This year's Eid al-Fitr celebration would definitely be one of a kind as we may miss out on doing things that we usually do during the previous celebration due to the Covid-19 pandemic. Many governments have encouraged their people to remain at home and avoid large gatherings to prevent further spread of the virus. This means that we may no longer be able to go house visiting like we usually do previously.
Nonetheless, that doesn't mean we can't celebrate Eid al-Fitr. We could still enjoy this festive celebration by cooking or buying delicious food and dishes for Hari Raya Eid al-Fitr. There are still online grocery stores that provide ingredients we need to prepare these Hari Raya dishes and food. These online grocery stores deliver right to your doorstep so you don't have to step out of your house! There are also food delivery services that you could use to get your ready-to-eat Hari Raya food and dishes delivered to your house.
Time to get into the festive mood! Here are 10 best traditional food and dishes across Southeast Asia countries you shouldn't miss out this Eid al-Fitr!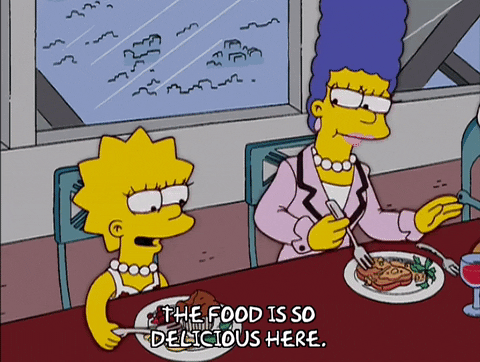 1. Chicken Opor
Image Credit: Opor Ayam by Julie Baskara on cookpad
This is one of the most famous menus in Indonesia that everyone looks out for during Eid. For those of you who are not familiar with this menu, this dish can be considered as a bowl of yellow chicken curry.
This traditional dish contains chicken cooked with coconut milk and served with Ketupat (rice cake in a woven palm leaf pouch). You can also enjoy a bowl of Chicken Opor with fried shallots as a garnish.
Chicken Opor is dominated with savory taste, yet you can add some extra chilly or sambal to have a spicier taste. Sambal Goreng is the best addition to your Chicken Opor! These are some ingredients you need to have to cook Chicken Opor, chicken cut into small pieces (of course you need this one!), lemongrass, bay leaves, coconut milk, shallots, garlic, galangal, coriander seeds, cumin seeds, salt, and sugar. Try making your own Chicken Opor this Eid!
2. Sambal Goreng
Image Credit: Sambal Goreng by Cooking with Subhan
This is known as "fried sambal" in English. Commonly in Indonesia, Sambal Goreng is the best companion for Chicken Opor, but we can also have Sambal Goreng as a separate menu eaten alongside warm rice or lontong.
There are various fillings in Sambal Goreng, for example, potato, chicken liver and gizzard, tofu, and even tempe. It depends on your preference. Basically, you just need to stir-fry all of the ingredients in a single frying pan. Make sure that you have these ingredients in your kitchen to cook your sambal goreng. Other ingredients include red chilies, shallots, garlic, onion, shrimp paste, lime leaves, and tamarind. For the fillings, you can choose whatever you want as I have mentioned above.
You can practically find sambal goreng in many households that you visit during Hari Raya as this dish is quite popular and easy to prepare. Since there may not be visiting this year, why not whip out your own sambal goreng? You can eat it alongside some rice, lontong or chicken opor!
3. Soto
Image Credit: Soto Ayam by recipepocket
Soto is an easy meal to prepare which only takes three steps. Yet, it is a delicious meal with a savory gravy soup, suitable for Eid. The main ingredient is not so hard to look for; you can either choose chicken or beef as the primary filling. For the additional filling, you can include boiled eggs, red tomatoes, boiled potatoes, fried chips, and fried shallots.
Essentially, if you have red onions, garlic, coriander, cumin pepper, ginger, turmeric, coconut milk, salt and sugar in your kitchen, you are ready to whip up your own soto at home!
Soto is a dish that is loved by many especially kids as it does not taste spicy. However, if want to add a little bit of spiciness, you could always include some chili in the gravy. Anyway, don't forget to put extra lime in your bowl of Soto! You shouldn't miss out on this dish for Eid al-Fitr this year as it is convenient to make!
4. Rendang
Image Credit: Beef Rendang by Rasa Malaysia
Now, this is the ultimate menu for Eid-al Fitr! No one can resist the best dish in the world. This dish which originated from West Sumatra province, Indonesia, was crowned as the best food in CNN's World's 50 Best Foods in 2011. Perhaps the appearance may not look that appetizing; brown-colored meat with gravy. But once you give this dish a try, it is totally unstoppable. The taste is just a little bit spicy but it may not be as spicy as Sambal Goreng.
There are also many different types and variations of the rendang dish all over Southeast Asia, so all you have to do is to pick your favorite kind of rendang.
This meal is served during special occasions to honor guests and also during festive seasons like Eid al-Fitr. To prepare this dish, you need to cook the main ingredients like beef, lamb or mutton for a few hours until all of the seasonings are completely absorbed by the meat. Cook with coconut milk, chilly, ginger, galangal, turmeric, lemongrass, garlic, and shallot.
Rendang can be served with warm rice, lontong or ketupat and lemang. This dish is sure to bring out the festive vibe this year! You could either prepare it yourself or order online, to be delivered directly to your home.

5. Meat Ball
Image Credit: Bakso Recipe (Indonesian Meatballs Soup) by Arie's Kitchen
Almost everyone loves Meat Ball! (Me too!) For those of you who feel full after eating all those heavy dishes, let's take a look at this light dish. Meatballs is similar in texture to the Chinese beef balls or fishballs. For Eid, meatballs with beef broth is the best snack of the day. To make this meal complete, simply serve your meat balls with beef broth with some noodles added to it. Again, for those who are a fan of spicy food, don't forget to add chili in the beef broth.
6. Ketupat
Image Credit: Recipe Ketupat on foodpanda
Ketupat is really famous in Indonesia, Malaysia and Singapore. It is a diamond-shaped rice cake. The rice is cooked, compressed, and wrapped in woven coconut leaves. Ketupat is a perfect substitute for rice when you are eating the Chicken Opor, Sambal Goreng, Satay or rendang. Preparing ketupat may take some time given that you would have to weave the ketupat before filling it with rice. However, if you have the time, you could prepare the ketupat together with your family. If not, you could easily get it online! Make sure to place your orders early!
Eid al-Fitr celebration is definitely not complete if we don't eat Ketupat!
7. Satay
Image Credit: Dedit Yasa from Pixabay
Satay or Sate is a typical Southeast Asian meal that is mouthwatering, famous in Indonesia, Malaysia and Singapore. There are several types of Satay like chicken Satay or mutton Satay. The meat are cut into smaller pieces on a stick and grilled with charcoal. Chicken Satay is often served with peanut sauce and sweet soy ketchup while mutton satay is usually served with sweet soy ketchup only.
Another type of Satay found in Indonesia is Padangnese Satay which uses beef and a salty-spicy gooey sauce.
As mentioned earlier, Satay is commonly eaten with peanut sauce. You could also serve Satay with some ketupat or Lontong. This would make the taste better! The best time to have satay is during the evening or at night. Eid al-Fitr night celebration would be merrier with satay and ketupat!
8. Lontong
Image Credit: Lontong Sayur Lodeh by Chef Rossham Rusli on kuali
Another substitute for rice and ketupat is lontong. Lontong is primarily made from rice. There are different ways that lontong is prepared. One way is that the rice is cooked, compressed, and rolled inside the banana leaf. For a more modern and quicker way of preparing lontong, you can find instant ones where the rice is filled in clear plastic and all you have to do is steam it. You can have lontong with sayur lodeh which is quite commonly served during Hari Raya in Singapore and Malaysia.
However, lontong is also suitable to be eaten with many Eid-al Fitr dishes like Chicken Opor, Satay, or Sambal Goreng. This dish can be found easily in Indonesia, Singapore, or Malaysia.
9. Candied Fruits
Image Credit: Michal Jarmoluk from Pixabay
We have discussed heavy and light dishes, so you must be quite full just from reading it right? Now let's take a break and have some dessert. The first recommendation is candied fruits which are usually kept in transparent jars and served on the table.
It is very eye-catching as it is made from colorful fruits like mango, papaya, guava, snake fruit, kiwi, pumpkin, and many more. These fruits are being fermented so it can be kept for a long time in jars. It has a sweet taste to it which is no wonder why kids usually love eating them.
It is to be noted that candied fruits shouldn't be consumed too much due to its sweet taste. The solution to this is that the candied fruits can be served in smaller jars so that it wouldn't be over-consumed.
10. Dodol
Image Credit: Dodol on asian inspirations
Another sweet treat which very common in Indonesia, Singapore, Malaysia, Brunei, Philippines, and Thailand is Dodol. Dodol is a sugar-palm based dessert that is caramelized for hours in a big fireplace or oven.
Dodol has a chewy texture and is very dense. It also sometimes cut into a diamond, strips, or into squares. Nowadays, there are a wide variety of flavors such as vanilla, coconut, apple, durian, or mango. This sweet dessert can be found easily in every souvenir shop in some Southeast Asian countries, and it is a must-have dessert during Eid al-Fitr celebration
Once again, have it in moderation! If you have time, you could prepare the Dodol from scratch. However, you could also easily get it from online stores or the market.
We will welcome Hari Raya Eid al-Fitr in a couple of days. Several countries in Southeast Asia may still have regulations in place to prevent large gatherings or house visiting due to the virus. This may be disappointing for some of us as we try to find new means of celebrating Eid al-Fitr this year. However, we could still get into the festive mood by preparing or buying some of the dishes and food listed above. With that, we hope that all our readers stay safe and spend the remaining days of Ramadan meaningfully with your loved ones!