The COVID-19 situation has placed some business on a halt, some may have even closed their doors. We have seen how entertainment centers, tourist attractions, zoos, and even museums were affected by this outbreak.
There is no denying that technology has made life simpler, making us feel that the world is at our fingertips. As travel bans have been imposed all around the world, you may have heard about virtual traveling. Exploring the world at the comfort of your home might not give you the best experience but think about its convenience; you don't have to deal with the crowd! Even better, some of these tours are free! From the deepest part of the world to local zoos to historical and art museums; there's an abundance of virtual tours made available for you. Can't travel to visit these iconic museums? Don't worry, we've got you covered.
Here are 10 best virtual museum tours you need to check out in 2020!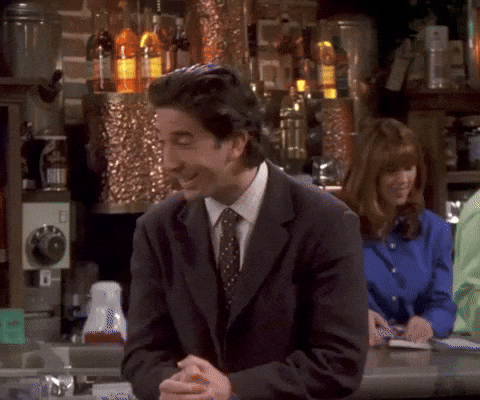 1. The British Museum, London
Image Credit: Ryan Stefan on Unsplash
The British Museum in London was opened in 1759 and was the first national public museum in the world. You can learn about human histories and culture dated way back to over two million years.

There are several ways for you to enjoy these historic artifacts. Explore the virtual museum tours through Google Street View. You can visit up to 60 over galleries like the Egyptian sculpture gallery and The World of Alexander. You can also view an infographic timeline of each artifact through History Connected. You can easily read through the facts or even listen to the audio made available. It is very informative and must not be missed by all history buffs! For those of you who had always dreamed of visiting this museum, this is your chance. And the best part is, it's free!

2. The Broad, Los Angeles
Image Credit: Tu Tram Pham on Unsplash

The Broad in Los Angeles features contemporary art from the 1950s to the present. With almost 2,000 pieces of artwork, you can find collections from influential contemporary artists like Andy Warhol and Yayoi Kusama.

Get inspired by the effort made by The Broad to bring this wonderful experience to you at home. Watch one of The Broad's famous installations, Yayoi Kasuma's Infinity Mirrored Room, over some lights and sounds environment. If you want to find activities you can do with the kids, get inspired through the family workshops at home series. It contains step-by-step tutorials that you can enjoy with your family. If you can't get over the Infinity Mirrored Room, then you can learn how to create one from one of the videos.

Website



3. National Gallery of Victoria, Melbourne
Image Credit: Mitchell Luo on Unsplash
National Gallery of Victoria in Melbourne, Australia, is one of the oldest museums to exist in the country. Founded in 1861, you can find artworks from both local and international artists, ranging from contemporary art, fashion, architecture, and dance.

Fans of KAWS, you no longer have to feel disappointed about missing this exhibition. Now available via virtual tours, head down to the website to visit KAWS: Companionship in the Age of Loneliness exhibition. Other exhibitions you can visit virtually includes the 'Japanese Modernism' and 'Keith Haring | Jean-Michel Basquiat: Crossing Lines.' The latter exhibition is worth visiting as you can listen to the audio tour by the curator himself. Wonderful isn't it?

Website


4. National Museum of Modern and Contemporary Art, Seoul
Image Credit: National Museum of Modern and Contemporary Art
The National Museum of Modern and Contemporary Art has established four museums in different venues; Gwacheon, Deoksugung, Seoul, and Cheongju. It is one of the most famous museums in Korea that showcases Korea's art and culture. The four museums are unique; each showcasing different aspects of art and culture in Korea but are geared towards a common goal which is to provide a rewarding cultural experience to visitors.
You can find various artworks ranging from literature to calligraphy, architecture to design, and family-oriented space and children's museum.

One of the ways you can enjoy a tour around the museum is through the official website. You can watch tour videos on Jonathan Borofsky's Singing Man or Kim Whanki's Two Moon. Meanwhile, on Google Art & Culture, you can view more collections from renowned artistes or even go on a virtual tour on all levels.

Website


5. Musée d'Orsay, Paris
Image Credit: Armand Khoury on Unsplash
Musée d'Orsay in Paris, France, holds French artworks dated way back in 1848 to 1914. These artworks range from painting, sculpture, furniture, and photographs. Fans of impressionist will find solace in this museum, witnessing artworks from renowned painters like Monet and Van Gogh.

As Musée d'Orsay used to be a railway station, you may catch a glimpse of its history through an online exhibition called From Station to the Renovated Musée d'Orsay. Apart from that, get inspired by the canvas painting and oil painting made available for you in Google Art & Culture. You can now enjoy the artworks from this exhibition in the comfort of your home!

Website


6. China Paper Cutting Museum, Yangzhou
Image Credit: China Paper Cutting Museum on Discover China
The China Paper Cutting Museum in Yangzhou holds a diverse collection of paper-cutting arts from around the country. With almost 400 pieces of artwork, its genre ranged from landscapes, birds and flowers, and plants, and insects. Paper-cutting art has always been important to Chinese folk culture. These delicate and detailed arts may leave you in awe and keep you inspired in many ways.

You can view the artwork virtually from local artistes via the online exhibitions made available. If you wanna try making some paper cutting art, how about watching the online exhibition called 'The Art of Cutting Paper by Zhang Muli?' All you need is just a pair of scissors and some paper. Time to get crafty!

Website


7. Kyoto Museum of Traditional Crafts, Kyoto
Image Credit: Kyoto Museum of Traditional Crafts
The Kyoto Museum of Traditional Crafts, also known as Fureaikan, features Kyoto's traditional crafts. With almost 500 collections ranging from Kimonos, lacquerwares, and textiles, there is always something to see and learn on Kyoto crafts.

The traditional garment Kimono has always featured beautiful and intricate designs. Learn its history from the online exhibition, 'The Ancient History Making and Wearing a Kimono' and 'Historical Development of Kimono Pattern'. The beautiful textiles of a Kimono will leave you in awe, as you learn to appreciate them more given that the time and effort it takes to make the textiles can be excruciating.

Website


8. Singapore Art Museum, Singapore
Image Credit: The Singapore Art Museum
The Singapore Art Museum is dedicated to contemporary art based in Singapore and Southeast Asia. Whether the museum is closed for major transformation or due to the COVID-19 situation, you can still visit the museum and view the exhibitions virtually.
Singapore Art Museum has been an organizer for the Singapore Biennale in four different years. If you missed it, you may get the chance to view the last years' collections in the online exhibition 'Singapore Biennale 2019: Every Step in the Right Direction.' You can also go on a virtual walk in the museum and explore all levels that are made available.

Website


9. National Museum of Natural Science, Taichung
Image Credit: National Museum of Natural Science on Taichung Travel Net
If you want to skip the art and history, or if you are just into nature and science, then this museum is for you! The National Museum of Natural Science in Taichung, Taiwan, covers exhibitions like astronomy, space science, and ecology. With over 50 permanent exhibitions to look out for, there is always something for everyone to learn from, be it adults or children.

As one of the most visited museums in Taiwan, there shouldn't be a reason to skip this museum especially when you can visit it virtually!. Run through the 100 specimens of different departments; geology, botany, zoology, and anthropology in this online exhibition. You will never leave this virtual tour without learning something new, we promise!

Website


10. Fubon Art Foundation, Taipei
Image Credit: Fubon Art Foundation
Fubon Art Foundation may be a little different from the rest of the museums on this list. Its aim is to promote art education and support art-based events. To incorporate art into one's lifestyle, it is not necessary to visit a museum or a gallery. Hence, "Very Fun Park" is established where people can experience art from the streets and alleyways in the city.

Don't be sad if your trip to Taiwan is canceled, and you can't witness these awesome artworks. Now, you can navigate through the online galleries and view the various installations from different contemporary visual artists. The colorful and unique installations are interesting to look at; it makes you want to witness them in real life too!

Website


If you think that you can't experience new things without leaving your house, then you are wrong! This list of virtual museum tours will occupy your time, give you some inspiration, relax your mind, and perhaps, allow you to learn something new. If these museums piqued your interest, then you can include them in your itinerary the next time you are traveling!