Food is definitely an essential part of the traveling experience. In fact, we love to plan our itineraries around the food which we could taste at the intended destinations. Teasing our palates is a must for every journey. With the current situation, traveling overseas might still not be an option for us but that's not stopping us from "traveling" to these countries with our palates. We've identified 10 countries with a range of delicacies from the street to the fine dining experience for you to feast upon without even leaving Singapore.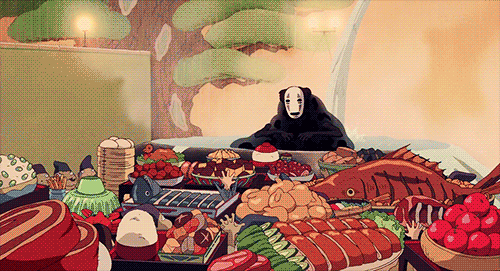 1. Hoeddeok in South Korea
South Korea is definitely in most people's bucket list. Apart from KPop, South Korea is also well-known for its food. One such interesting food that is a must-try is Hoeddeok. Hoeddeok can also be spelled as Hotteok. Hoeddeok is a pancake that is sweet with flavors like cinnamon, honey, brown sugar, and peanut. Hoeddeok is a popular Korean street food that is best eaten during the winter season. It is essentially flat, circular dough with fillings and is cooked on a griddle. This delicacy has a crunchy exterior and soft interior with an irresistible flavor.
Image Source: Mareena's Recipe Collection
2. Ramen in Japan
A trip to Japan is definitely incomplete without Ramen. The oriental flavor of Ramen, a wheat noodles bowl served in a soy sauce or miso soup mixed with many kinds of ingredients would leave you feelings of warmth even hours after your meal. Typically, a Ramen has toppings such as green onion, slices of meat, egg, and seaweed; but the most important part of this dish is the soup. The rich and flavorful soup will leave you feeling very satisfied and maybe even crave for more of it. Check out our past videos and blogs on the different halal ramen shops here in Singapore.
3. Roasted Duck Rice in Hong Kong
Apart from Disneyland, Hong Kong is a city that has a myriad of things to offer. One of them is their wonderful and delicious food paradise. One of the tastiest food in Hong Kong that we feel is worth mentioning is definitely the Roasted Duck Rice. The marinated crispy duck skin is enough to make you salivate! I highly recommend you to order side dishes with your duck rice that would be a great combination that would leave you tingling.
Image Source: Banana Kayu on Instagram
4. Chilaquiles in Mexico
Mexico is world-renowned for its exotic and mouthwatering cuisine. Food plays an important cultural role in the country as it is closely tied to symbolism and its festivals. Chilaquiles is an important dish to try in Mexico. It is a traditional breakfast meal consisting of lightly fried corn tortillas cut into quarters and topped with green or red salsa (the red salsa is slightly spicier). There are usually scrambled or fried eggs and pulled chicken on top. Additionally, a decadent amount of cheese and cream and a healthy dose of beans would make the essentials of Chilaquiles.
Image Source: BBC goodfood
5. Sour Fish Curry in Sri Lanka
Beautiful Sri Lanka not only has one of the most amazing train rides in the world, but it also has an array of tasty food that could entice you to settle down in that amazing country. Sour Fish Curry is a famous dish in Sri Lanka that is found in almost any restaurant along the street. Sour Fish Curry is not the usual spicy curry that is usually eaten in South East Asia. It is a creamy dish that is yellowish in color. The fish in the curry is cut into cubes, then sauteed in a blend of spices including black pepper, cinnamon, turmeric, garlic, pandan leaves, and curry leaves. Perhaps the most important ingredient is dried goraka, a small fruit responsible for giving the fish a sour flavor. This mouth-watering dish is best eaten with rice.
Image Source: Island Smile
6. Chole Bhature in Delhi, India
India is a country very rich with culture and warmth. You could head from northern to the southern part of India and discover plentiful and colorful cultures accompanied by amazing food to top it off. One incredible dish to eat in Delhi is Chole Bhature. At its core, chole bhature is a combination of two dishes: chole - a spicy chickpea curry, and bhature - a type of fried bread made with maida flour. Popular throughout North India, the dish was invented in Delhi in the 1940s.
Image Source: Times Food
7. Lefse in Norway
When you think of Norway, fjords, mountains, and a proud Viking heritage come to mind. Apart from Norway's sheer beauty, it also has interesting delicacies. One unique delicacy to try in Norway is Lefse. Norwegians love this sweetened variety of the traditional soft flatbread with a cup of coffee. The flatbread is slathered with a blend of butter, sugar, and cinnamon, then meticulously folded or rolled and cut into portions that are easy to carry.
Image Source: Emma Christensen on Kitchn
8. Apricot Blatjang in South Africa
South Africa is a country that is a must-visit for the adventurous soul. The beautiful outdoors would capture any adventurous person's heart. On top of that, you could enjoy delicious meals while taking in beautiful sceneries in the outdoors. One such delicious food is Apricot Blatjang.
Apricot blatjang is a South African chutney made with dried apricots. It is the perfect condiment that goes well with cheese. Blatjang is the pride of Cape Malay-cuisine. Before changes were made for blatjang such as putting in apricots, dates, quinces, and raisins, blatjang was imported from Java. It was made from sun-dried prawns and shrimps, which were pounded with a wooden pestle and mortar and shaped into masses. In Malay, blatjang is spelled as belacan. Thus, for a rich cultural immersion, apricot blatjang is the dish to try.
Image Source: Diana Chistruga on The Spruce
9.Seafood paella in Spain
A trip to gorgeous Spain is incomplete without a seafood dish. One amazing seafood dish that is a must-try is Spain is the Seafood paella. The rich flavors would complete your visit to the Spanish beaches as the freshness in the seafood is not masked by the colorful and flavorful spices included in the dish. The seafood's natural sweetness is complemented perfectly by the spices in the dish. The beautiful colors would also entice you to eat this tasty seafood dish.
Image Source: epicurious
10. Chocolate Souffle in France
Who does not love a decadent amount of chocolate? Well, one of the best chocolate desserts in the world has got to be the Chocolate Souffle that is found in France. French food relies on simple combinations of rich, natural flavors that come together to create unforgettable, internationally-renowned dishes.
Soufflé came from the French word "souffler" which means "to blow" or "to breathe" and it is a good description of this dish as it puffs up during the cooking process. The simplicity in its ingredients highlights the French's simple and elegant characteristics. This delicious dessert is soft and fluffy, thus making you float as you explore gorgeous France.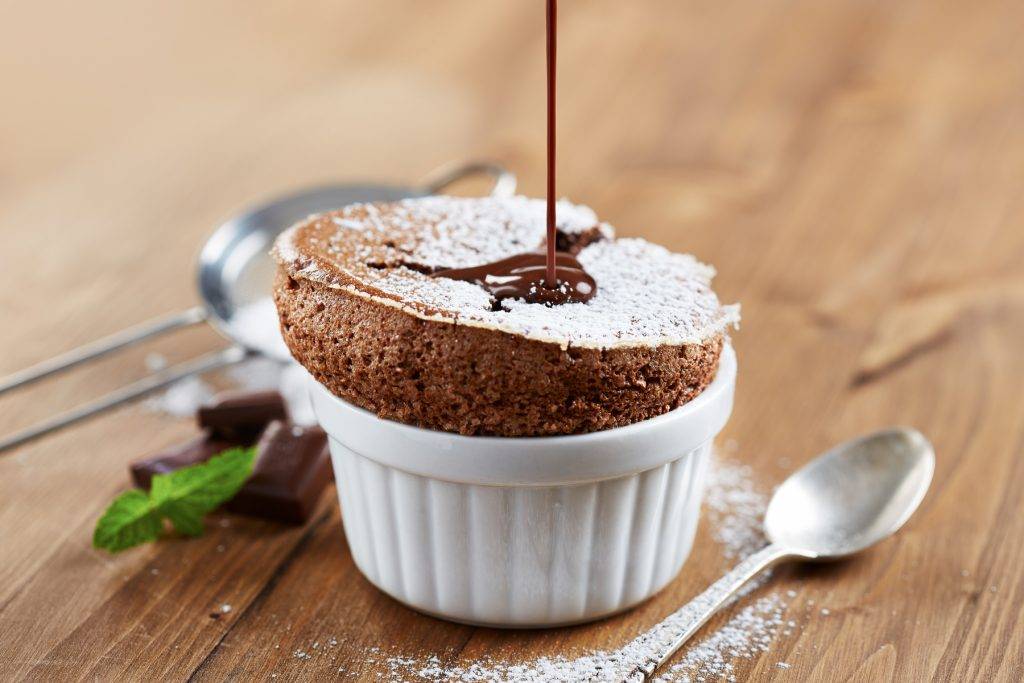 Image Source: Expatica
We hope that with this article, you were able to 'travel' to some destinations by looking at the incredible dishes each country has to offer. Happy eating!