The Global Muslim Travel Index for 2018 is out! If you're wondering what the most Muslim-friendly countries are for the year 2018, getting yourself a copy of the latest index is an absolute must! Covering 130 destinations - both, OIC and non-OIC -, the Global Muslim Travel Index 2018 by Mastercard and CrescentRating rank these countries based on key criteria covering access, communications, environment and services. The OIC destinations that scored the top spots in the index all offer a plethora of facilities and services that Muslims look for when traveling; from Halal food and prayer facilities, to affordability and accessibility.
Here's a look at the top 10 Muslim-friendly OIC destinations in 2018 that are doing all the right things to make Muslim travellers feel right at home!
Malaysia
Picture Credit: www.lonelyplanet.com
It's no surprise that once again, for the eighth consecutive year; Malaysia has managed to keep its top position in the global Muslim travel market! One of the most sought after travel destinations for Muslim families, as well as honeymooners and backpackers, Malaysia is a country that does not only offer endless things to do and see; from cultural wonders to spectacular natural sites, but its Muslim-majority status and the countless facilities they offer, attract Muslim tourists from around the world who are looking to have an unforgettable holiday while also staying true to their religious beliefs.
Considered as one of the fastest developing countries in the world, Malaysia combines old-world charm and modern city-life effortlessly. Like most Muslim-majority countries, Malaysia is home to plenty of mosques; including some of the most beautiful in the world, and even offer prayer rooms and ablution facilities in most malls and major attractions. In addition to that, Halal food can be found throughout the country, from street-side carts to food courts to renowned, top-notch restaurant, thus the convenience. Along with the amazing tourist experience they offer, they are certainly proving to be unbeatable!
Find Halal food places in Malaysia
Find Mosques and Prayer places in Malaysia
Indonesia
Picture Credit: blog.davestpay.com
Next on the list, and tying with the United Arab Emirates in second place, is beautiful Indonesia! A fantastic destination for Muslim travellers, this Muslim-majority country is one of the most perfect spot for that Muslim-friendly holiday you've been dreaming of for a while! While this Southeast Asian country remains as a popular destination for both Muslim and non-Muslims, Indonesia truly defines what it means to be Muslim-friendly. Halal food can be found almost anywhere in the country, and mosques and prayer places are available throughout.
Indonesia ticks all the right boxes. From offering Muslim travellers all of the Muslim-friendly facilities they require, to its natural beauty, and its cultural diversity and even being a destination for shopaholics and foodies, Indonesia is a destination unlike any other!
Find Halal food places in Indonesia
Find Mosques and Prayer places in Indonesia
The United Arab Emirates
Picture Credit: www.zocalopublicsquare.org
The United Arab Emirates, along with Indonesia, took the second spot in the Global Muslim Travel Index 2018. A collection of seven Emirates; Abu Dhabi, Dubai, Sharjah, Ajman, Fujairah, Ras al-Khaimah, and Umm al-Quwain, the UAE is a Muslim country that has been in the limelight for the past few years, due to its 'bigger is better' attitude. From being home to some of the biggest and most well-known attractions in the world, to its incredible world-renowned food scene and its note-worthy infrastructure. Even boasting some of the world's best Muslim-friendly facilities and its diversity in culture, Dubai is without a doubt one of the most popular tourist destinations across the globe. Finding mosques and prayer places along with Halal food in the country's major cities, like Dubai and Abu Dhabi, will be incredibly easy, and finding the same, is just as effortless in its lesser known ones as well.
Find Mosques and Prayer places in UAE
Turkey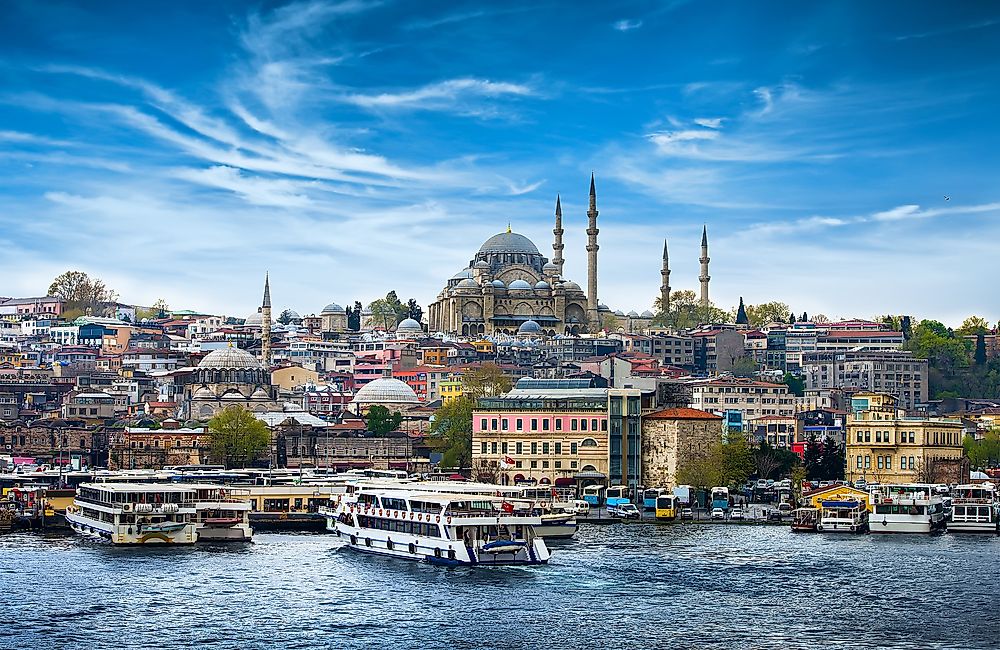 Picture Credit: www.worldatlas.com
The vibrant country of Turkey has long been a destination attracting tourists from all over the world. Its fascinating history, culture and customs, along with its spectacular attractions and beautiful architecture, stunning natural scenery and its location makes it one of the most popular travel destinations in the world! Long being enchanting visitors, Turkey also has some of the most mouth-watering food! And, all of you out there who travel to taste and discover new exciting dishes; since the country is made up of mostly Muslims, almost all the food found throughout is Halal! Mosques are scattered throughout the country, and that along with all other Muslim-friendly amenities the country offers, make Muslims always feel right at home when visiting.
Find Halal food places in Turkey
Find Mosques and Prayer places in Turkey
Saudi Arabia
Picture Credit: www.kozanbilgi.net
Saudi Arabia is one of the top countries in the world for Muslim travel, especially due to it being home to the sacred cities of Makkah and Madinah. Muslims travel across the world to Saudi Arabia at least once in their lifetime to perform the Holy pilgrimages of Hajj and Umrah. However, Saudi Arabia's other cities also offer plenty to do and see; from Islamic heritage sites, to modern attractions, making Saudi Arabia the ultimate Muslim-friendly destination.
One thing that Muslims are sure to find exciting, is that only Halal food can be found throughout the country, so eating out can be done without a worry in the world! The country also has countless mosques and prayer rooms, which means no matter where you are; in a mall, or even driving across the dessert, finding prayer facilities can be done so with ease.
Find Halal food places in Saudi Arabia
Find Mosques and Prayer places in Saudi Arabia
Qatar
Picture Credit: www.iloveqatar.net
Qatar is the new up-and-coming destination, fast following in the steps of some of the UAE's major cities, such as Dubai. The Middle Eastern country; known for its futuristic architecture and impressive, modern skyline, is developing rapidly and becoming a must-visit destination for Muslim travelers. It offers a great blend of rich culture and traditions, along with a sophisticated art and food scene, making it an exciting destination for Muslims to discover. As with all of the countries in this list, its majority-Muslim population means that Muslim-friendly facilities like Halal food, as well as mosques and prayer rooms, can be found throughout.
Find Halal food places in Qatar
Find Mosques and Prayer places in Qatar
Bahrain
Picture Credit: itcsecure.com
Moving a few spots up in the Global Muslim Travel Index 2018, from the 2017 index, Bahrain may not be as well-known as some other Middle Eastern countries, but the destination is rapidly gaining recognition as a superb destination for Muslim travelers due to a number of factors. The island-nation boasts a laid-back vibe, which attracts those looking to get away from the hustle and bustle of city life while not compromising on their religious values. It is home to numerous historical and cultural sites, offers visitors a fascinating look into wealthy Arab life and culture, and also has a plethora of Muslim-friendly facilities. Halal food and prayer facilities are widely found around the country, thus making it incredibly easy for Muslim visitors to explore it without a worry.
Find Halal food places in Bahrain
Find Mosques and Prayer places in Bahrain
Oman
Picture Credit: www.constructionweekonline.com
Next up, is the exotic destination of Oman! The Islamic country offers Muslim travellers an incredible experience, by featuring all of the Muslim-friendly facilities visitors usually look for in a destination; Halal food and prayer facilities, as well as numerous fascinating attractions and sites, making it a gem of a destination that can be discovered with ease, and thus a popular getaway spot for those in neighbouring countries. The country is steeped in history and has managed to keep its roots without letting development take over. From incredible culture immersions, to the friendliest of people, to beach getaways, mountain treks and desert escapades, to breathtaking natural scenery and ancient sites, we truly can't think of another place that offers everything that the spectacular country of Oman does!
Find Halal food places in Oman
Find Mosques and Prayer places in Oman
Morocco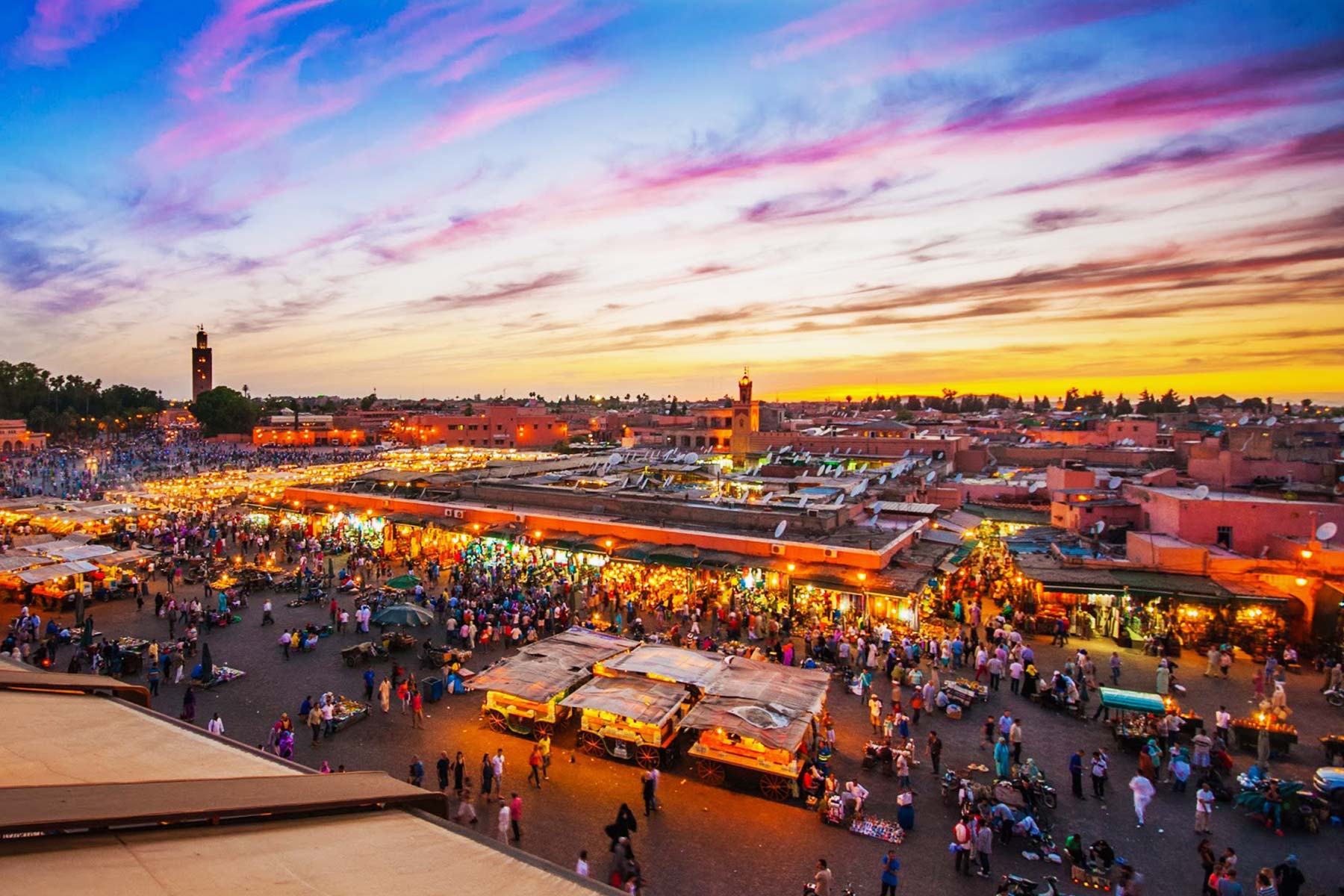 Picture Credit: www.moroccokeytravel.com
This list would definitely be incomplete without the addition of colourful Morocco! A well-known travel destination; the North African country of Morocco is one that will enchant you with its incredible, diverse culture, its natural beauty and spectacular beaches, its fascinating ancient cities and rich deserts, its warm hospitality and its delicious, fragrant food. And it only gets better because of its Muslim-friendliness! With the country being predominantly Muslim, it has all the amenities Muslim travellers look for when planning a getaway. Halal food is widely found across Morocco, and so are mosques and prayer rooms.
Find Halal food places in Morocco
Find Mosques and Prayer places in Morocco
Kuwait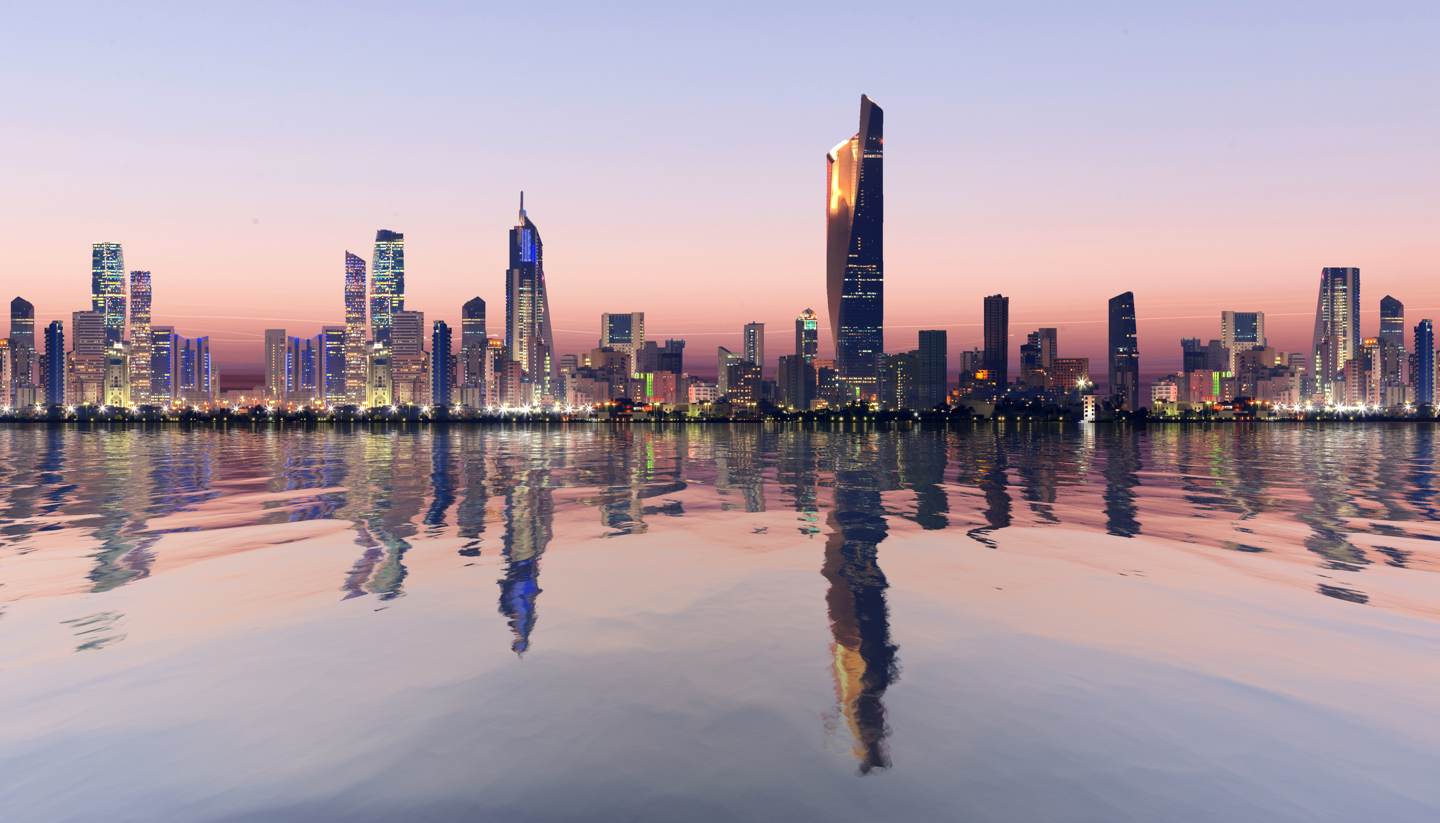 Picture Credit: www.worldtravelguide.net
Kuwait takes the Global Muslim Travel Index's tenth spot for the year 2018, and we think that's definitely well deserved! While not as loud and luxurious as other well known Middle Eastern countries, Kuwait's charm is magnetic and undeniable. Ideal for those looking to experience that 'Arab feel', Kuwait is home to some wonderful attractions, and its natural beauty is certainly something to write about. The country features some fantastic museums, a lively food scene, some lovely beaches and pretty souqs. Its predominantly Muslim population also means that no matter where in the country you are, prayer facilities are easy to find and Halal restaurants are aplenty!
Find Halal food places in Kuwait
Find Mosques and Prayer places in Kuwait