If you are looking for quiet holiday, a few days away from a busy city life, then visiting Brunei is a perfect option for you. But before you book those plane tickets, here's a short intro to Brunei and a few things you should keep in mind when visiting Brunei. Consider this your Brunei Muslim travel guide to do's and don'ts in Brunei.
Source: aim4beauty.deviantart.com
1) A Place for Relaxation-Seekers
If you're visiting Brunei with the hopes of an adventurous, thrill-seeking holiday, you are in the wrong place! This country is best suited for those who are looking for a clean, quiet, pollution-free time away from their hectic lives.
2) Expect a Simple & Laid-Back Lifestyle
A few things you should keep in mind when visiting Brunei are that if you are looking for modern buildings and skyscrapers, you will probably end up disappointed. Although it is one of the richest countries in South East Asia, you probably won't be able to tell by visiting Brunei, and the locals are happy leading moderate lifestyles, content with what they have.
3) A Muslim-Friendly Environment
Your Muslim travel guide to Brunei will mention that it is an Islamic country, and the people uphold Islamic laws and customs. This does not mean that non-Muslims aren't welcome though, so if you're planning on taking a non-Muslim friend, just make sure she has on modest clothing (no head-covering required).
4) Be Mindful of the Weather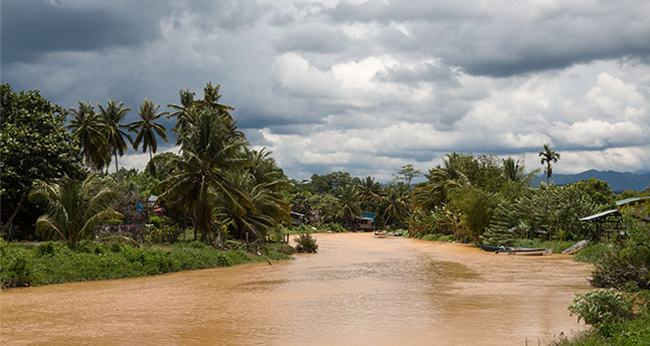 Another thing to keep in mind when visiting Brunei is to pack light, summery clothes, and a few lightweight rain gears, as there can be some rainfall, although the weather in Brunei is usually dry and humid year-around. The wettest months are from October-December.
5) Plan Your Transport!
One of the main travel tips and advice for your next Brunei trip would be to rent a car, which would be the easiest and cheapest mode of transportation. Although Brunei does have some public transportation in the form of buses, they stop rotation at 8 in the night. Taxis are pretty scarce, and when you do find one, they are ridiculously expensive!
6) Befriend the Locals
The locals are friendly and always ready to lend a helping hand, so if there is something that you need assistance with, don't hesitate to ask.
7) Find an Abundance of Halal Food
Muslims visiting Brunei need not worry about finding Halal restaurants in Brunei, as most, if not all restaurants will be serving Halal-friendly food.
8) Mosques Located Around Every Corner
You also need not worry about finding prayer facilities in Brunei. Any Brunei Muslim travel guide will have a list of the many mosques in the city, the most famous of them being the gorgeously picturesque Sultan Omar Ali Saifuddin Mosque, which has a gold-plated dome and marble columns that were imported from Italy.
9) Diving! A Must-Try
One of the best travel tips and advice for your next trip to Brunei that we could give you is to not miss out on the one of the best diving experiences in the world; you'll be able to see many exotic species of marine life, and some of the best wreck diving spots. Don't forget to bring your waterproof camera!
10) Go Sightseeing
You cannot miss a visit to the rainforests and beaches when visiting Brunei. Other places to visit for an intro to Brunei include the Royal Regalia Museum, Jerudong Park, Istana Nurul Iman, Malay Technology Museum, and other places.