Don't miss out on visiting some of these unique places to stay in 2017 for some amazing and memorable experiences. These unique accommodation options for Muslim travelers in 2017 will not disappoint those who are looking for some unique Muslim-friendly hotels or accommodations.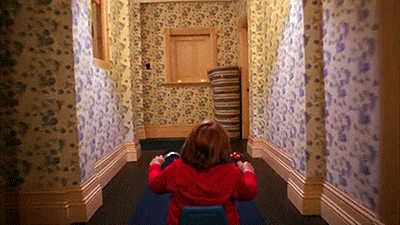 1) Desert Resorts – Dubai, UAE
Unique accommodation options for Muslim travelers in 2017 cannot be complete without including a stay at a desert resort in Dubai. Visitors can have the unique experience of being in a luxury environment in the middle of a desert - some popular resorts include Al Maha, Bab Al Shams and Qasr Al Sarab. Visitors can enjoy the beauty of the desert landscape, sunsets and sunrises too, from these unique Muslim-friendly hotels. Desert resort rooms and suites are decorated to complement the environment of the desert.
There are also plenty of fun activities and some great Halal food to be enjoyed as well. Muslim travelers on the lookout for some of the top Muslim-friendly resorts should try staying at a desert resort at least once.
2) Cave Hotels – Cappadocia, Turkey
Staying in some of the unique cave hotel in Turkey is one of the uncommon hotel options for Muslim guests in 2017. These accommodation options are becoming quite popular and each cave hotel has something unique to offer in terms of ambience and experience.
Cappadocia is especially popular for cave hotels – some well known cave hotels include Cappadocia Cave Suites, Ottoman Cave Suites, Aydinli Cave House Hotel and AREN Cave Hotels. Staying in a Fairy chimney inspired suite is where you can enjoy beautifully furnished and lit up rooms. It is great way to appreciate what makes Cappadocia special.
3) The Mirrored Airbnb – Pennsylvania, United States

The Mirror House is a airbnb located in Pittsburgh that is covered with mirror work – with mirrors even decorating the unique interior, complete with mirror sculptures. Every brick outside is covered with mirrors and with framed mirrors decorating the walls and ceiling inside the dining room.
There are 15 rooms - each of which have been decorated differently with retro, modern artistic furniture and colour schemes. With a great home theatre system and a beautiful garden, this is one of the more unique Muslim-friendly budget accommodation options.
4) The Cube Houses – Rotterdam, Netherlands
These houses are definitely some of the more unique accommodation options for Muslim travelers in 2017. Designed by architect Piet Blom in the 1970's, the design concept is that each house resembles a tree in an urban forest, where the tilted cube-shaped house is built on a hexagonal pylon.
The houses are located in Overblaak Street and contain three floors with uniquely shape rooms such as a triangular living room. The bedrooms and bathrooms are located on the second floor, and there is usually a garden on the top floor.
5) Tsala Treetop Lodge – Pletternberg Bay, South Africa
This breathtakingly beautiful lodge is located in an indigenous forest off Pletternberg where the guests can choose from the luxurious Treetop Suites for an amazing view of the forest and nature from the viewers' deck. Treetop Villas built above a tree canopy also come with a great view and modern, unique interior décor. While it may not come cheap, guests will get to experience a luxurious accommodation and be surrounded by the natural beauty of the forest.
Treetop Lodge is one of the unique Muslim-friendly hotel options where Halal or vegetarian dining options can be arranged – making Tsala Treetop Lodge a top Muslim-friendly resort.
6) Giraffe Manor – Nairobi, Kenya
Giraffe Manor has to be one of the most unique accommodation options for Muslim travelers in 2017 where guests will get to interact with wildlife – namely giraffes. This exclusive boutique hotel located in Langata in Nairobi is where visitors will see giraffes visiting the lodges and where they can even feed them treats. Despite the stylish rooms and beautiful décor, guests can also get immersed in the natural surroundings with each lodge offering something different.
7) Historical Fort Hotels – Rajasthan, India
Spending part of your vacation in a historical fort hotel is some of the uncommon hotel options for Muslim guests in 2017 to consider. Not only will you get a taste of what it was like being Rajasthan royalty, but an amazing cultural experience in cuisine and environment. Some great hotels to get an experience like no other include the Rambagh Palace, Taj Umaid Bhawan Palace , The Raj Palace and more to choose from. Rambagh Palace is especially popular as a historical monument.
8) Adrere Amellal Desert Ecolodge – Siwa, Egypt
Adere Amellal located at the foot of the White Mountain differs from your regular desert resort. The ecolodge is built out kershef – a mixture of stone, mud and saltwater, with 40 hand-built rooms with furnishings to match the desert landscape and atmosphere. Adrere Amellal also has a spa and pool for those who want to relax. There is no electricity but the ecolodge is lit up by beeswax candles and is an ideal place to getaway from the bustle of modern life.
9) Woodlyn Park – Waitomo, Hamilton, New Zealand
Woodlyn Park is another unique accommodation option for Muslim travelers in 2017. This is where Muslim travelers who are looking for something different will be spoilt for choice with the interesting and unusual accommodation choices. Visitors can choose to stay in a 1950s Bristol freighter plane, the Waitanic Ship or Waitanic Express Train motel units. For Lord of the Rings fans, there are two Hobbit motels units to choose from.
10) Free Spirit Spheres – Vancouver Island, Canada
One of the most uncommon hotel options for Muslim guests in 2017 include the Free Spirit Tree houses in British Columbia. This interesting type of accommodation consists of a suspended wooden orb that can be reached by steel bridges or spiral staircases. The cabin will contain built in beds and electric heating as well with showers and kitchen facilities located on the ground level camp. It is a great way in interact with nature and do some bird watching too.