The Republic of Fiji is an island country in the South Pacific which consists of an archipelago that includes more than 300 islands. Its main island is called Viti Levu, where cities like Suva and Nadi are mostly populated. Fiji is dwelled by its native Fijian, followed by about 40% Indians. The Indians are the third and fourth generations descendants from the British colonial period who came as labourers. The Muslims in Fiji is mostly from this Indian origin, approximately 7% of the total Fiji population.
Finding Halal food in Fiji is not an issue. As an island nation, the food revolves around ocean bounties where you can feast on seafood when in Fiji. Enjoy an abundance of bananas, coconut, and root vegetables such as taros, yam, and sweet potatoes. The influence of Indo-Fijian cultures provide elements of delicious flavour and spices to Fijian cuisine. Stay away from Lovo which usually contains pork and other delicacies cooked underground. The list below highlights the best Halal food near you in Fiji.
Although there are also plenty of restaurants that may not be officially certified (such as Indian joints in Suva), due to Muslim ownership, the restaurants are deemed to be Halal.
Kebab King
Picture Credit: www.asianfoodchannel.com
Should you fancy some meat in a pita wrap with delicious sauces, you can't go wrong with Kebab King. They serve a good range of Middle Eastern fast food dishes, from doner kebab to Turkish pizza. There are two outlets of the Kebab King, one at the Port Denarau Marina in Nadi and the other at the MHCC mall in Suva.
Cuisine: Turkish, Middle Eastern
Address: Port Denarau Marina (Nadi), MHCC (Suva)
Opening Hours: 9am to 9pm (Mon-Sun)
Price/Price Range: $-$$
Reservation: No
Contact: +679 6750 375
Port Denarau Marina, Nadi


MHCC, Suva


Chicken Bites
A Muslim family owned business, Chicken Bites is a local hero located about 3km from Nadi Airport. It was the 2015 Winner of Wholesale and Retail under Partnership category. When dining here, expect a humble shop that serves a variety of meals: Indian dishes, Chinese cooking, pizzas, sweets, and snacks.
Cuisine: Indian, Chinese, Fast food
Address: Shop 1, Harilala Building, Queens Road, Namaka, Nadi, Fiji
Opening Hours: 6am to 10pm (Mon-Sun)
Price/Price Range: $ - $$
Reservation: No
Contact: +679 6728 107
Mezbaan – Bengali & Arabic Food
Mezbaan is located in the foodcourt at the MHCC mall, catering for Bengali and Arabic cuisine. Owned by a Muslim with Bengal origin, its fans rave about the quality gourmet food offered at an affordable price. You can order from a variety of menu selection from seafood delights such as Bengal prawn masala, crab yellow masala, Bengal snapper, grilled crab/lobster to its famous tandoor kitchen – chicken tikka or tandoori that will definitely satisfy you after a day out wandering the town. Alternatively, you can also indulge yourself in the kebab menu.

Cuisine: Asian, Bangladeshi, Arabic
Address: Level 2, MHCC Building, Thomson Street, Suva, Fiji
Opening Hours: 9am to 9pm (Mon-Sun)
Price/Price Range: $-$$
Reservation: No
Contact: +679 995 9501
MHCC, Suva


Mezbaan – Indian & Thai Cuisine
For a good sit down lunch or dinner, you can't go wrong with this newly opened restaurant who welcomed customers in January 2018. If you miss your home cooking, this restaurant will not disappoint you - especially when it's rare to find a Halal joint in Fiji that specializes in Indian, Chinese, Thai and Bangladeshi cuisine. We heard that its Muslim owner has a farm which once being fully operational, they will serve fresh poultry and vegetables to the restaurant.

Cuisine: Indian, Thai
Address: 181, Fiji Times Building; Victoria Parade Rd, Suva, Fiji
Opening Hours: 11:00 - 23:00 (Mon-Sat), 5pm-11pm (Sun
Price/Price Range: $$
Reservation: Yes
Contact: +679 995 9501
McDonald's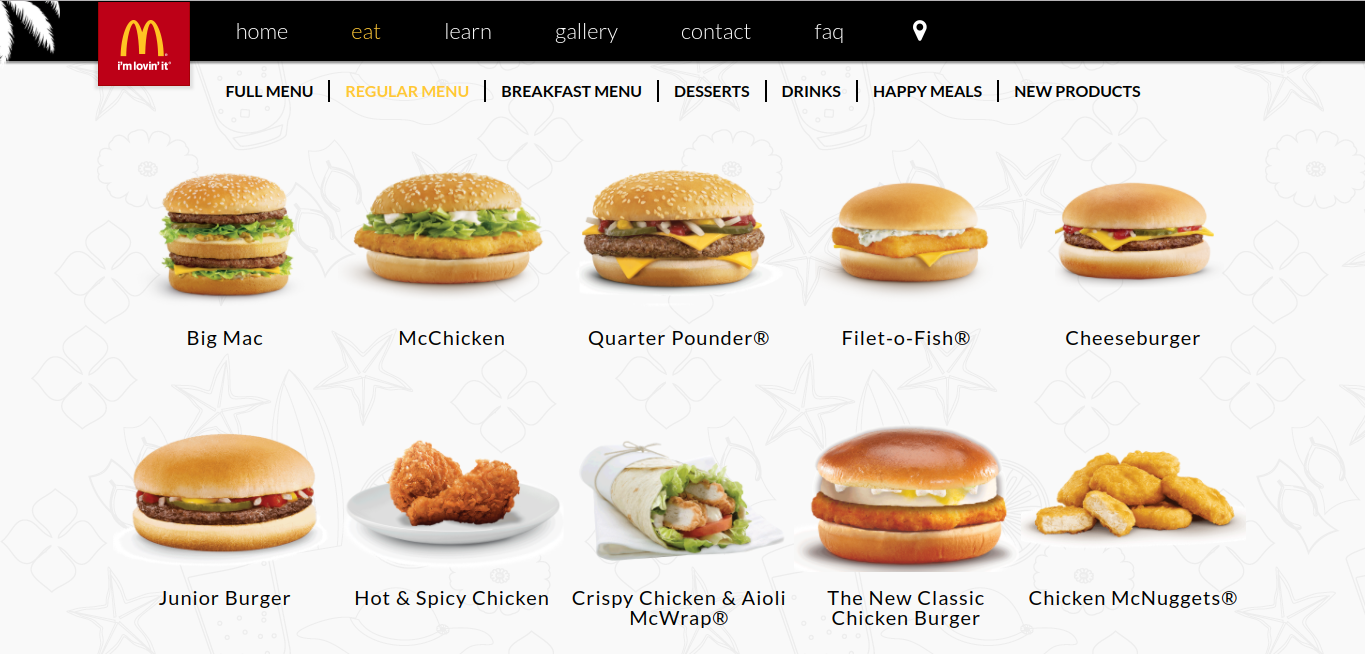 Picture Credit: www.mcdonaldsfiji.com
No introduction needed here - like your prayer is answered after you want some taste bud change from Fiji island food. You will be pleased that all McDonald's restaurants in Fiji received Halal certification from The Fiji Muslim League. You can try the much talked about Spicy Mayo Chicken Burger among other usual menu offerings. Currently, there are 4 outlets throught the island with one in Nadi, one in Lautoka and two outlest in Suva.

Cuisine: Fast Food, American
Address: 135 Queens Rd (Nadi), 177 Vitogo Parade (Lautoka), Laucala Bay Rd (Suva), Scott St (Suva)
Opening Hours: 24 hours for outlets in Suva and Nadi
Price/Price Range: $ - $$
Reservation: No
Website: http://www.mcdonaldsfiji.com
Nadi

Lautoka

Laucala Bay Rd, Suva


Scott St, Suva


Find Halal Restaurants near you in Fiji