Japan
is a beautiful nation known for giving its visitors a long list of things to enjoy while on holiday. Among these, locating the top Halal friendly
Ramen
places in Japan is something that should come on top of every
Muslim traveler's list
. You probably have already heard of this traditional Japanese dish made of chewy wheat noodles, soaked in a savory broth, mixed with various cooked meat and fresh vegetables. Since this is a popular pick among Japanese food lovers, it has resulted in many restaurants serving their own versions of Ramen popping up in different parts of the world. But if you want to enjoy this dish in its original form, you should definitely embark on a journey to find Halal Ramen in Japan.
As always,
HalalTrip
has put together a list of must-Go Halal restaurants in Japan to make sure your holiday is Halal friendly. Read on to take a look at our top picks of where to find Muslim-friendly food in Japan, most importantly Muslim-friendly ramen!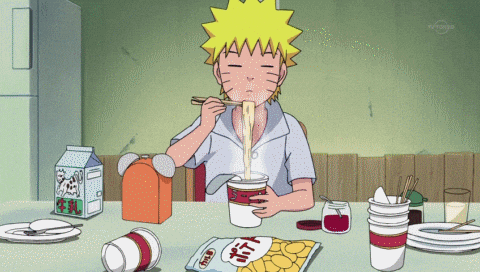 Credits - giphy.com
1) Shinjuku Gyoen Ramen Ouka
In the busy city of
Tokyo
, you would find one of the must-Go Halal restaurants in Japan, Shinjuku Gyoen Ramen Ouka. As the name implies the restaurant is famous for serving up delicious varieties of Muslim-friendly ramen. If you want to eat Ramen like the locals do, once you are done with the noodles, blend the remaining broth with rice and enjoy every bit of this mouthwatering dish. You can find this restaurant at 1-11-7, Shinjuku, Tokyo, 160-0022 Japan, which is quite close to the
Shinjuku Gyoen Park
. The place is quite small, so you might want to go early or make a reservation so you can beat the large crowds that are drawn to the location.
2) Naritaya
Naritaya is one of the top Halal friendly Ramen places in Japan that is committed to keeping the traditional ramen recipes alive. They promise the best quality and taste by using only the very best natural ingredients free from artificial additives. In addition to this, they make their own noodles out of high-quality organic flour. While this may cause their prices to be slightly high, rest assured you are investing in the most healthy option. All you Japanese food lovers will have no qualms in locating Halal restaurants in Japan because there are Naritaya shops in
Asakusa
, Toyko;
Sendai
,
Miyagi
and Rinka-cho,
Kyōto
.
3) Nikkoken
If your travels take you to
Tochigi
and you are trying to find Halal restaurants in Japan, you should definitely try Nikkoken, located in front of the
Sano station
. The restaurant is more famous for their gyouza that can be found at other restaurants too. Here, you can also find some great miso ramen.
Click here for more information about Nikkoken
4) Restaurants in Shin-Yokohama Ramen Museum


Picture Credit - www.timetravelturtle.com

Ramen is such a popular dish; it even has its own dedicated Museum! Located in Shinyokohama, Kohoku Ward, Yokohama, Kanagawa you can visit the museum and learn about the history of this amazing dish. Within the premises, there are a number of ramen shops to choose from. Ramen shops like Ryu Shanghai Honten, Muku Zweite, Komurasaki, Shina Soba-ya, and Nidai-me Genkotsu-ya have vegetarian and non-pork menus and are therefore great places to enjoy Muslim-friendly ramen.
5) Naramachi Jinniyah
Naramachi Jinniyah is one of the top Halal friendly Ramen places in Japan that opened quite recently in the Naramachi Shopping Centre. This is one of the must-Go Halal restaurants in Japan because it serves delicious varieties of Muslim-friendly ramen including Ramen Jin, Ramen Jinniyah, and Ramen Naramachisou. The restaurant has also been beautifully designed with furniture made of Nara cedar wood, to complement the traditional architecture of the 90-year-old building. Their menu is also quite reasonably priced so it's a great place to visit anytime you get hungry.