Halal sushi in Singapore might not be as hard to find as you think! When Japanese food comes into play, the first thought that enters the mind is sushi. Sushi rolling is an art form that requires many years of training and practice. There are many variations of sushi to try out in Japanese cuisine. The list below gives you a list of Halal Sushi Restaurants in Singapore where you can satisfy your sushi cravings.
1) Hei Sushi
Hei Sushi is the first restaurant to introduce the Halal Sushi Belt to Singapore. Featuring a sort of conveyer belt with all types of sushi placed on top it, Hei Sushi is a unique dining experience. In addition to the premade sushi placed on the belt, other sushi is available to order from the menu as well. The restaurant has 5 dine-in outlets, all of which are popular for the Sushi Belt theme, the delicious authentic flavor, great quality and reasonable prices.
Food to Try: Wagyu Beef Neta, Sunshine Maki, Dragon Roll Maki, Other (Pick from the Sushi Belt)
2) Maki San
Maki San is another unique way to experience Halal Sushi in Singapore. This restaurant main star is the sushi although there are a few additional sides. Maki San allows you to make your own sushi roll from a selection of 3 roll types/ wraps, types of rice, 26 essential fillings, 13 sprinkle fillings, 21 Sauces and 11 special fillings. The selections are then rolled by an expert sushi chef. Apart from the Little San and Mega-san for the customized sushi, they have a set menu to choose with the filings picked for you. The sushi is quite filling so it's more than value for meal, and great fun for the whole family.
3) Aquamarine Buffet
The buffet at Aquamarine is a great place to try out Halal Japanese Sushi in Singapore. The buffet offers a huge array of dishes from different cuisines, including a Japanese station which serves premium quality sushi to tantalize your taste buds. It's a good place to eat not only Japanese food but almost any Halal cuisine you like. Aquamarine is a great deal for the whole family.
Food to Try: All sushi offerings at the Japanese Station
Address: 6 Raffles Boulevard, Level 4, Marina Mandarin, Marina Mandarin, 039594
Opening Hours: Buffet Lunch: 12pm-2:30pm, Buffet Dinner: 6:30pm-10:30pm (Daily)
Nearest Prayer Place: Prayer room @ Marina Square
4) The Ramen Stall
The Ramen Stall is a secretive little restaurant with a loyal customer base at North Bridge Road, Singapore. It concentrates on providing quality Halal Japanese Street Food in Singapore. Like their name suggests the main portion of their menu is ramen. However, they also have varieties of sushi, sashimi, kushiyaki, tempura and etc, all of which are delicious. They are also open till early in the morning, so are great for those late suppers or midnight hunger pangs.
Food to Try: Cola Wings, Volcano Ramen, the sushi offerings, the refillable S$2.00 soft drinks.
Address: 787 North Bridge Road
Opening Times: Mondays to Fridays – 5:00 pm to 6:00 am
Saturdays, Sundays and Public Holidays – 12: 00 pm to 6:00 am
Nearest Prayer Room: Masjid Sultan
5) Ramen Ten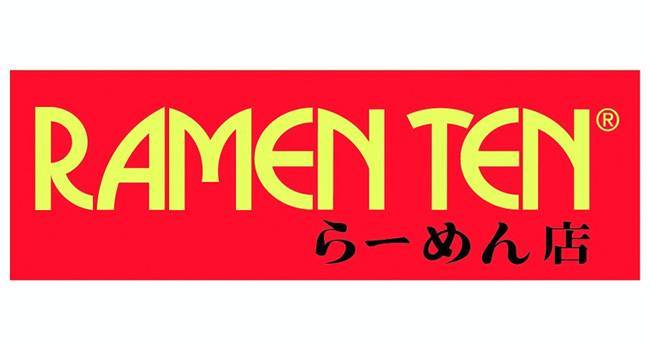 Ramen Ten means noodle shop in Japanese but apart from, they are one of the best places to go for the sushi conveyer belt experience. They adopt the modern and vibrant concept for their store, deriving inspiration from the fashionable Japanese downtown Harajuku.
Food to Try: Magura Avocado Rice Paper Roll, Mixed Sushi Platter, Mixed Sashimi
Address: Shin Tokyo Far East Plaza, 14 Scotts Road, #01-22 Far East Plaza,
Opening Times: 11.30am – 10.00pm daily
Nearest Prayer Room: Prayer Room at Royal Plaza on Scotts
To discover more great places to try Halal sushi in Singapore, simply use HalalTrip's Food Spotter feature available on the HalalTrip Mobile App. Click on the below links to download the free App: