If you're looking for top attractions in Tokyo, any traveler who wants to make the best out of a trip to Tokyo, is in for a treat. The age old saying, some of the best things in life are free, is so well exemplified in this amazing tourist destination due to the incredible amount of free things to do in Tokyo.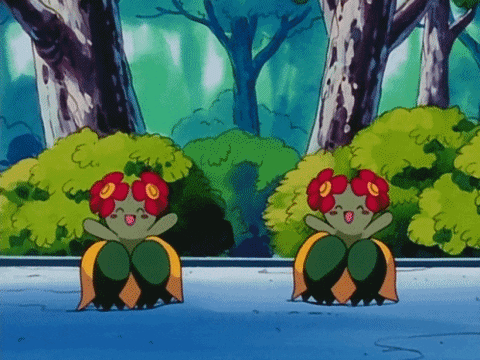 We have out together a list of top cheap and free things to do in Tokyo together with free things to see in Tokyo to help you to find the most budget-friendly ways to spend your vacation.
1) Explore the mighty Imperial Palace
Rich in historical significance and breathtaking beauty, the Imperial Palace of Tokyo is one of the must-visit attractions in Japan. Entry to the East Gardens of the Palace is free and access to the rest of the Palace can be gained at reasonable rates with advanced booking options. Visiting this location where the Emperor of Japan once lived is truly rewarding and therefore is one of the top cheap and free things to do in Tokyo.
2) Witness the wonders of nature
At a glance, Tokyo might seem a highly developed city covered with skyscrapers wherever you go. But as you look closer, in between these large towering structures, the city has been well-planned to sustain ample amounts of natural life. Being fond lovers of plants, the citizens have made the best use of Japanese gardening culture and have taken much efforts to decorate the entire city with as many beautiful plants as possible. Therefore, if you are thinking what can I do for free in Tokyo, you might want to simply enjoy a quiet walk or jog around the city!
3) Admire the beauty of Tokyo city at night
This would be one of the best free things to do in Tokyo. As Tokyo lights up at night, the entire city becomes a truly mesmerizing sight. To allow visitors to enjoy this amazing view there are several free observation decks such the Bunkyo Civic Center and Tokyo Metropolitan Government Building which you can visit to enjoy this remarkable experience.
4) Visit Ameya-yokocho – the largest outdoor market of Tokyo
A visit to Ameya-yokocho outdoor market of Tokyo is yet another exciting and fun thing to do in Tokyo. Located close to the Ueno station, this location is packed with all sorts of shops ranging from souvenir stands, fresh food stalls and knock of fashion brands. You may want to be cautious of the street food that's available since most of them are not Halal. It is best to stick with vegetarian options which are equally delicious.
5) Enjoy a trekking adventure
A very popular attraction in Tokyo is the wondrous 599 meter high, Mount Takao. A trekking journey to this mountain top is not very strenuous and is both an ideal family adventure as well as one of the best free things to do in Tokyo by yourself.As you climb to the summit, the amazing scenic view witnessed is a very rewarding experience.
6) Learn more at the Tokyo Anime Center
The Tokyo Anime Center is situated in Akihabara and is yet another of the great free things to see in Tokyo. Even if you are not a die-hard tech enthusiast, a visit to the free Anime Center is guaranteed to be entertaining. You would be able to explore some of the latest technologies put on display and enjoy anime emporiums with characters walking around in interesting costumes.