Welcome to New Normal! After a long recovery journey, finally, this world allows us to live with several adjustments! Covid-19 has locked us inside for months. Surely you need to catch a breath just to roll out. As your travel partner, how about a trip down to Central Java Province, Indonesia? This tropical country offers its wonderful sites to be visited in the New Normal Era. Some spots are now waiting for you, here are the 7 must-visit spots in Central Java Indonesia!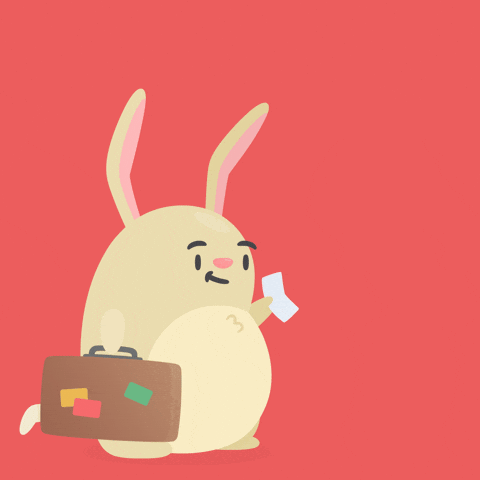 Hortimart Agro Center

Image Source: Picture by yearofthedurian.com
This tourism destination is located in Bawen Regency which can be reached by around 1 hour by car from Semarang, the capital city of Central Java Province. Hortimart Agro Center is another escape to have a family trip! Hortimart offers a different travel sensation such as pick local fruit directly from the tree, shop for hand-picked fruit, and other fun agro-tourism activities. Let's find out more about Hortimart Agro Center!
Agro Estate Hortimart
Agro Estate Hortimart provides an estimated 27 ha of gardens with various organic fruits and vegetables. Uniquely, there are 3 huge rainwater reservoirs to irrigate the gardens. So, if you come in the dry season, Hortimart will still look green!
Agro Tour Hortimart
Immerse yourselves by touring with an orange car available in Agro Tour Hortimart! A tour guide will explain the history of Hortimart, various fruits, vegetables, and others. When harvest time comes, you can go straight to the garden to pick ripe fruit. The kids have to take part in this and don't forget to pay after! Isn't it fun?
Agro Mart Hortimart
If you can't take an orange ride around the garden, do not hesitate to have a look at Agro Mart Hortimart. Take the fruits and vegetables you need freely on display or you can buy it up if you want!
Agro Resto Hortimart
After strolling around the garden, picking the fruits and shopping at the Agro Mart, it's time to eat some healthy foods at Agro Resto. Most of the foods served here are vegetarian but still, it's mouthwatering!
Saloka Theme Park

Image Source: Picture by Saloka Park
Welcome to Central Java Paradise! It is only one and a half hours' drive from Semarang. Crowned as the listed destination in Wisata Pesona Indonesia and International Association of Amusement Parks and Attractions (IAAPA), Saloka Theme Park offers you 5 different worlds that are truly fascinating. This is the time to set you free to experience the miraculous of Saloka Theme Park with your family. Here there are 5 magnificent worlds for all ages that you must try!
Zona Pesisir (Costal Zone)
You will fall in love with this spot at first sight. It's designed identically like a beach. The breeze soothing you along the way. Not only embraced by the beach view, but also see some educating yet exciting attractions here, like Lumbung Ilmu Galileo (Science Center) to introduce your kids to the Hall of Famers from around the world, dive into History by visiting Zona Prasejarah (Pre-historic Zone) and Zona Bumi (Earth Zone), know more about living things in Zona Flora & Fauna, get familiar with Human Body in Zona Tubuh Manusia (Human Body Zone), and explore the remarkable Solar System in Zona Antariksa (Outer Space Zone). All those things you can joyously learn by pictures, writings, replica videos, and games! After educating yourselves, your brain probably needs some fuel to be awake! No worries, just go find Kafe Jenju right around there for some snacking! Pizzas and Donuts are available at reasonable prices. Place your orders then eat on the surfing board!
Well, to boost your adrenaline, Cakrawala Ferris Wheel is a must ride! This 23m giant windmill brings you up and down for 15 minutes to enjoy the view of Rawa Pening Lake, Rice Paddies, and Central Java Mountains! The last attraction in Zona Pantai (Beach Zone) that you must visit is Arena Jejogedan & Kapal Jenju (Dancing Arena & Jenju Boat). Illuminated by the colorful lights completely embellishing the stage during the dance performances at night!
Zona Balalantar (Balalantar Zone)
Inspired by the wildwoods, this place will give you another sense of nature! Feast your eyes on the iconic Resi Waringin tree to welcome you to your Journey in Zona Balalantara! Just like Zona Pesisir, here you can find deeply enjoyable attractions such as Angon Ingon to get to know more about birds, fowls, turtles, rabbits, and other unique creatures, Agro Wisata Ijo Royo Royo to indulge your eyes with greeneries scene, mini cart in Safari Bocah to carry you around the Flower Garden and Mushroom House, challenge yourselves in the Haunted House Adu Nyali, play with water by riding Jamur Apung, stroll around from above by riding Kumbang Layang and try an agility game in Adu Tangkas. Make sure you don't miss any of them!
Zona Kamayayi (Kamayayi Zone)
Bring your kids here, you'll never regret it! There are 7 attractions for you to choose from! It's completely suitable for children from 1 to 6 years of age. It serves a comfortable indoor playground. Your kids can try out Fire Station, Area Mandi Bola, Trampolin, and 12 other amusing games in Polah Bocah, a colorful sensational hanging bike that will make you feel as though you are flying around in Kupu Kupu spot, take a canoe ride through a replica of the polar ice caps in Pinguin, teach the kids to drive a car in Tata Titi, blast the penguins with water guns in Semprat Semprot, spin on the sea horse carousel in Komidi Kuda Laut, and the last stop of this area is Teka Teko, a gigantic teapot to relax in. The kids will definitely not mind spending all day here!
Zona Ararya
Get thrilled and scream out loud in this space! We're sure that this is the most favorable attraction you are waiting for. Unleash the exhausting week by riding the spinning round plate that tickles your tummy in Bengak Bengok, feeling a sensation drop from 90 feet then pulling up at high speed in Paku Bumi, sitting on a drifting swing in Obat Abit, some other attractions you must ride before you leave are the Bumper Cars in Senggal Senggol and Sled in Lika Liku. Recharge your energy at Rimba Cafe and give a try to some mouth-watering dishes!
Zona Segara Prada
Comprising of culinary and amusement centers, this place is perfect for you to call it a day! Enjoy the savory Chicken Katsu at Kedai Daimami and play rapid river in Gonjang Ganjing or if you still up for some learning, head to Taman Galileo for some science facts outdoors.
We highly recommend this place as the best destination for the family. Don't forget to do some shopping at Saloka Art Market before leaving. No doubt, Saloka Theme Park will be a memorable experience!
Semilir Eco Park

Image Source: Picture by Warisan Indonesia on Instagram
One of the trending tourism destinations in the Central Java Province, Dusun Semilir is a one-stop destination for both locals and tourists. Imitate the stupa of Borobudur Temple, this site offers you lots of attractions to explore like a playground, photo spots, local cuisine, shopping, mini zoo, European village miniature!
Semilir Eco Park is supposed to be the favorite culinary resort in Semarang. No wonder there's a culinary zone that makes everyone drool! They're Gunungan Resto, Teras Gunung, and Gunungan FoodPark. It provides you a place to gather with family or business associates while enjoying a view of the five mountains. You will also get to experience a vast food paradise zone with local food counters!
Besides the local restaurant, this spot also preserves some animals in a mini-zoo called the Pet Village! You can get here by walking or riding a mini car.
Despite still being under construction, you will still be able to visit the European village miniature! Feel free to take photos in every corner of this site. The pastel colors of the home will make yourselves look chic!
Just like any other tourism destination, Semilir Eco Park facilitates you with a large shopping center. You can find Batik, Home Decor, Local handicraft, Classic Households, Bags, Accessories, and Snacks!
So exciting it deserves to be on your bucket list right?!
Kopeng Tree Top Adventure Park

Image Source: Picture by Kopeng Tree Top
Standing in the middle of Pine Forest, Kopeng Tree Top Adventure Park is the best place for the family to have an adrenaline-rushing adventure! It's designed from tree to tree to get on multiple different levels. It's a fairly exotic place where both children and adults find agility games or go camping. Here's what you will find there!
Outbound Treetop
Another outdoor activity that challenges you. It offers you Zipcoaster, Skiban, ATV, Caving, Pottery, and Team Building. The players will be fitted with safety harnesses first, so it's safe!
Camping
Kopeng Tree Top gives you 3 thematic options for some modern camping! Star Camp can be occupied a maximum of 3 people that take up camping concepts. Get free breakfast and a 50% voucher for Tree Top Games. Family Camp suitable for a family. You'll get VIP facility like breakfast, dinner BBQ, bonfire, bathroom, heater, 50% voucher of Tree Top Games, and Zorbing Games. And the luxurious VVIP camp is called by Glamping Camp, it accommodates up to 6 people with 2 room types. It has a private garden and an aesthetic pond. Other facilities you'll get are Breakfast, lunch, coffee break with 2 kinds of snacks, coffee, tea, and dinner BBQ, bonfire, heater per room, and free entrance all games. No need to wait, book your camping room now!
Having Lunch at Treetop Sky Resto
A unique Tree Top Sky Resto is the most crowded spot. Even if you only wanted to snack on some fries here, you need to fill out the waiting list first! While waiting, you can capture lovely moments around! No wonder there are visitors going up here only to take pictures for its enchanted nature.
Umbul Sidomukti


Image Source: Picture by Umbul Sidomukti
Located in the Ungaran Mountain area, the main charm of this family destination is the swimming pools of fresh natural springs water! You will engage in a variety of activities such as swimming, outbound activities, lodging, camping, and gathering. Here are the listed activities that might suit you!
Swimming at Taman Renang Alam
Feel the cool freshwater by swimming here! The visitors claimed swimming in these natural pools is like swimming in the clouds. It's located on the hillside so that you can see clouds and rolling hills!
Sightseeing at Umbul Sidomukti
Flanked by two ravines and surrounded by green landscapes you will feel a calm atmosphere, far away from the urban frenzy! It's the best site to witness the sunrise while seeing the peak of Ungaran Mountain. You will never get enough of these breathtaking views!
Umbul Sidomukti Outdoor Attractions
Experience the adventurous side of Umbul Sidomukti by engaging in these outdoor activities available for you to pump get your adrenaline pumping! You can try the Flying Fox, Marine Bridge, Highest Triangle, and Sepeda Awang.
Stay at Umbul Sidomukti Resort
Want to stay longer in Umbul Sidomukti? We got you two references! Choose either the Villa Pondok Kopi or Homestay Pinus to stay with family, friends, or honeymoon with your loved one. You should know that both of them are impressive!
For coffee lovers, you can sit and relax at Pondok Coffee Umbul Sidomukti. Sip a cup of coffee and encounter a super beautiful region, only in Umbul Sidomukti!
Celosia Flower Garden

Image Source: Picture by Taman Bunga Celosia on Instagram
Famous with its artificial landmarks, Celosia Flower Gardens is one of the recommended sites around Ungaran Mountain. Who could resist exploring with the mountainous views here? We listed you what to do in Celosia Flower Garden. Let's jump to it!
Coloring Your Instagram Feed
Visit the flower garden area where you won't run out of photo spots! Every corner of the park enshrined in its moment. Capture the sophisticated Hobbit House, Floating Chair, and Air Baloon with family or friends! Being a flower garden, there are lots of varieties of flowers, all well preserved and blooming beautifully for your eyes to snap them!
Having a World Tour at Artificial Landmarks
This place is truly mind-blowing. Celosia Flower Garden grants your dream of traveling around the world all in one place! You can go to multiple continents at once. Meet the iconic Eiffel Tower from France, the Merlion from Singapore, Windmills from Holland, the Face Heads of Easter Island, and the Stonehenge miniature from the UK. A great opportunity to take some pictures with your family or friends!
Fill your social media feeds with instagrammable photos. Especially if you are a fan of everything that is Korea, you can rent a Korean Hanboks and take some pictures with the Cherry Blossoms!
Cimory Restaurant and Milk Factory

Image Source: Picture by bekti_s on wikimapia
Integrating the concept of education and natural tourism into one area, make sure to check out Cimory Restaurant and Milk Factory! The natural beauty shown in Cimory is dominated by a variety of green plants and animals. See turtles, deers, birds, rabbits, cows, and many more! On another side, you can also see the variety of vegetables growing flourish in the area!
Recently, Cimory promotes its brand new spot named Mini Mania Cimory! You can hunt for photos with well-known landmarks in the world such as Stonehenge, Big Ben, Eiffel Tower, Pisa Tower, Liberty Statue, and Pyramid.
It doesn't stop there. We highlighted the best place for foodies. Cimory Restaurant serves both local and western yummy foods to satisfy your hungry tummy! All dairy products are worth trying. You can go to Cimory Store to stock your dairy needs there. It sells Yogurt, Milk, and Chocolate or if you still want to eat savory foods at home you can grab frozen sausages, steak, and many more!
You will never regret spending your weekend here. As a suggestion, you should reserve a table beforehand to ensure you have lunch peacefully cause It might be crowded at any time!
The holidays are coming! Pack your bags and plan a trip down to see wonderful Central Java Province, Indonesia! Don't forget to mention HalalTrip on Instagram if you visited those places above.