Hotels are some of the most popular accommodation options among travelers around the world. So as you pick your home away from home, you would ideally want to be smart about the ultimate decision you make. Getting to know some simple hotel room tips and tricks will not only result in you saving money but it would most certainly make your stay more enjoyable. Based on hotel hacks from professional travelers here are some great holiday tips to follow when you book your next Muslim-friendly hotels.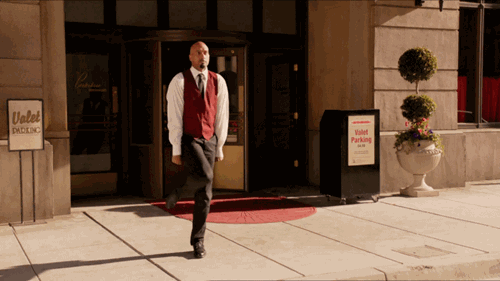 Credits - giphy.com

1. Master some hotel booking hacks
Among the top hotel hacks that will save you money, booking directly with the hotel comes off right at the top. But this does not mean you should not make use of online booking sites. These are a great way to research on hotel options and compare prices. Using this research you could call up the hotel and ask for their price. In most instances, the direct quote you get will be less than those offered by agents who often include their commission. You are more likely to get the best deal directly from the hotel, and they might even throw in a special discount or upgrade based on their booking status. Loyalty points are also on offer for direct bookings so even if you are a first-time visitor, you might end up having a regular go-to option in this part of the world.

2. Book for longer durations


The longer you stay the better chances you have of getting a better deal. If you plan on staying in a particular destination, especially one where it is not so easy to find Muslim-friendly hotels, you probably will have to spend some time even looking for Halal accommodation. In such a case it is easier to the same hotel for most of your stay. Also, the hotel will be more open to giving discounts because it is much easier to have the same guest stay in than giving it out to multiple guests. If you are wondering how to find Halal hotels, you might want to check out our recommended Crescent Rated Hotels.

3. Make the best use of steam
While on holiday you would want to look your best and wrinkled up clothes do not go well with this. Hotels often offer laundry services but they tend to be somewhat overpriced. This is where your hot shower becomes useful. One of the most important hotel hacks from professional travelers is to use the steam from your hot shower to get rid of wrinkles. All you need to do is hang up your clothes nearby while you enjoy a hot shower and watch the wrinkles fade away.

4. Inform about any special events
If you are travelling during a special occasion like birthday or anniversary it would help to subtly highlight this as you check in or even inform the hotel in advance. Good hotels do not only offer their guests accommodation; they want their guest to have a great time. So if they know of such event, it is more likely they will have a surprise in store for you like a gift, cake, or if you are really lucky, an upgrade. This is one of those clever hotel hacks for your next family vacation, where you can make a loved one feel extra special.

5. Be polite and friendly


Picture Credit - commons.wikimedia.org
One of the best tips for staying at hotels is to speak out if you need something. Being polite always pays off and hotels are often quite obliging towards minor requests made by their guests. Also get to know the staff and be friendly overall. As locals, they are great sources to get information about the destination and it could even get you better service, just for being nice.