Listed below are some of the must-visit destinations in 2016 for travelers interested in exploring and learning more about Islamic heritage around the world.
.
Spain (Andalusia)
It's definitely no surprise that topping our best 10 list is Spain! In terms of awe-inspiring and breathtaking hidden gems, Andalusia is second to none. The Islamic heritage tour of Spain will take visitors through an insightful journey of the forgotten Islamic civilization where tourists get the opportunity to visit some of the most impressive structures built over thousands of years ago. Granada, Cordoba and the cities inbetween still retain many signs of centuries of Arab rule. While there are plenty of sites to discover and explore, tourists will not want to miss the 3 greatest monuments built during the Arab era in Spain, Cordoba's Great Mosque, Granada's Albaicin Quarter and Alhambra.
.
Bosnia-Herzegovina
Next on our list is a destination that has a significant Islamic heritage and is also rich in natural beauty - Bosnia and Herzegovina. The country still retains scars from its war in the 1990's, yet it manages to impress tourists with its abundance of natural attractions, while visitors dedicated to exploring Islamic heritage will also have plenty of fascinating sites to explore. Being a country with over 600 years of Islamic civilization, Bosnia and Herzegovina is definitely an intriguing and fascinating destination worth visiting. Not only is it home to impressive mosques, bridges and medieval castles, it is also a land filled with mountains, waterfalls, rivers, and forests, as well as welcoming locals.
.
Cyprus
Cyprus, with its Greek Cypriot side and Turkish Cypriot side, is quite an appealing destination to any traveler. Tourists visiting the island with the intention of discovering its Islamic heritage will find that Cyprus has a wealth of historic sites. The descendants of the Ottoman Turks who occupied the island for more than 300 years contributed a great deal towards the country's rich heritage, which is evident in the numerous monuments spread across Cyprus. Must-sees include the Arab Ahmet Mosque and the Arab Ahmet Quarter, as well as the Hala Sultan Tekke.
 .
Bahrain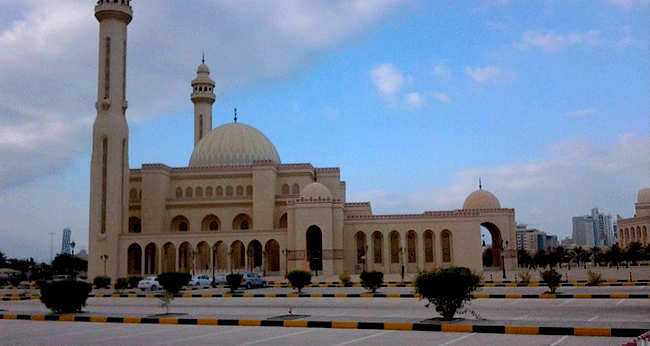 Bahrain is renowned as a modern and cosmopolitan city, with towering sky scrapers, massive shopping malls and wonderful attractions that draw in tourists from around the world. Most travelers might not be aware of the country's' deeply rooted traditions and history dating back to 2000 BC. Not-to-miss sites when in Bahrain include the Bahrain Fort, Beit al Quran, the Heritage Center and its many museums.  Covering over 6000 years of history, the Bahrain National Museum is well worth a visit while the Beit al Quran mentioned above, houses ancient manuscripts of the Quran which have been collected from different parts of the world, as well as Islamic artifacts and heritage art.
.
Turkey
Turkey is another destination that possesses an abundance of historical sites and attractions and are sure to appeal greatly to those in search of Islamic heritage destinations around the globe. Starting off in Istanbul would be ideal and the fact that the city spans two continents makes it even more fascinating. While Turkey is popular with families for its gorgeous coastline and Mediterranean climate, many tourists find its heritage sites a great draw as well. Visitors will find plenty of beautiful imperial mosques to visit including the Süleymaniye Mosque, the Eyüp Sultan Mosque, and the famous Sultan Ahmet Mosque better known as the Blue Mosque due to the blue tiles adorning its interior. Topkapi Palace, the Museum of Islamic Art and the Hippodrome are a few more places of interest that should also be added to the itinerary.
.
Egypt
Egypt is definitely a must include in this list of best Islamic heritage destinations since it played an important role and contributed greatly in the history of Islam, as it was a nation that was home to Prophets and great Islamic scholars. Packed with medieval structures, minarets and monuments, Egypt is a land of mystery that brings out the explorer in all of us. Recovering from its political and financial turmoil, Egypt today is welcoming back visitors wanting to experience everything the country has to offer. The Citadel, the Al Azhar University, Mount Sinai and the Mosque of Amr Ibn Al As are just a few sites you may want to visit.
.
Morocco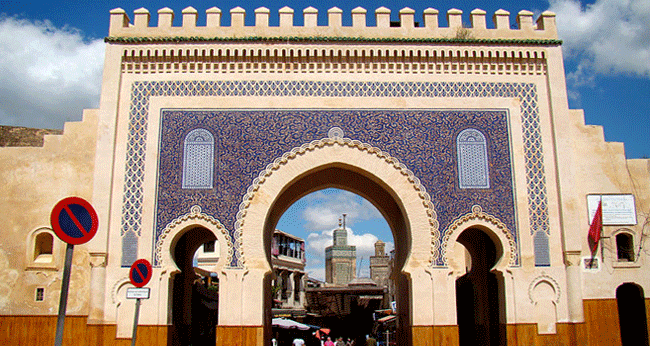 Morocco is an exotic destination that most travel addicts include in their bucket list. A visit to this mystical land is as much a feast for the soul as it is for the senses. It is a destination that offers both natural beauty as well as stunning architecture. Morocco houses its share of historical and cultural site as it was a major center of the Islamic civilization after the 7th century. Qutubiya Mosque, Jamaa el Fna Square, Medinat Al Zahra, Qarawiyanne Mosque, Adwat Al-Andalus, Dar El Makhzen Palace and Medersa Bou Inania are some of the sites that are part of the Islamic heritage in Morocco that are worth visiting.
 .
Qatar
Qatar today is a destination offering luxury, leisure and great shopping but in addition to these the rapidly changing country also offers visitors the possibility of exploring its fascinating heritage as well. The National Museum of Qatar, the Museum of Islamic Art, the Weaponry Museum, the Sheikh Faisal Museum, Al Koot Fort, Al Zubara Fort, Doha Heritage Village and the Cultural Village are some of the sites that will be of interest to tourists looking to learn more about the Islamic heritage and culture of Qatar.
.
Algeria
Ancient Algeria has had many empires and dynasties, however it mainly identifies with the Arab culture. Algeria's Islamic heritage is evident in the sites and monuments still standing as well as the historical remains of cities and architecture. Al Qal'a of Beni Hammad tops the list of Islamic heritage sites in Algeria, as the ruins of the city of Hammadid shows the existence of ancient mosques giving a sense of the Islamic presence in the past. Another such city is Kasbah of Algiers, also containing traces of mosques. With plenty to explore in terms of Islamic heritage, Algeria is well worth a visit.
.
Portugal
Most of you will be surprised to know that Portugal too had an Arab-influenced past. In fact, it was part of Al Andalusia. Traces of Arab influences can be seen in the style of architecture used in the castles, gates and walls as well as the traditional use of decorative tiles by Arabs. Taking a closer look at Southern Portugal, visitors are sure to find plenty of Arab influences in its landscape.
.
Check out more of HalalTrip's Best 10 lists of 2016 here! 
.