Looking for podcasts to listen to for personal growth and motivation? Look no further as we have 10 best podcasts recommendations for those of you seeking to improve yourself or looking for content that is uplifting during this tough Covid-19 period. A podcast is an audio program, much like your radio stations. It contains a series of audio episodes focused on a particular topic or theme. In comparison to a traditional radio station, you can subscribe to a podcast channel through apps from your smartphone, or simply listening directly on the website, making it accessible anytime you want to listen to them.
With the current COVID-19 situation, most of us are staying at home. I won't deny that staying at home can be mundane and sometimes demotivating as there is nothing much we can do. With more "me-time" at hand, there is always space for us to take things slowly and get motivated. We can also continue to focus on our personal development and growth; something we were unable to do before this crisis. Check out these 10 podcasts that can uplift and inspire you during your "me-time!"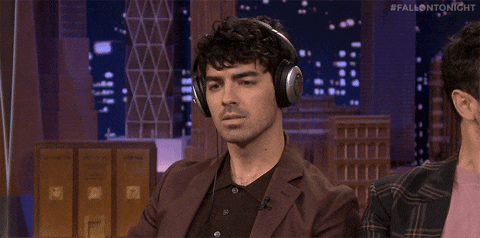 1. The School Of Greatness
Image Credit: The School of Greatness on Podbean
Hosted by a bestselling author, entrepreneur, pro athlete and world record holder in football, Lewis Howes, The School of Greatness is an inspirational podcast featuring influential people (big names like Tony Robbins and Alanis Morisette.) Each episode revolves around topics like entrepreneurship, health, athletic, and relationship. Each episode runs for generally about an hour, featuring interviews or solo rounds with the host himself. Meanwhile, every Friday, you can catch up on the listener-favorite segment, 5 minutes Friday.
This podcast series is inspirational as it pushes you to dream big and chase after your dreams. To quote some words from Lewis, "we are born for a reason, and it is your responsibility to build a better version of yourself. Despite the challenges we are going through, only you have the power to strengthen your mental strength, emotional intelligence, and physical health." For those looking for guides to aid in personal growth and development, this podcast is definitely one you should not miss out!

2. The Habit Coach
Image Credit: The Habit Coach on IVM Podcasts
Let the habit coach, Ashdin Doctor, takes you through a series of simple habits. Revolving around topics like health, productivity, and relationships, these easy-to-adopt habits will get you inspired and motivated. You can find new episodes every Monday, Wednesday, and Friday. Running for about less than 10 minutes per episode, it is ideal if you are not a fan of long podcasts. In conjunction with the current situation that we are in, The habit coach featured an episode in which Ashdin Doctor highlighted the importance of setting goals and targets to develop good habits during this quarantine period. These tips can help in stopping procrastination and get you started. Just like how Ashdin Doctor mentioned: "awesome lives start with your awesome habits!"
Looking forward to focusing on your personal growth as an individual during this quarantine period? Be sure to listen to this podcast audio as it provides useful content that is motivational and uplifting.

3.
Good Life Project
Image Credit: Good Life Project on Listen Notes
Good Life Project is a community built to help you live a meaningful life. Through support and inspiration, you can meet people in the community face-to-face or through online medium. The Good Life Project features teachers from all around the world, sharing their stories revolving around their lives and works.
Airing twice a week on Mondays and Thursdays, you can listen to the audio episodes featuring special guests like Brene Brown and Bob Thurman and also other everyday guests. These real-life stories may influence you and spark some ideas in making changes to your current lifestyle.

4.
The One You Feed
Image Credit: The One You Feed on Shining Bright Radio
The one you feed revolves around self-help topics like anxiety, depression, and meditation, to name a few. Hosted by Eric Zimmer, this podcast features conversations with experts like psychologists, scientists, and public figures. Get some powerful and practical tips that you can incorporate into your daily life.
With the concept of two wolves battling within us, it is up to you to decide which will win. As the name of the podcast suggests, the one you feed will be the one to win the battle. We all need the motivation and wisdom to pull us out of the dark days, especially during this period. If you need something to uplift your mood and keep you motivated during this tough period, give this podcast series a try. Listeners have deemed this podcast as a life-saver and the best antidote to feeling bad.

5. Happier with Gretchen Rubin
Image Credit: Happier with Gretchen Rubin on Apple Podcasts
Hosted by author, Gretchen Rubin, this podcast revolves around topics on how to lead a happier life. Deemed as one of the best podcasts on iTunes and BuzzFeed, learn one or two tips from Gretchen herself on how to live a more productive life.
The happier podcast has featured some episodes revolving around the COVID-19 situation. It's normal to feel that there is nothing much to do during this quarantine / social distancing period. Gretchen has shared some tips on this episode and it has spark some ideas for me! If you have zero ideas on where to start, give this podcast a try!

6.
Tiny Leaps, Big Changes
Image Credit: Tiny Leaps, Big Changes on Awesound
Hosted by Gregg Clunis, this podcast focuses on working towards our goals. Revolving around self-development, you can learn from Gregg on strategies to get started with your biggest goals in life.
Sometimes, personal development is not enough for us to get around our lives and achieve our goals. Understanding variable factors like social and cultural influences will help us make the necessary plans and strive for the best. In context, while our goals might get halted due to the current situation, it should not hinder our plans further after some tweaking. Tiny leaps, big changes contents tackle such challenges. To quote Gregg: "all big changes come from the tiny leaps you take every day."

7.
Unlocking Us
Image Credit: Unlocking Us on Apple Podcasts
Unlocking Us first debuted in March 2020. Despite being one of the newest podcasts, there are so many contents that you can look out for revolving around human experiences. Follow Brene Brown as she unfolds the stories from the most courageous to the most heartbreaking.
It is human nature for us to feel and get swarmed by our own emotions. Sometimes it is overwhelming up to the point that it becomes uncontrollable. Self-love is important, but with the current situation, one might find their self-acceptance to be really low. Unlocking Us contents explore human emotions and learn to understand them so that we can lead lives with more courage.

8.
Hurdle
Image Credit: Hurdle on Stitcher
As the title of this podcast suggests, Hurdle follows life experiences, the ups and downs that life has to offer. Listen to Emily Abbate talk to inspirational people; from top athletes to entrepreneurs, on how they get through the toughest time to get to where they are today.
With new episodes airing every thrice a week, Hurdle focuses on personal growth, both physically and mentally. At times, we need an assurance that we are not going through this hurdle of life alone. Get inspired to be your better self, but don't forget about the fun along the way. Listen to this podcast to get an idea on how we can improve ourselves this Ramadan.

9.
The Overwhelmed Brain
Image Credit: The Overwhelmed Brain on OwlTail
Often, we are bombarded with thoughts and emotions that may cloud our decision making. This podcast brings you a combination of critical thinking with personal growth. Listen to Paul Colaianni shares tips of being yourself and how you can build your self-esteem and strengthen your emotional intelligence.
Listeners are feeling positive about what Paul has to deliver. Coming from someone who has experienced life, it is relatable and hits home for some. The tips shared by Paul are practical and something that you can take note of too. This podcast might be the key to enhancing your effort to improve yourself and develop as an individual.

10.
7 Good Minutes
Image Credit: 7 Good Minutes on Listen Notes
If you dread long podcasts, this is something for you. With each episode lasting just 7 minutes, follow Clyde Lee Dennis as he shares with you some self-improvement tips and inspiration to get through the day.
Sometimes, a piece of short advice can uplift our mood and make us more refresh. You can find topics ranging from health, developing habits, and setting goals, to name a few. Each episode features special guests like teachers or speakers like Mel Robbins and Jay Shetty. This podcast gives you an idea of how to get through the day, which is timely given the current climate we are in.

There you have it, 10 best podcasts to listen to for personal growth and development! If you are looking to improve yourselves during this period, now is the chance to do so. Listening to podcasts either in the morning before you start your daily chores or work or during your free time, can be uplifting. We hope that some of these podcasts can drive you to be the better version of yourself and keep yourself motivated during this tough time.