Ramadan in 2020 is different from the previous years; some of the things that Muslims used to do as part of their tradition as fasting month approaches may have changed. Due to the current pandemic, it seemed that many could no longer do activities they used to, including going to places of worship and gathering in large groups with their family and friends, in order to curb the spread of the virus. However, if we look at the positive side of the situation, we may find ourselves having lots of time at home to start on activities that we usually put off in normal circumstances due to the lack of time. As we spend most of our time at home, we are able to get back into reading to improve ourselves and boost our capacity. We can also start to focus on personal development and growth by being exposed to various literature that guides on the ways in which we can achieve this.
Here, we will provide 10 book titles, which are highly recommended for those of you who want to start reading for personal development and growth!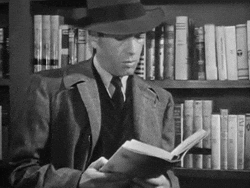 1. The Subtle Art Of Not Giving A F*ck by Mark Manson
Image Credit: The Subtle Art Of Not Giving a F*ck by Mark Manson on Amazon
This book is a good guide to figuring out what you want in life and at work, and how you can go about achieving it. It provides a counter-intuitive approach to living a good life. There are points of recommendation that you can find in this book if you want to reduce the level of stress and anxiety that you may feel around your personal goals, performances, and abilities. It will help you to build some self-awareness around the kind of lifestyle that will make you happy in the long term and make you understand why one tends to give too many f*cks about problems that don't matter and give too few to those that do.

2. The Art Of Letting God by Mizi Wahid
Image Credit: The Art of Letting God by Mizi Wahid on Wardah Books
This is an evergreen book; an Islamic book collection that re-defines the concept and mechanism of effort and Tawakkul. It provides new insights on the meaning of surrendering and relying on God for the truth. The fact that we are powerless beings and yet still given the power to choose what we want to do in life. The book also elaborates on how to with heartbreaks and frustrations and also acts as a guide on how to achieve a positive outlook in life. You might not find an answer during certain points of your life but this book will make you reflect on everything that has happened; all of these happenings are a blessing and God always has the perfect timing to give you that blessing. The author portrays his experiences and also the real-life lessons of another person, into words that we can relate to in our lives. In this digital era where social media seems to control our lives, where there is a lack of privacy, where it is easy for people to judge us and also where people constantly search for popularity - he puts some guides that will slowly get us back on track.

3. Light Upon Light by Nur Fadhilah Wahid
Image Credit: Light Upon Light by Nur Fadhilah Wahid on Wardah Books
This book would definitely help you see things in a new light, if you haven't already, according to the book's title. This book is highly recommended for you to read throughout the month of Ramadan so that you could reflect and relate it to your own life. You don't have to rush every chapter to finish the book quickly. Read it when you are at your lowest because it will remind you that you are never alone in facing troubles and worries of life. The way the book is written is easy to understand as it is written with humor; it doesn't become too heavy and yet still deals with really deep thoughts and ideas. Also, the book is about working on one's self to be the best version of ourselves by making small changes in our lives.

4. Girl, Stop Apologizing by Rachel Hollis
Image Credit: Girl, Stop Apologizing by Rachel Hollis on Amazon
Hi ladies, if you want to chase your dreams, let's get started by reading Hollis's work. This book is perfect for those who believe that women should work outside their homes. This book guides you to improve your ability by making your goals and dreams come true. In following this path, the author emphasizes that one should not apologize for having such goals in the first place. The best thing about this book is that the author, Hollis, puts what is important to her first, despite what others may think or say. She doesn't shy away from sharing her thoughts or ideas even if someone may get offended, as long as it is valuable for her readers.

5. The 5 Second Rule by Mel Robbins
Image Credit: The 5 Second Rule by Mel Robbins on Amazon
This book is like a tool for one to overcome bad habits. There are several tips on how to become confident, break the habit of procrastination and self-doubt, bear feat and uncertainly, stop worrying, and feel happier, and lastly, sharing your ideas with courage. Mel Robbins' writing style is simple and I highly recommend it for college students as situations described in this book may be more relatable to them. The author motivates readers by challenging them to do something that will break them out of their comfort zone by following one of her rules, "doing things that scare you actually make you more confident…" So, if you find yourself struggling with some of these bad habits, The 5 Second Rule is the best choice of book to read this Ramadan to improve yourself.

6. Whatcha Gonna Do with That Duck by Seth Godin
Image Credit: Whatcha Gonna Do With That Duck? By Seth Godin on Amazon
Despite this book being published many years ago, Seth Godin's work is definitely relevant in the current situation. This masterpiece covers his perspective on marketing, leadership, creativity, careers, innovation, and many more. These are several of his quotes related to self-development;
"Dreamers don't have special genes. They find circumstances that amplify their dreams''
This quote is very insightful since everyone has an equal opportunity to set goals, even dreamers. Yet, we need to find out a circumstance that will grow our effort to reach our purpose.
"Persistence isn't using the same tactics over and over. That's just annoying. Persistence is having the same goal over and over"
This quote gives a good motivation for all of us when applying for a job. Persistence is how we set the same goal but try to achieve it through different means. This book is definitely useful during this current climate where many face difficulties finding jobs. Hopefully, this book would inspire one to never give up and constantly try to achieve their goals.

7. The True Secret by Amira Ayad
Image Credit: The True Secret by Amira Ayad on Amazon
This book will help you to unlock a potential skill that you might not have noticed before. Basically, you could find motivation when reading this verse in the Qu'ran 13:11 which says:
"Verily, God will never change the condition of a people until they change what is in themselves"
The True Secret written by Amira Ayad is a motivational book that suggests forward-looking life guidance to readers. Ayad combines Islamic teachings with scientific researches to help her readers evaluate their life situations and action plans that need to be taken. Once you apply the advice given in this book, it will help you find a path towards achieving success and happiness. Reading this book during Ramadan and reflecting on it is highly recommended.

8. Mindset: The New Psychology for Success by Carol S Dweck
Image Credit: Mindset: The New Psychology for Success by Carol S Dweck on Amazon
Every book authors would have conducted deep research before writing an inspiring book. Carol S. Dweck, Stanford University Psychologist, did years of deep and thorough research which resulted in this mind-blowing book written for her readers. She focuses on how our mindset can be a good compass for our life. She believes that mindsets can be a huge determinant in achieving one's goal. Dweck is pretty sure that every aspect of human life can be leveraged by the mindset, added that we have options on how we take strategies to get closer to our primary goals.
During Ramadan, while exercising social distancing, mental health issue becomes a concern as we stay at home for days, not exposed to the outside world. It is best to constantly have a positive mindset so that we are strong enough to stay healthy mentally during this crisis.

9. Awaken The Giant Within by Tony Robbins
Image Credit: Awaken The Giant Within by Tony Robbins on Amazon
Tony Robbins described in his book that every human being has their own huge potential. Unfortunately, some of us may not be aware of how to "turn on" this hidden talent of ours. As such, Robbins wrote a book that will help us all to find who really are, what our life purpose is, and how to awaken our ability.
In his best-seller book, Robbins mentioned that in life, lots of people already have an idea of what to do and yet, only a few of them actually act upon this. We need a clear purpose first and then set out to do some actions to achieve this. Surely, not every action will result in positive outcomes that we expect but according to the author, it is best if we take charge of our own emotions rather than let these emotions take control of us. We are the ones controlling life and not the other way round.

10. The Power of Boredom: Why Boredom is Essential for Creating a Meaningful Life by Mark A. Hawkins
Image Credit: The Power of Boredom: Why Boredom is Essential for Creating a Meaningful Life by Mark A. Hawkins on Amazon
Yes! You are reading this title right. Mark A. Hawkins's book is apt during this current situation. Staying at home for days can eventually drive us into boredom. Yet, boredom is not always negative, so let's change our paradigm about it.
At the beginning of social distancing, we may still be able to fill our time by doing some household chores, some activities at home, and also watching entertaining movies or videos. However, we may ourselves bored with this routine eventually. According to the author, we should not avoid this feeling of boredom and accept it as normal, since it is able to push us further to create a more meaningful and purposeful life.
The author further elaborates that boredom can be seen as spaces or avenues for one to discover their creative potential and could be the source of energy for a life transformation. Treating boredom as fuel to search for creative ideas is recommended. For example, there are so many entertaining and inspiring videos either on TikTok or other social media platforms. Most of the captions written by all of these successful content creators include – "boredom during social distancing has pushed me to find this Do-It-Yourself recipe" - further reinforcing that boredom may be the key to unlock your creative juices.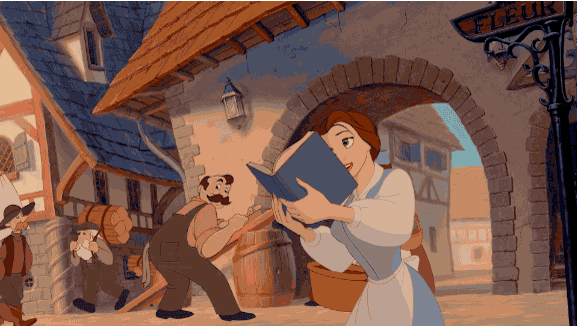 I hope that you guys enjoy our recommendations and gain some benefits from reading those books. Don't forget to share our recommendations for these self-help books with your friends. With these recommendations, we hope that you can have a more meaningful Ramadan, as you focus on personal development and growth, Insha Allah.