There is just something about cats that makes life purrfect. Speaking from experience, after a long day at work, I would always look forward to my cat's antics. However, I know many of you love cats too but you may not be able to own one due to some reason. So this article is for cat lovers who would spend their time (and money) at cat cafes.
Quick tip, before touching a cat, always let the cat smell your hand first. Do not give the cat a scare as cats need time to adjust to you (they are sensitive beings).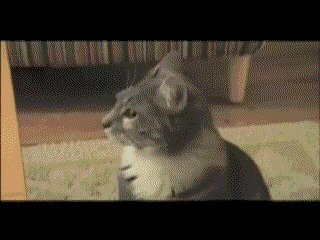 1. Meowmi Cat Cafe


Image Credit: Meowmi Cat Cafe
If you love hanging out at Haji Lane and would like to make some furry friends, Meowmi Cat Cafe is the place for you. Although this cat cafe is not halal-certified, you could choose to have a soft drink or coffee while you get to know some beautiful furballs.
Address: 668 North Bridge Road, Singapore 188801
Operating hours: 11am - 10pm
To note: Children 12 years and below must be accompanied by an adult. Last entry: An hour before closing. Reservation is advisable. You may feed the cats but do note that it is best to not overfeed them.
2. The Cat Cafe
Pictures


Image Credit: The Cat Cafe
The Cat Cafe is definitely a good cause to support as they adopt or re-home stray cats. They aim to contribute to Singapore society by providing a home for cats. There are quite a number of cat breeds that you will get to see over at The Cat Cafe but you may not be able to feed them as the caretakers are pretty strict about taking good care of the cats' diets (better this way for the cats).
Address:
Outlet: Bugis
241B Victoria St, Singapore 188030
Outlet: The Rail Mall
392 Upper Bukit Timah Rd, Singapore 678046
Operating hours:
Bugis
Mondays: 3pm to 10pm
Tuesdays – Sundays & Public Holidays: 10am to 10pm
The Rail Mall
Wednesdays: 3pm to 10pm
Thursdays – Tuesdays & Public Holidays: 10am to 10pm
To note: It is best to book a reservation before going over to the Cat Cafe. Book a slot here. The minimum age requirement is 6 years old. Children under 12 years old must be accompanied & be strictly supervised by adults
3. Cat Cafe Neko no Niwa


Image Credit: Cat Cafe Neko no Niwa
Tired of having to wait for your turn to touch this particularly enchanting feline? Well, why not book the whole cat cafe to yourself? You can do so over at Cat Cafe Neko no Niwa. You just have to contact Sue on their website.
Before heading over to the cafe, spend some time getting to know the cats there so that you could get along with each cat's personality. Yes, they are like humans. They also have personalities. You can get to know them better here.
Something awesome for the students out there, you can get a free Hot Chocolate with a long day pass!
Address: 54A Boat Quay (Level 2), Singapore 049843
Operating hours:
Mondays, Wednesdays to Sundays: 11am to 9pm (last entry at 8pm)
Closed on Tuesdays
To note: They currently accept cash and nets only. No children below the age of 7 are allowed into the cat space. Children over the age of 7 but under 14 may enter the Cat Space on the strict condition that they shall be supervised by an adult at all times due to safety reasons. The cafe has the right to require the provision of a photographic identification as proof of age of any children prior to permitting entry.
Tips for visiting cat cafes
Make sure you have lots of time to spend there as cats take time to get to know you. On top of that, not all cats will be awake during the time you are there. So you may need to wait for a little for the princes and princesses to awaken from their deep slumber.

Wear shoes/footwear that are easy to remove as for some cat cafes, you are required to remove your footwear.

It is good to read up on the cat cafe's websites on the different cat personalities as you may not want to cross a feline (like ever).

Check with the caretakers first before giving any treats to any of the cats (health reasons).

Take loads of photos!
These precious little furballs are undeniably lovable that there is even a breed called "Kucinta" which roughly translates to "love" in the Malay language. So you definitely won't want to miss out on why cats are one of the most popular pets and in the world, visit these cat cafes to get a taste of their affection. You won't regret it! Who knows, you might become a fur-parent as well!