The month of Ramadan is dawning upon us, the period of fasting and prayers for Muslims. Ramadan is viewed as the holiest month of the year for the Muslim community. It is commended as the month Prophet Muhammad received the holy book for Muslims from God - which is known as the Quran. During Ramadan, Muslims around the world will fast from dawn till sunset while refraining from indulging in sexual acts and wrong deeds or thoughts. Muslims are also encouraged to do good and cultivate good habits.
As per tradition, this sacred occasion encourages social gatherings, but considering the recent events, it becomes impractical.
The coronavirus has altered the notion of festivity. In spite of these new limitations, there are still a lot of chances to reach out to others. Regardless of the tough situation today, we will prevail. Celebrating Ramadan during this tough period will hopefully offer us the chance to unlearn and relearn, and to develop as a focused individual prepared to confront the real challenges of a new tomorrow. To do so will require persistence, compromises, assurance and above all, faith in ourselves and our own family to manage the approaching holy month during this crisis.
Here, we have compiled a list of what your Ramadan may look like this year!

1. Zoom: An Online Savior
Image Credit: Gabriel Benois on Unsplash
Despite the outbreak of the pandemic, it doesn't mean that we can't stay connected and close to our faith, beliefs and loved ones during this blessed month. While many are encouraged to stay at home as much as possible during this period, Muslims across the world can still carry out their daily prayers as well as Tarawih with their family members within the confines of their homes.
Additionally, one can still connect with other family members or friends who are not living in the same residence, through video calls using platforms like Zoom during this Ramadan period. Zoom is an audio and video conferencing mechanism that permits up to 1,000 members to join the call at the same time.
Several activities can be carried out this Ramadan via Zoom! You can attend online religious classes, tune in to Islam related podcasts and even learn to recite the Quran through Zoom!
Large religious gatherings at all holy places of worship in numerous countries around the world have been told to postpone these activities as a measure to curb the spread of the virus.
The Religious Affairs Ministry in Indonesia which is the world's greatest Muslim dominating country of 270 million individuals, has released a detailed memo consisting of guidelines for Ramadan this year, which talks about constraining social gatherings due to the ongoing situation. Muslims need not leave their homes to pay their zakat, officials will visit the individuals at their homes to collect the dues.
The entire Muslim community has been encouraged to perform Tarawih with their family at home. These limitations have not prevented Muslims from looking for inventive approaches to pray with their loved ones amidst this crisis. During this period, one should utilize innovation and the use of technology during this holy month of Ramadan in these difficult times.
2. Ramadan Bazaars Hit The Web!
Image Credit: Jordan Ling on Unsplash
As Ramadan draws near, what the vast majority will anticipate is the delicious Ramadan delicacies offered at the ideal hustle and bustle of Ramadan bazaars. As a substitute to the normal street bazaars, the vendors of these bazaars will take it to the Internet this year due to the cancellation of the yearly Ramadan bazaar to eliminate the spread of the pandemic.
For example in Malaysia, Siti Nur Hanani Sulong has further supported the vendors by making a few Facebook pages for the vendors to join and distribute their menus on this virtual stage. Some of them are:
Bazar Ramadhan Bandar Universiti Seri Iskandar
Bazar Ramadhan SIDEC SIBC Seri Iskandar
Bazar Ramadhan Tronoh
Bazar Ramadhan Titi Gantung
Bazar Ramadhan Kampung Gajah
Bazar Ramadhan Batu Gajah
Bazar Ramadhan Manjung.
Merchants will first advertise their products on these groups. Customers can then visit these pages to look at the wide variety of items sold. The customers can then notify the relevant vendor about which items they wish to purchase via WhatsApp and the relevant orders will then be delivered to the customer.
The online bazaar will eradicate human traffic being caused at one spot. This will likewise offer the chance to entrepreneurs who usually do exchanges at bazaars, the chance to go online to sell their goods and items to generate income.
In the interim, relevant parties will register and enroll the suppliers via other delivering means, for example, Grab Food and Foodpanda.
3. Self-improvement Activities This Ramadan
Image Credit: Jonathan Borba on Unsplash
Below are a couple of self-improvement activities which you can dive into while under quarantine this Ramadan 2020:
Stay in contact with friends and family
Stay in touch and stay updated virtually with your loved ones this Ramadan. If you have an elderly family member or neighbours living close to you, try to look out for them by calling them constantly. It will help them feel relaxed and allow them to feel loved and nurtured during these troubling times. You never know when they would require support but are too shy to ask for it!
Relax through means of meditation and prayers
The advantages of committing time to reflecting upon yourself through meditation and praying are various. To genuinely sit idle yet think or implore can appear to be difficult to fit during a hustling and bustling morning while managing your work life and family life. Presently, with not having to go to work and recently having additional time for yourself, you now have the freedom to adjust your daily routine to fit in some `me` time.
At the initial stage you don't have to go all out or spend hours meditating. You can start small by allocating 10 minutes all to yourself and try not to look at your mobile phones or check your social media. Once you get accustomed to this lifestyle you can increase your daily quota. Whatever suits you best!
Get into another leisure activity
Now that you have extra time on your hands this Ramadan, dive into web-based classes; practice and harness skills that you would never usually take on during an ordinary day, or even learn a new language! Gain some additional skills that would value-add to your current profession, or simply one that you've been dying to try!
Exercise and remain fit this Ramadan
Exercising will no doubt keep you in shape and refrain from making you feel lethargic and lazy while at home. The gym is not the only means where you can work out those muscles. Thanks to the Internet, you can now use social media sites like YouTube or Facebook to check out exercise-related workout videos or even join an online workout class.

4. Whip Up Scrumptious Meal With Your Loved Ones
Image Credit: Becca Tapert on Unsplash
Numerous individuals are starting to find solace in cooking during this coronavirus pandemic. They are likewise utilizing it as an inventive outlet, sharing their cooking outcomes via social networking media and interacting with others online during this social distancing period. You can experiment and teach your family how to cook different sorts of recipes for sahoor and iftar this Ramadan!
While cooking together, also attempt to make it a point to eat together as well. As families remain at home to curb the spread of COVID-19, this is a perfect opportunity to inculcate new good habits into your children. Having iftar or sahoor together as a family can be a great first step to tighten bonds between families.

5. Quran-time During This Quarantine
Image Credit: Masjid Pogung Dalangan on Unsplash
A large number of us have since a long time ago delayed the learning, reciting or understanding the Quran because of some interruption or the other. We may find ourselves too overwhelmed with work in the past that we may not have dedicated some time to learning and understanding the Quran. We may find that every other aspects of our life has developed and prospered aside from the rapport with the Quran. Now with our general life and day to day activities coming to a halt during self-quarantine, now is the time to get back on track with the recital of the Holy Quran. We now can set aside time to recite, learn and understand the Quran during this upcoming month of Ramadan! We believe that this year's Ramadan will be filled with self-development with most of us taking some time to learn and understand the Quran.
6. A Solemn Eid? No way!
Image Credit: rizky yogatama on Unsplash
Eid, which marks the end of Ramadan, will be considerably different because of the ongoing pandemic in comparison to other celebrations carried out in the previous years. In any case, it is dependent upon you to guarantee that the state of mind doesn't bring about a solemn one this Eid! You can in any case keep up the exuberance and the joy from your home! You can figure out how to feel merry with the involvement of your loved ones. You can call up your folks, call up your friends and family and celebrate Eid virtually. You can do so through online means like having a Zoom video call with your family while feasting on your Eid delights.
Celebrating any occasion during this time will be different as to how it would have been carried out previously and yet, it can still be exceptionally celebratory in its own distinctive manner. Who says you can't have a great Eid celebration amidst this pandemic? It's all up to you to plan.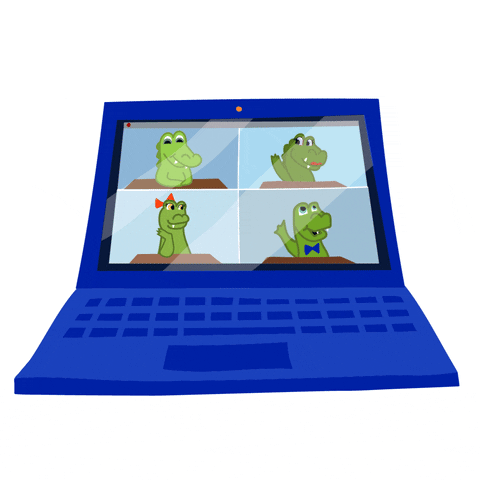 via GIPHY

Resilience and commitment to manage this crisis will be required during the month of Ramadan. As this pandemic keeps on unfurling, new difficulties are being presented each day, affecting the lives of each individual, convincing us to think of better approaches to adapt and move beyond this pandemic. While there is a feeling of gloom all through the world, we can try our best to remain positive and strong by supporting one another, and staying connected with our families during the month of Ramadan.
We wish you and your family good health and a very blessed Ramadan 2020!