This year's Ramadan is very much different from previous ones where you could go out to break your fast with family. Fret not, when you run out of ideas on what to cook, instead of going out, you could stay in and order from these 12 food places or you could take a walk to get takeaways from some of them. Please be reminded to go out to buy food alone and not as a family. This is to protect yourself and your loved ones. Most importantly, wear a mask.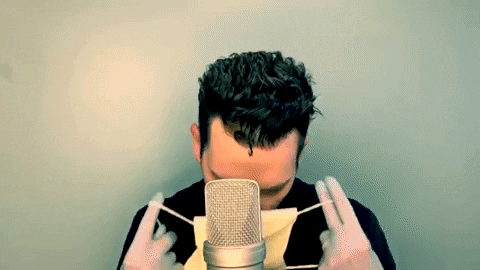 1. On & On Diners Pte Ltd
Image Credit: On & On Diners on Facebook
On & On Diners is a halal-certified caterer that puts an emphasis on quality ingredients coupled with traditional local recipes. For local cuisine lovers, this caterer definitely has what you need. For Iftar, there are so many mini buffet menus with a minimum of 5 pax or 10 pax orders. For a small family of about 5 people, we recommend the 'Zi Char' mini buffet which is at a very affordable price of $68! In this buffet menu, you could choose rice or noodles, vegetables, poultry, fish, 2 side dishes and dessert (Wow, 7 courses for just $68!).
Other minimum 5 pax mini buffet menus:
Iftar Menu (8 Courses: Rice/Noodles, Vegetables, Poultry, Chicken, Fish, 2 side dishes & Dessert for $88 for 5 pax)
Chicken Rice Mini Buffet (7 Courses: Fragrant Chicken Rice, Tofu, Chicken, Fish, 2 side dishes & Dessert for $68 for 5 pax)
Malay Style Mini Buffet (7 Courses: Rice, Vegetables, Heritage, Fish, Seafood, 1 side dish & Dessert for $68 for 5 pax)
Indian Style Mini Buffet (7 Courses: Rice (Dum Briyani!!!!), Vegetables, Poultry, Fish, 2 side dishes & Dessert for $68 for 5 pax)
Thai Style Mini Buffet (7 Courses: Tom Yum Goong, Rice, Vegetables, Poultry, Fish & 2 side dishes for $68 for 5 pax)
If your family size is bigger and you can meet the minimum 10 pax order, you have a larger variety of mini buffet menus to choose from. However, be sure to order just the right amount of food as Ramadaan is not a month of feasting and indulgence.
Click here to order now!
**Do take note that the above-mentioned prices are not inclusive of GST.
2. Doulath Catering Services
Image Credit: Doulath Catering Services on Facebook
Doulath Catering Services sets out to provide the finest quality of services for valued customers. This Ramadan, Doulath is providing Iftar menu with prices below:
4 pax $38 Nett
6 pax $54 Nett
10 pax $85 Nett
This Ramadan delivery menu comprises of:
Briyani Rice
Beef Briyani
Dalcha (vegetables and gravy)
Chicken Masak Merah (similar to sambal/chili gravy)
Pineapple Paceri (pickled pineapples. For us, this is a great complement to Briyani Rice!)
Complimentary Dessert
Do note that their delivery slots are between Fridays to Sundays and between 5pm to 6.30pm.
To order, simply click here, for their online order form.

3. Hjh Maimunah
Image Credit: Hjh Maimunah on Facebook
Who does not love Hjh Maimunah's food? Just thinking about it makes our mouths water (Stop! It is Ramadhan so do not let your mouth water as it could nullify your fast). The best part is, Hjh Maimunah now does an islandwide delivery (insert internal scream sound effect!). To get them to deliver to you, you need to make a minimum order of $30. With such a minimum order price, you could enjoy a combo meal for 2 pax.
Combo meal for 2 pax for the price of $30 menus:
Combo Set A
Steamed White Rice
Ayam Lemak Cili Padi
Stir-Fried Vegetable
Begedel
Sambal Sotong
Lime Cordial - 1 bottle
Syrup Selasih Cordial - 1 bottle
Bubur Pengat Pisang - 1 pax (our personal favourite from Hjh Maimunah)
Bubur Kacang Hijau - 1 pax
Combo Set B
Steamed White Rice
Beef Rendang
Sambal Goreng Jawa
Egg Belado
Sambal Prawn
Lime Cordial - 1 bottle
Syrup Selasih Cordial - 1 bottle
Jonkong (an interesting traditional Malay kueh that looks harmless but when you eat it, you just cannot stop)
Combo Set C
Steamed White Rice
Asam Pedas Stingray
Sambal Goreng Pengantin
Kentang Belado
Stir-Fried Vegetable
Lime Cordial - 1 bottle
Syrup Selasih Cordial - 1 bottle
Mixed Kueh - 4 pieces
For bigger families, you could choose set meals where you are given the choice to choose a variety of dishes such as rendang, lemak cili padi, asam pedas, black pepper and so much more! You could also choose from combo meals to set meals to appetizers, staples, noodles, desserts and many more.
Simply click here, to check out their delivery menu.

4. Rumah Makan Minang
Image Credit: Rumah Makan Minang on Facebook
Similarly, Rumah Makan Minang also has a variety of dishes to choose from. Our top recommendation is definitely the Indonesian Tahu Telur which complements the other dishes and the hot rice so well.
Image Credit: Rumah Makan Minang on Facebook
As of now, their Ramadan delivery is fully booked. However, you could still go to their website here, and click on "order now" for their delivery menu. Be sure to note the different prices of delivery charges according to the amount of food you order.

5. Deanna's Kitchen
Image Credit: Deanna's Kitchen
When you crave for some hot soupy food to soothe that parched throat, Deanna's Kitchen is the place to buy food from. Their incredible menu offers tasty noodles soup with awesome seafood to choose from. Our favourite is the Big Prawn Mee that would tease your taste buds as the hot chili is complemented so well with the sweetness from the fresh prawns.
Price range: $7 - $11 for individual bowls.
If you are looking for family-sized meals here, you could go for the seafood platter ($39.50 or $58.50 if you add an extra lobster) or the seafood bonanza ($35.50). Simply click here to order.

6. Pu3 Restaurant
Image Credit: Pu3 Restaurant on Facebook
Pu3 Restaurant offers a wonderful selection of Nasi Ambeng. While your family is gathered around the Nasi Ambeng platter, they not only eat delicious food but they would also learn the meaning of sharing is caring. It is a beautiful feeling to sit around a 'dulang' or platter and eat with the people closest to your heart.
Price range for platter for 2 pax: $28 - $36
Price range for platter for 4 pax: $50 - $60
If you want to do some social-distancing as you worry for your loved ones' health, you could order bento sets instead.
Price range for bento sets: $9 - $10
Pu3 restaurant delivers islandwide with a flat fee of $20. If you prefer to do a self-collection, you could do so but make sure that you have made an arrangement prior to the collection. Also, the restaurant requires 3 hours lead time to prepare all delivery orders.
To order, click here.

7. Maki-San
Image Credit: Makisan on Facebook
Maki-San offers platters for 4 or more pax at affordable prices between $55 - $120. During this Ramadan, it is good to eat them good sushi as they are not only filling but healthy too! The sushi at Maki-San has just the right amount of rice, vegetables/salads and choice of meat to fill your bellies and also not make you feel too bloated (so that you could do Taraweeh with ease).
To order, just go to GrabFood and look for the Maki-San branch nearest to you.

8. Simply Wrapps
Image Credit: Simply Wrapps on Facebook
Another filling and healthy option would be ordering from Simply Wrapps (GrabFood app). This restaurant is a suitable option for those who love to customise your food orders. The wraps, quesadilla and burrito has a variety option from Mexican to Indian style cooking. On top of that, you could order the bowls (Grain, Soba and Keto) so that you could watch your weight and be in the healthier range this Ramadan. If you want to share your food with your family members, we definitely recommend ordering burritos which comes in a pretty awesome size (could be shared among 2 pax).

9. Yassin Kampung
Image Credit: Yassin Kampung
When you need to have a scrumptious meal with your family, be sure to check out to Yassin Kampung. Yassin Kampung offers a buffet spread, combo meals and even Tingkat meals (10 days meals sent to doorstep). There are also ala carte meals and we would definitely recommend the Ayam Penyet with rice (delicious!).
Price range for combo meals:
2 - 3 pax $38
4 - 5 pax $68
6 - 7 pax $128
7 - 8 pax $158

You can place your orders here.

10. Jollibee
Why not stock up on your protein this Ramadan with Jollibee's mind blowing chicken? We recommend buying the bucket meals to share with your family. Price range for the bucket meals are between $18 - $35. You could order Jollibee from the foodpanda app.

11. The Shepherd's Pie
Image Credit: The Shepherd's Pie on Facebook
Calling all meat and veggie lovers, The Shepherd's Pie offers all kinds of pie platters to suit you and your family. If you're craving for some shepherd's pie, why not order them for iftar? All their platters could serve 4 - 6 pax.
Varieties of platters:
Lamb Special ($48)
Teriyaki Chicken ($42)
Rendang Beef - Spicy (awoo) ($42)
Classic Chicken ($39)
Black Pepper Beef (this is our personal favourite) ($39)
Black Pepper Chicken ($39)
Veggie Lovers (if you do not feel like meat-ing during the circuit breaker) ($39)
Classic Beef ($39)
**Free delivery if you spend more than $70
To order, click here or go to GrabFood.

12. Citrus by the Pool
Image Credit: Citrus By The Pool on Facebook
Why not try something new and refreshing? Order from Citrus by the Pool which offers islandwide delivery (delivery charges subjected to the area of delivery). Be sure to order their bundle deals for 2 - 6 pax.

Prices for bundle deals:
BFF Bundle Deal (For 2 pax): $32
Squad Bundle Deal (For 4 pax): $60.90
Family Bundle Deal (For 6 pax): $89.80
To order, simply go to the GrabFood app and look for the restaurant under those offering islandwide delivery (bless them).
There you have it, 12 eateries with delivery or takeaways for your iftar with your family! This way you'll never run out of ideas of what to eat for iftar. That's it from us, have a great Ramadan! Stay home and stay safe.