The
Great Singapore Sale
, also known as GSS, is a massive shopping event that occurs annually. It is organized by the Singapore Retailers Association along with many malls, stores, and brands.
This year's Great Singapore Sale 2017 is happening from June 9, 2017 – August 13, 2017.
Businesses offer amazing promotions and offers during the Great Singapore Sale on all kinds of items from clothing and jewelry to electronics, hotel rooms, restaurant, and so much more. So, make sure to make the most of it and do not miss out on one of Singapore's biggest sales!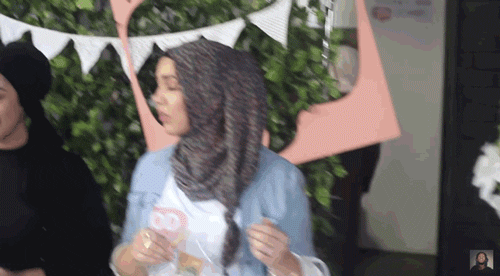 You can find the complete list of all the sellers offering shopping discounts for GSS 2017 at the official website (www.greatsingaporesale.com.sg). But for now, here's a breakdown of some of the places where you can find the best GSS 2017 promotions and discounts.
Areas, Streets & Malls - Favorite Shopping Spots in Singapore
1) Orchard Road
Orchard Road is the entertainment and shopping center of Singapore, filled with many upmarket and local stores selling all kinds of items. Orchard road is home to many internationally-famous and local brands like Sephora, COS (Collection of Style), Epicenter, Gucci, Emperor Armani, etc. And most, if not all, of them offer amazing GSS 2017 promotions and discounts! Shop a whole a range of fashion items including clothing, bags, make up and many more!
2) Bugis Street
Location: New Bugis St, Singapore 188868, Singapore.
Bugis Street is another famous shopping district in Singapore, and a great place to find amazing promotions and offers during Great Singapore Sale. The streets are filled with colorful shops and window displays of unique products that give you great value for money. Tip: Don't be afraid to bargain while shopping at Bugis Street! If you fear crowds, you can head over to Bugis Junction or Bugis+ which are located very closeby. There you can find popular brands such as Uniqlo and Sephora.
3) Paragon Mall
Location: 290, Orchard Road, Singapore 238859.
Contact: +65 67385535
Situated in the heart of Orchard Street,
Paragon Mall
is one of the must-visit malls and stores during GSS. You can find many of the international brands offering luxury and high-end products. Paragon Mall gives you the all-round experience of fashion, sports and lifestyle shops, kids' stores, restaurants and cafes. Considering the products here are usually on the pricier side, what better time to visit than during one of Singapore's greatest sales?
4) Chinatown
This is Singapore's own corner of Chinese Heritage that has been preserved over all this time. And of course, it is also full of hawkers, street vendors and shops selling all kinds of things from fashion items to homeware. Shop, bargain, eat, drink, and live it up in Chinatown during GSS 2017.
5) Little India
As Singapore's very own piece of India, this is the place to go to find anything and everything from India including clothes (
sarees
,
salwars
, etc.), jewelry, home décor, and so much more. Bring home a thing or two, as souvenirs for friends and family!
6) Kampong Glam
A truly 'glam' place, Kampong Glam is rich in history and culture of the Malay community in Singapore. And of course, let's not forget the endless shopping opportunities at the shophouses and dining opportunities from coffeeshops to cafes. Don't miss a visit to Kampong Glam!
7) Sentosa
Location: Sentosa Island
Contact: +65 6736 8672
Website: http://sentosa.com/
Sentosa is one of Singapore's top tourist destinations; an island resort that is a unique hybrid of a resort, theme park, shopping mall, and so much more. Among the many shops in the resort, you are bound to find attractive offers and promotions that will truly excite you!
8) VivoCity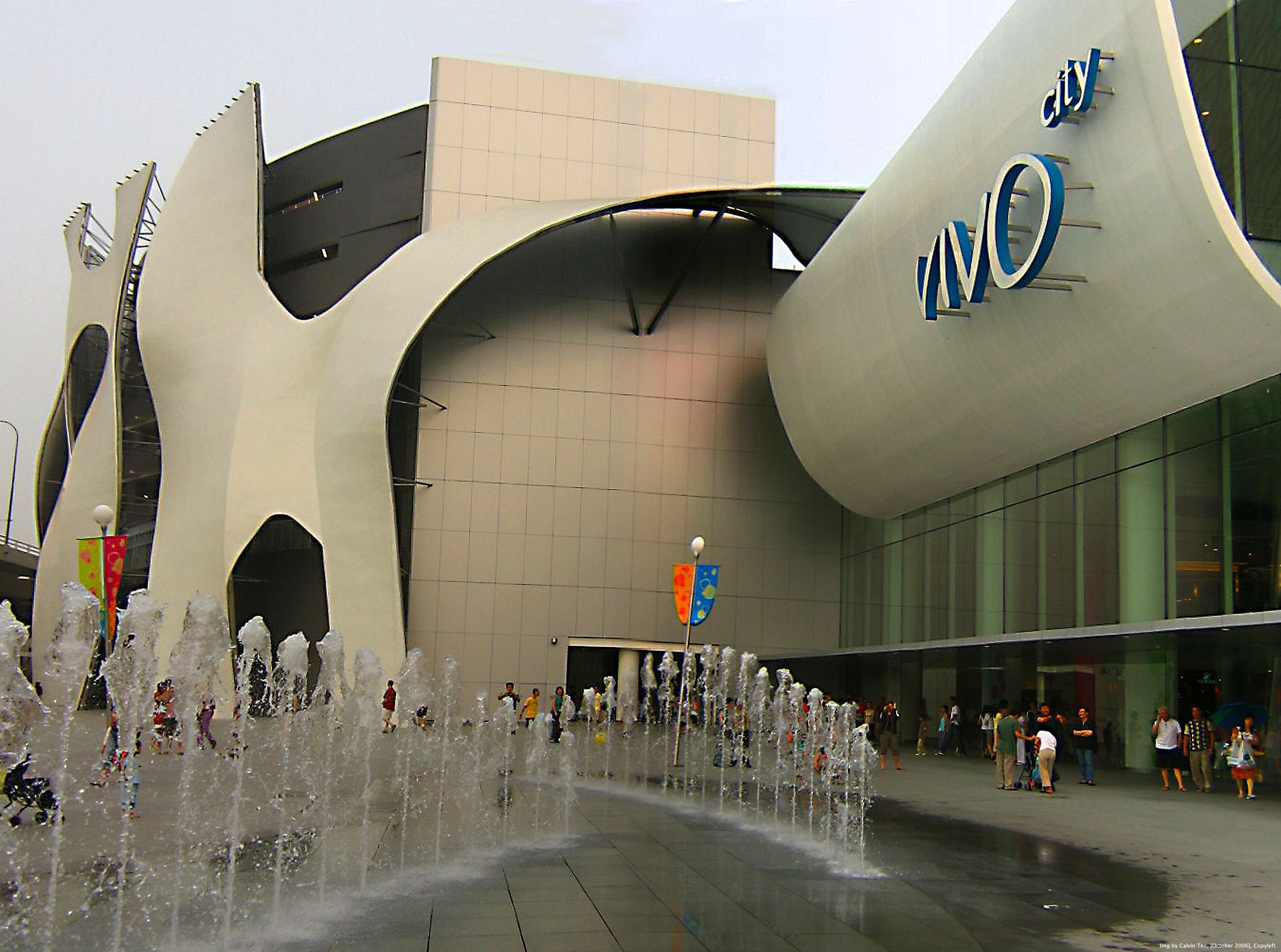 Location: 1 Harbourfront Walk, Singapore 098585.
Contact: +65 6377 6860
Located near Sentosa,
VivoCity
is one of Singapore's largest and most vibrant shopping malls. It is also one of the must-visit malls and stores during GSS as it offers one of the best lifestyle, shopping, and dining experiences in the island. Many stores offer great promotions and discounts during the Great Singapore Sale, so head over here to enjoy the amazing offers!
Stores & Brands Participating in GSS 2017
1) H&M
Location (Main Store): Ion Orchard, Grange Road Orchard Building, Singapore 239693.
Contact: +65 6235 1459
H&M
is a world-famous clothing and accessories brand all around the world. Had an eye on a $100 dress you saw in H&M, but had to walk away because of the price tag? Now you have a chance to get it - take advantage of H&M's GSS shopping discounts of up to 50% off on selected items for men, women and kids.
2) Mothercare
Location (Flagship Store): 1 Maritime Square #03-05 S(099253).
Contact: 6513 3243
Moms, it's time to celebrate!
Mothercare
, one of the most famous brands worldwide for all things baby and mother care, is also bringing amazing discounts and promotions to Singapore's greatest sale. You can buy pretty much anything you would need for you baby from cots, strollers, and carriers, to kids' fashion and more, at a much discounted price!
3) EpiCentre
Picture Credit - www.sg.asia-city.com
Location (Main Store): 501 Orchard Road, Wheelock Place #02-21/22, Singapore 238880.
Contact: +65 6601 9100
EpiCentre
was the first Apple Premium Reseller (APR) in Singapore, and has been steadily working towards its goal of "enriching lives through providing a digital lifestyle" since the beginning. For all you electronic lovers, hey are offering GSS 2017 promotions and discounts up to 70%, and you can shop online on their website as well. Get a brand new cover for your iPhone, or have your hands on the new, fancy MacBook!
4) Sephora
Location (Flagship Store): 60B Orchard Road, Atrium, at Plaza Singapura #01-56/57 S(238891).
Contact: (65) 6238 6690
For all you make up lovers out there, it's the best time to stock up on your make up supplies! You can find a wide range of products at the world-famous beauty products store - Sephora - including perfumes, skincare, makeup, fragrance, body and hair care. The Singapore
Sephora website
is also a great place to do some online shopping during GSS 2017. Sephora is offering discounts up to 50% off for the GSS, so get your hands on those beauties before time runs out!
5) Metro
Picture Credit - www.paragon.com.sg

Location: 176 Orchard Road, #01-14, The Centrepoint, Singapore 238843.
Contact: +65 6788 3322
Metro
is another must-visit store during GSS 2017 to get the best deals during the entire month. This large department store is offering so many different kinds of things like clothes, accessories, household essentials, beauty products, shoes, bags, and more much more all under one roof and with prices slashed up to 70%! Anyone - and we mean
anyone
- can find something you need at Metro! You can also visit their website to do some online shopping during GSS.
6) Zalora
Contact: +65 3157 5555
Zalora
is one of the fastest-growing online fashion retailers in Asia. They are offering awesome discounts and shopping discounts during GSS 2017 on a mix of local and international brands for menswear and womenswear.
7) Goodwood Park Hotel
Location: 22 Scotts Road, Singapore 228221.
Contact: +65 6737 7411
One of Singapore's best hotels is also participating in Singapore's greatest sale!
Goodwood Park Hotel
is a five-star distinguished heritage hotel that has a unique and historic design. Take advantage of their amazing promotions and offers during Great Singapore Sale and enjoy a stay at their 5-star accommodations or enjoy amazing food at their renowned restaurants.
Bonus:
1) Raffles and Lottery Draws


Picture Credit - www.bq.sg/mall/singapore-zalora/
Not only do you get amazing promotions and offers during Great Singapore Sale, you also get to be part of many raffles and lottery draws that give you a chance to win amazing gifts and prizes.
2) Credit Card Promotions During GSS
UnionPay is the official credit card member for the Great Singapore Sale. So, if you have a UnionPay credit card, get ready to be showered with amazing deals and promotions (lucky you!). If you don't, there's still time to get one, so hurry!
Citibank card members are offered discounts up to 70% off popular fashion labels, and other items like beauty products, dining, jewelry, travel and leisure, and more.
UOB credit and debit card members can enjoy deals up to 70% off on many famous clothing brands. Some deals even come with free gifts.
3) GoSpree Mobile App
Picture Credit - www.greatsingaporesale.com

The official app for GSS 2017 is GoSpree. You can find all the shopping discounts and credit card promotions during GSS 2017 through it. You can also find a lot of incredible deals like buy-1-get-2-free exclusively through the app!
So what are you waiting for? Shop till you drop during the Great Singapore Sale 2017!