UPDATE: According to one of our users, Kilang Bateri has officially closed down late 2018.
Located at Jalan Tampoi in Bandar Baru Uda, Kilang Bateri is known for its vintage exterior and hipster cafes. The place was once an old battery factory which has now been converted into a container-style shopping district. HalalTrip has listed below a few places - Halal restaurants and spots - that you need to check out!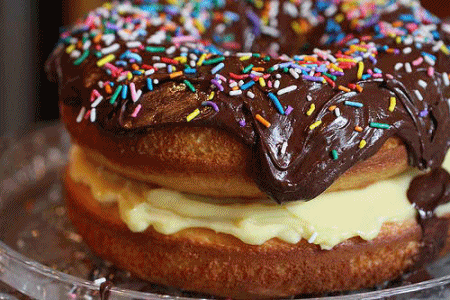 1) Kopiz
Kopiz serves a wide range of Halal food and drinks. Popular meals here include the Lamb Stew, Sotong King, Ayam Goreng and Fun Sausage. Also choose from an assortment of hot, iced and blended coffees and teas!
Address: Taman Abad, 80300 Johor Bahru, Johor, Malaysia
2) Factory Kitchen
Factory Kitchen is a warm and cozy place that serves up some great Halal dishes - generous portions while low on price. The Western King Platter is a must-try!
Business Hours: 6:00 PM - 12:00 AM
Halal Assurance: Halal assurance by restaurant staff
3) Cooper & Clubman Cafe
Another unique-themed cafe with great Halal food! Be sure to check out their special menus and frequent promotions for an even more special dining experience here.
Business Hours: 5:00 PM -01:00 AM
Halal Assurance: Halal-certified food and beverage suppliers
4) i-Shell Out
A trendy Halal cafe - famed for its seafood. Dishes are prepared right before you and will be served on a plastic sheet covering your table. Ridiculously affordable and is well-worth a visit.
Business Hours: 5.00 PM - 12.00 PM
5) Krabi Pancake Seaside & Coconut Shake
This place is popular amongst tourists and travelers for its Thai-style savory pancakes - common in Krabi (a Thai town). Also try the coconut shakes - an ice-blended drink that contains a mixture of fresh coconut, coconut water, ice and topped with ice-cream.
Business Hours: 4:00 PM - 12:15 AM
6) Cupchai
This laid-back, self-service container cafe boasts the best kacang phool around, on top of an extensive menu from Malay food to Western. They also have a second branch at Jalan Padi Emas.
Business Hours: 3:00 PM to 12:00 PM
Halal Assurance: Muslim-owned establishment
7) Raja Nasi Kukus
Nasi Kukus means steamed rice and Raja means king. This spot is known for its fragrant steamed white rice with Ayam Rempah.
Business Hours: 5:00 PM - 12:00 AM
8) Kapten Charcoal Barbeque
This popular Halal BBQ & steamboat buffet restaurant attracts diners from all over. Its buffet spread has incredible variety and is extremely easy on the wallet.
Business Hours: 4.00 PM – 12:00 AM
9) Pantry by Pots - Kilang Bateri
Pantry by Pots specializes in pizza. Other than the usual selections…. Pizza for breakfast? Yes, topped with eggs, sausages and of course.. Cheese, Breakfast Pizza is something interesting for you to try.
Business Hours: Call in to Pantry by Pots
10) Mentol
Another great Halal place to head to! Their paddle pop puddings are a must-try, as well as their drinks that are served in lightbulb-shaped cups.
11) I Som Tam Pop Pop
Head here to try authentic Thai dishes. Try ordering the Som Tam (green papaya salad) and watch it being prepared it in a pestle and mortar!
12) Fulltank
Fulltank certainly gives off the 'biker' vibes, but they're also pretty much laid back. They serve up Western food with a chill ambience.
Business Hours: 6pm to 2am closing last order 1am
Halal Assurance: Muslim-owned establishment