No special occasion is complete without a cake. There's just something about the sweet taste of cakes that compliments a special occasion. Be it a birthday celebration, a graduation party, a simple gathering, or even the upcoming Father's Day celebration, a cake would be perfect to commemorate these occasions. But then again, you never really need a special occasion to buy a cake right? I don't know about you but the sweet and delicious taste of cakes is enough to make my day! Even if you feel like eating cake on any normal day, you definitely could with these 10 best bakeries that offer halal cakes for delivery in Singapore!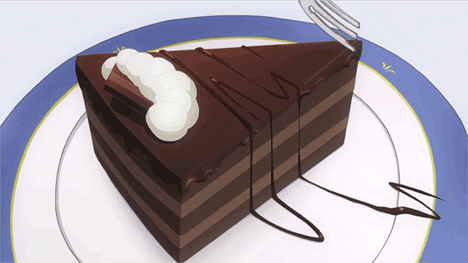 1. Swensen's
Image Credit: Swensen's
Recently, we tried out Swensen's Cake Delivery for a beloved family member's birthday. Despite the circuit breaker, we managed to have a family-only mini celebration and we were so glad to have gotten a birthday cake from Swensen's!
Here is a picture of the birthday cake for you to ogle:
We definitely recommend getting birthday cakes from Swensen's as their birthday cakes are made from ice cream (OMG!). On top of that, they have beautiful designs such as Marvel characters, Spiderman, Star Wars and even classic designs. Swensen's also provides quality packaging (dry ice etc) and customisation like choosing cake flavours and writing birthday messages to your liking. Click here to look at the different cake flavours and designs available.
For the birthday person who does not fancy ice cream cakes, you could choose to buy them a local-flavoured cake, like Kueh Lapis (layered cake). You're definitely spoiled for choice!
Website | Facebook | Instagram

2. Butter Studio
Image Credit: Butter Studio
Fathers' Day is coming real soon. Butter Studio has an array of Fathers' Day cake selections which look really yummy! If you are planning to celebrate Fathers' Day at home with your family, why not order a cake from Butter Studio? Even better when the cake is a customised cake to make the special occasion even more special!
Butter Studio is a great place to order cakes as their cakes are handmade and you could definitely taste the baker's love from the quality of the cakes. Butter Studio offers a plethora of flavors, namely, chocolate, caramel, raspberry praline and so many more.
Image Credit: Butter Studio on Facebook
On top of that, their cakes have such lovely designs like a unicorn (our personal favourite), superheroes, Netflix (how cool is that?) and many others. The cool thing about Butter Studio is that you could order tall cakes (taller than the usual cake). These tall cakes do not just look beautiful; they are tasty and worth the money as you could share the goodness with your loved ones.

Website | Facebook | Instagram


3. Modern Warung
Image Credit: Modern Warung on Instagram
Modern Warung is a home-based cake shop that is Muslim-owned. They specialise in Burnt Cheesecakes which is definitely the cake flavour of the year as the cheesecake is gooey and the flavours would just burst in your mouth (awesome!). Some of their flavours include Lotus Biscuit (Cookie Butter Cheesecake), Cheesecake and chocolate. Be sure to place orders in advance as they have a maximum order quota per week.

Visit their Instagram page for more information. To place your orders, click here!

4. Julie Bakes
Image Credit: Julie Bakes on Facebook
For the Ondeh-Ondeh cake lovers like us, Julie Bakes is a must-try! We definitely think that Julie Bakes' Ondeh-Ondeh cake is the best in Singapore. The cake is not just airy, it is also decadent (wonderful mix). Upon eating the Ondeh-Ondeh cake, you would most probably stop doing anything else but eat and enjoy it. Additionally, Julie Bakes pride themselves as bakers who bake signature traditional cakes.

Julie Bakes also offer other flavours like:
Durian Cake
Chendol Cake
Badak Berendam
Chocolate
and many more

Simply drop them a Whatsapp at 9647 9027 for orders. They are offering a 10% discount on all cake orders right now so do not miss this chance to tease your taste buds.


5. Cat & the Fiddle Singapore
Image Credit: Cat & the Fiddle on Facebook
Cat & the Fiddle Singapore specialises in cheesecakes offering 17 gourmet flavours. As of 10 November 2019, Cat & the Fiddle has been certified Halal by Majlis Ugama Islam Singapore (MUIS). For cat lovers like us, you would be pleased to know that Cat & the Fiddle gives back to society like the Cat Welfare Society. On top of that, Cat & the Fiddle also gives back to children in need through The Children's Aid Society as well as those who are differently enabled through SPD and The Purple Parade.
Image Credit: Cat & the Fiddle on Facebook
Cat & the Fiddle allows for customisation of cheesecake flavours for up to 10 flavours in one box. This allows you to continuously be teased by the different tastes on your taste buds.
If you were to join the membership over at Cat & the Fiddle, you could enjoy a 7% discount.
Website | Facebook | Instagram

6. Swee Heng 1989 Classic
Image Credit: Swee Heng 1989 Classic
Swee Heng 1989 Classic is a name not alien to Singapore as they have been around for a long time and has been a hot favorite amongst Singaporeans for as long as we could remember. Swee Heng offers tasty and fine cakes that are quaint and delicious. They never disappoint regardless of the flavour of the cake. So order just any of the delicious cakes here! You will surely come back for more.
Some flavours that they offer include:
Original New York Cheese
Classic Mango
Tiramisu
Lots of others too


7. Prima Deli
Image Credit: Prima Deli
If the question "Is Prima Deli Halal certified" bugging you, fret not as Prima Deli is a prominent halal cake shop in Singapore. Honestly, Prima Deli has the best known crispy yet soft waffles. However, in this article, we are not discussing their awesome waffles (unfortunately) but something a little more interesting...their mouth-watering cakes!
Prima Deli offers loads of flavors such as:
Fruit cakes
Chocolate cakes
Special treats
And many more!
Image Credit: Prima Deli on Facebook
Prima Deli definitely offers quality cakes at affordable prices. So it is a good place to get larger and more affordable cakes to share with your loved ones at home. Prima Deli also offers premium collections such as rainbow cakes and so on. If you are looking for a Prima Deli customized cake, no customization is allowed for cakes under 1kg.
Website | Facebook | Instagram

8. SPATULA
Image Credit: SPATULA
Image Credit: Fathers' Day Cupcake Gift Box by SPATULA
If you have not heard of SPATULA, it could only mean that they are underrated despite their high quality, beautiful and delicious cakes. We would definitely recommend SPATULA for special occasions as their pretty cakes are priced at very affordable prices.
With the upcoming Fathers' Day celebration, SPATULA is offering cupcakes in a box at an affordable price of $25. You could thank your father in such a simple and tasty manner by buying him this gift box consisting of flavors such as:
2 x Double Nutella Rocher
1 x Chocolate Chip Cookie Dough (our personal favourite)
1 x Pandan Gula Melaka Coconut
2 x Dark Chocolate Fudge
Due to the current COVID-19 situation and the government's regulations that prevent larger celebrations and gatherings, SPATULA opens up weekly weekend bake sales consisting of special handmade curated items for your safe and comfortable enjoyment at home, from now till July. So be sure to check them out and order early to avoid disappointment.

9. Riz Delights
Image Credit: Riz Delights on Facebook
Riz Delights started out as a small business. But they have found a way to share their delicious bakes with cake lovers. They pride themselves in using quality ingredients and creating unique cake designs, especially when it comes to memorable events such as weddings.
Additionally, what we found unique about Riz Delights is that they sell cakes in a jar! So if you are in the mood for cake but cannot afford to finish a bigger cake, why not just go for the bite-sized cake jars?
Their cake in a jar flavors consist of:
Red Velvet (our personal favorite)
Chocolate Indulgence
Caramel
Mango
Ondeh-Ondeh
Oreo
Strawberry Shortcake
Website | Facebook | Instagram

10. Sooperlicious Cakes
Image Credit: Sooperlicious Cakes
Last but not least, we would like to mention Sooperlicious Cakes which is definitely a must-try as they are able to customize just about any cake design according to your preference! They are willing to take on any of your creative and adventurous ideas and turn them into a reality (in the form of cake). They believe that delicious, fabulous customized cakes should be affordable. Therefore, Sooperlicious cakes are for everyone with any budget!
Website | Facebook | Instagram
We hope that with this article, you would have a better idea of where to get the great-looking and even better-tasting cakes for your special occasions or daily satisfying-your-cake-cravings day. Perhaps for this upcoming Father's Day celebration, you could order a cake from one of these Halal Bakeries to celebrate the special occasion. On top of that, we hope that while you enjoy delicious cakes, you also do it responsibly by not having large gatherings and still observing safe distancing measures. So eat cake at home and most importantly, stay safe!