[Edited as of 3 September 2020]
2020 has been a difficult year with the presence of COVID-19 which not only affects health but also livelihoods. Some of our readers may be working from home or on Stay-Home Notice (SHN) or Leave of Absence (LOA) due to the COVID-19 outbreak. While working from home or serving the SHN or LOA, here are 9 places where you can get halal food delivered to your doorstep so you no longer have to worry about what to eat for your next meal.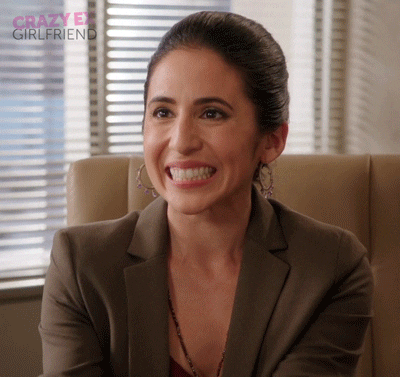 1. Fatty Bom Bom Sizzle
Credit Image: Fatty Bom Bom on EatBook
If you are craving for some awesome, mouth-watering western food, look no further, Fatty Bom Bom Sizzle is the place to order from! With their melty cheese on burgers to their creamy pasta selection, you will definitely fill your tummy with lots of oozing goodness.
Fatty Bom Bom Sizzle's Jerry's Burger is a must try as the melty cheese will leave you wanting more. On top of that, the fries is richly seasoned with paprika with is just the perfect match with that melty cheese (goodness).
Fatty Bom Bom Sizzle has various outlets across Singapore. To check if they deliver to your place or not, visit their Facebook page here. You can order from Fatty Bom Bom Sizzle via food panda and GrabFood.

2. Kenny Rogers
Credit Image Kenny Rogers Singapore on Picuki
If you live near Novena, Great World City or JEM, then you are in luck for some crispy chicken to be delivered to you. If you are at home with your family members, be sure to order the Outrageous Mouthwatering Guiltless (OMG) (yes, that is what Kenny Rogers calls their menu of 5 pieces chicken, 9 pieces nuggets, sides and soup). You can place your orders from Kenny Rogers via deliveroo or food panda. Don't miss out on this delicious, crispy and juicy fried chicken!

3. Srisun Express
Credit Image: Srisun Express on Facebook
Oh Srisun, why does every single thing on your menu have to be oh-so-perfect? From Crispy plain prata to Maggi Goreng, Srisun never fails to impress. Don't forget to try their delicious coin prata. For the Coffee Lovers out there (big shout-out to you, homies!), the Bru Coffee from Srisun is to die-for. For all those staying in Ang Mo Kio, Bukit Batok, Serangoon Garden and Tampines (also lucky people), you are in luck! You could order directly from Srisun Express or utilise food panda, deliveroo or even GrabFood to get this awesome Indian Food delivered right to your doorstep!
Srisun also offers some western food choices which you could check out if you are craving for western food. Be sure to place your orders quick. You wouldn't want to miss out on this awesome Indian food.
Website | Facebook | Instagram

4. Penang Culture
Credit Image: Penang Culture
Craving for some good wok-style cooking? Penang Culture is your perfect solution. Dedicated to serving the most finest and authentic Penang Hawker Food, we assure you that you'll feel as though you've been transported back in time in the streets of Penang as you taste some of their original and authentic dishes.
We definitely recommend the Premium Crab Meat & Salted Eggs Fried Kway Teow (well, we were trapped at Salted Eggs). Just look at the picture for further mouth-watering experience (why choose to just look at the picture?).
Credit Image: Penang Culture
On top of wok-style cooking, Penang Culture offers a wide variety of food selection such as Penang Tze Char, BBQ platters, Nasi Lemak, Western Food and desserts like Penang Cendol (yum). Best news yet, they deliver islandwide! You could send your order directly to Penang Culture's website here.
Website | Facebook | Instagram

5. 4Fingers
Credit Image: 4Fingers on Facebook
In Korean dramas, there is always that one scene where the actor would crispy fried chicken that would make our stomach grumble. I don't know about you but I always crave for some crispy fried chicken right after that. Well, you could also eat some of that tasty crispy chicken like those in the Korean dramas by getting them delivered from 4Fingers. Our personal favourite from the menu is the Wingettes & Drumettes in mixed hot and soy garlic sauce. You could check foodpanda, deliveroo and GrabFood for details on areas for delivery. While you're at it, why not eat some fried chicken while watching Korean dramas during your work break at home?
Website | Facebook | Instagram

6. Ayam Penyet President
Credit Image: Ayam Penyet President on Facebook
Who doesn't love Ayam Penyet? Ayam Penyet from Ayam Penyet President will make you lick every finger especially when you order the Grilled Chicken set that comes with mind blowing belacan sauce (sambal belacan). We highly recommend you to order the Tahu Telor too so that you can experience the full authentic Indonesian taste. On top of that, Ayam Penyet President offers a variety of soup to fill your tummy with some warm feelings amidst this down time. Try the oxtail soup (sup buntut), one of Indonesian's famous local delicacy. We promise you won't regret it! If you're some who is not really a fan of chicken, they also offer Beef, Seafood and Fish choices to go with the rice sets. You can place your order on GrabFood or foodpanda. Key in your address to check whether they could deliver to your area. One thing for sure, we know that the Tampines (told you, they are the lucky ones) would be able to get their hands on the tasty food from Ayam Penyet President!
Website | Facebook | Instagram

7. Arnold's Fried Chicken
Credit Image: Arnold's Fried Chicken on Facebook
Arnold's Fried Chicken is simply part of everybody's childhood. Do you remember begging your parents to buy some good old chicken from Arnold's as the best fried chicken has got to be from Arnold's? If you yearn for some good fried chicken for lunch while you're working from home, you can get Arnold's fried chicken delivered right to your doorstep when you order from Deliveroo, foodpanda and GrabFood. While browsing, check whether they are able to deliver to your area first so that you won't be disappointed after choosing the tasty chicken only to find out that that they don't deliver to your area. Have fun diving in to that tasty fried chicken!

8. Tang Tea House
Since travelling is no longer a viable option right now, you won't be able to go to Hong Kong to get authentic dim sum for the time being. However, fret not as you can get the authentic taste of Hong Kong dim sum over at Tang Tea House! They have a great selection of dim sum to choose from but our personal favourite is the Red Chilli Dumpling. This dumpling will tease your taste buds as it has a combination of hotness, sweetness and juiciness that will make your heart beat faster.
Moreover, Tang Tea has wonderful noodles selection to choose from. Every single bowl of noodles on the menu tastes great but we definitely recommend the Beef Horfun. After eating the Beef Horfun, you would realise that sometimes, money can buy happiness. Sweetest deal is that they deliver islandwide! Visit their website to order, here.
Website | Facebook | Instagram

9. EPIKebabs
Credit Image: EPIKebabs
Who would have thought that you could get Kebabs delivered right to your doorstep? Well, even better, any doorstep since EPIKebabs delivers islandwide! Try their best seller Kebab Roll (you could choose Beef, Chicken, Mixed and even Veg!) or get a little funky by trying their tasty Indomeeat which fuses Indo Maggi with Beef or Chicken or vegetarian. We definitely think that EPIKebabs is perfect for all you adventurous souls! Order online here.
Website | Facebook | Instagram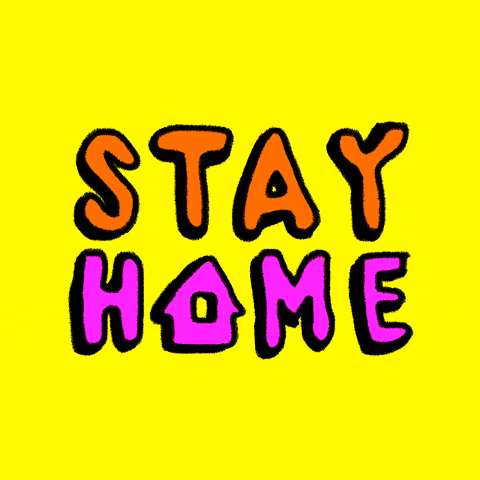 There you have it, 9 Halal Restaurants that are available for delivery so that you don't have to worry about what to have for your meals while working from home or serving the LOA or SHN. Given the situation currently, we are encouraged to stay home as much as possible and avoid going to crowded areas outside. Let us do our part as a community by staying home as much as possible to prevent the spread of COVID-19! That's it from us, take care and stay safe!