Finding healthy halal food is no problem at all in the beautiful port city of Liverpool. Despite being in the United Kingdom, don't be surprised that there is such a wide choice of world-foods with the Turkish, Lebanese, Indian and Bangladeshi communities all settled and ready to share their cultures. Have full faith that Liverpool can cater to your cravings and taste buds.
Whether you are looking for a halal restaurant that serves quick weekend meals for a busy day, a halal brunch or even breakfasts to brighten your morning, this guide will help you decide where to head to for your next feast. Liverpool caters to all your needs, including a child-friendly restaurant for families or even a romantic restaurant for date night with your loved one.
Find a mosque near you in Liverpool
Find a restaurant near you in Liverpool
1. Antep Turkish Restaurant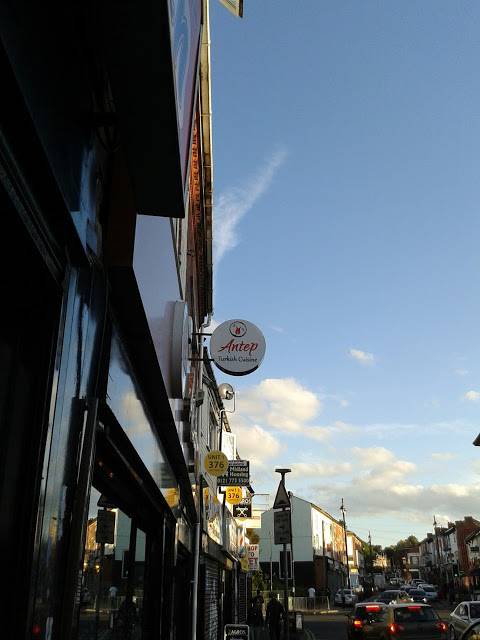 Picture Credit: Nutella Tasha, www.nutellatasha.com
Lunch-deals
I can tell you with absolute certainty that Antep Turkish restaurant doesn't mess around! The food is filled with flavour that will never fail you. Antep offers a lunch deal every day of the week that includes a plate of rice, meat, salad and bread served with a bowl of homemade soup and a cup of tea. This quick hearty meal for just £6.50 comes directly from a tradition in the cities of Turkey, where blue-collar-workers enjoy a full meal. So leave your boring sandwich and come down for a scrumptious meal.
Child-Friendly
Perfect for families on a budget, the restaurant offers a separate kids menu and generous meal portions. The plentiful portion of succulent Kofte, seasoned Doner, chargrilled chicken will definitely satisfy the whole family. The Turkish pizza, Pide, is a must try here! The crisp pastry and freshly prepared toppings would not leave you disappointed, even the most pickiest of eaters. Antep Turkish Restaurant is the place to go if you are looking for a restaurant that does not only offer good food but also a warm and spacious setting for you and your family.
Cuisine: Turkish
Address: 38-46 London Road Liverpool, L3 5NF
Opening Hours: Mon-Sat: 12.00-22.00
Price Range: £3 and up
Contact:015 170 9998
Website: http://turkishrestaurantliverpool.com/index.html
2. Bakchich
Picture Credit: www.liverpoolecho.co.uk
Friends and Collegues Outings
This Lebanese restaurant takes you back to the lively Lebanon that will intrigue your senses. Bakchich is the ultimate hang out place where you are surrounded with the colourful tiles and graphic art hung on the walls, creating a satisfying dining-experience for you. Bakchich is the home of fresh flavours like pomegranate, the aromatic parsley and pickled vegetables. This restaurant present you with warm food such as the smooth Hummous, tender shish Taouk, marinated meshawi which melts in the mouth, serving you the taste of Lebanon.
Brunch and Breakfast
Whether you enjoy small or hearty, sweet or savoury breakfasts, Bakchich brings light to your morning. Sweet Breakfast deals are available from £2.99 which includes fresh pastries and a cup of coffee or perhaps you might even opt for a combination of Greek yoghurt and orange blossom that will tingle your taste buds. However, if you are looking for a hearty halal breakfast, omelette and coffee for just £6.00 will do the trick. Otherwise, indulge yourself with traditional Lebanese breakfast ideas such as the Za'atar Croissants with Halloumi and tomato. Vegetarian options are also available to cater to your personal preferences.
Cuisine: Lebanese
Address: 54 Bold St, Liverpool L1 4ER
Opening Hours: Sun-Thurs:9am-10pm, Friday: 9am-11pm, Sat: 8am-11pm
Price Range: Prices start at £2.99
Contact: 0151 707 1255
Website: http://www.bakchich.co.uk/bold-street.php
3. Kasbah Cafe & Bazaar
Picture Credit: facebook.com/pg/Kasbah-Cafe-Bazaar-Bold-Street
Date night
Fusing the beauty of Morrocan flavours and the hospitality of North-Africans, Kasbah offers you the alternative to request for special dishes off the menu. At Kasbah you will be served with a unique experience as you dine in the perfect ambience of the Middle Eastern culture. From the hanging lanterns to the embroidered plush cushions, dining at Kasbah is an experience that one can never forget.
Weekend Ideas for Family
For breakfast, enjoy a variety of cold to hot Mezze's, traditional couscous' and tagines' along with fish specialities and grilled dishes. Not to forget the classic Moroccan tea as well as a Saharan blend made of 35 spices. Kasbah caters to diners with all sorts of diet, including vegans, vegetarians, meat lovers and sweet tooths.
Cuisine: Morrocan
Address: 72 Bold Street Liverpool L1 4HR
Opening Hours: Sun-Thurs:10am-10pm, Fri-Sat: 10am-11pm,
Price Range: Prices start at £4
Contact: 0151 707 7744
Website: http://www.kasbahcafebazaar.co.uk/
4. Yukti
Picture Credit: www.goodfoodaward.com
Weekend Ideas for family
Yukti owns two branches with one focusing on the Indian street food and the other on a more artful palate. The Indian Street food branch offers you your classic Indian dishes such as tikka masala, korma, biryani, jalfrezi but with an authentic stamp of flavours and methods. Yukti believes in the philosophy that food is inexorably linked with youth and long life as seen through the combination of spices and vegetables.This traditional restaurant offers a wide variety of nutritious food, filled with the taste of India.
Cuisine: Indian
Address: 73 Renshaw St, Liverpool, L1 2SJ
Opening Hours: Mon-Sat:5.30pm- 11.30pm, Sun: 3pm-9.30pm,
Price Range: Prices start at £6
Contact: 0151 3455 445
Website: http://www.yukti.co.uk/yuktiisf/indian-street-fusion
5. Las Iguanas
Picture Credit: www.ukdining.co.uk
Although just the chicken, lamb and duck are Halal in this national chain, you will realise that there is an endless choice of dishes to try. Transport yourself to the beautiful South America, with starters that will have you drooling for more and 2-4-1 mocktails that will quench your tropical cravings . The service here has always been attentive and helpful, offering suggestions based on your personal preferences. Fill your stomachs with tangy tapas and generously filled burritos together with you very own exclusive taco. The fluffy rice, tasty beans and tender meat topped with sauces that are so rich in flavour will guide you to experience a whole new world. Don't miss the opportunity to indulge yourself with a cheese board or even a bread board at Las Iguanas as they continuously surprise you and your loved ones.
Cuisine: South American,
Address: Unit P7 14 Paradise Street | Paradise Street, Liverpool L1 8JF, England
Opening Hours: Mon-Thu:10am- 11.00pm, Fri-Sat: 10am- 11.30pm, Sun: 10am-10.30pm,
Price Range: Prices start at £6
Contact: +44 151 709 4030
Website: https://www.iguanas.co.uk