We visited a few shopping places. And one of the biggest that we went to yesterday was Krishna. I didn't want to spend on anything at first but came out with a few things. After shopping at Krishna, the rest of the group went back to the hotel, Lelah and I went to the mall next door to stock up on some groceries. By groceries I mean snacks. Haha!
We went back to the hotel to rest for a little before heading out to dinner with Yuyu and her family. We decided to go to Discovery Shopping Mall and have our dinner at Solaria, a halal certified restaurant. Food was delish! Try the Nasi Goreng Italy. The Nasi goreng actually tastes like pizza. Yuyu left and we decided to explore the place a little. You don't go to Bali and not go to the beach right? So we sat at a restaurant by the beach and ordered a mocktail. We came home pretty tired. But now, we're on our way to Ubud! I have been anticipating today's activity.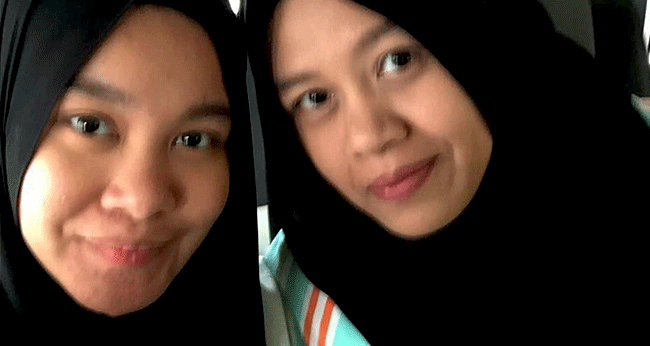 .
Click here to view my timeline!
.
We reached Bali at around 11:00 a.m. I have been anticipating this leg of the trip. I've always wanted to go to Bali. The minute we stepped out of the plane, I was already in love with the carvings and details. Last night was wonderful. We had the whole evening to ourselves where we can roam around on our own and explore Kuta by ourselves. It was pretty weird not having an itinerary after the little shopping but we all got used to it. Wanden (our tour guide) brought us to the Masjid Agung Assasutaqwa. We all know that Bali is an island of Hinduism but mosques are aplenty.