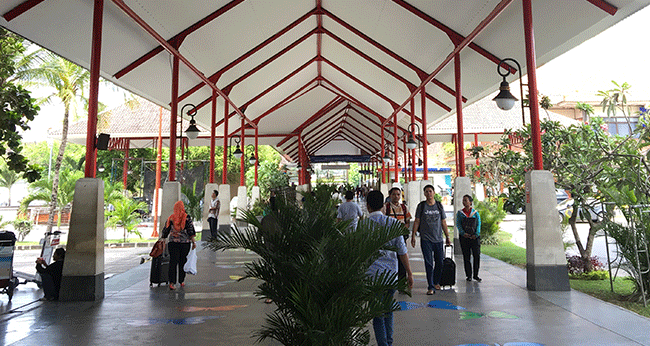 After that we arrived in Bali! The weather here is quite different; it's hot but windy. We had lunch at Malioboro and checked in Bintang Kuta Hotel. We rested for an hour and continued our journey to Krishna for some souvenir shopping. We headed back to the hotel and headed out for dinner at Solaria Restaurant.
After that, we headed back to the hotel and called it a night.
.
Click here to view my timeline!
.
We had to leave early today because our flight was at 8, so there was no time for breakfast. It was very kind of the hotel to pack us some breakfast so that we can have it on the way. We arrived at the airport, checked in our luggage and had breakfast.