Travel won't be the same after Covid-19. The pandemic which has impacted the world today has changed the way we think of travel. There are more factors to consider before travelling right now such as hygiene standards, health and security. It also takes time for travel to recover after Covid-19.
Before international travel recovers, we feel that domestic travel and tourism will start to pick up first. People will start travelling within their own country first as it is relatively safer and more secure than international travel. We have come up with the 5Fs that we think will shape what travel will look like after Covid-19 which would gravitate towards domestic travel and tourism.
Here are the 5Fs that we think will shape travel after Covid-19!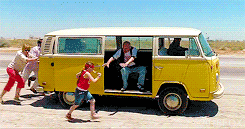 1. Family
Image Credit: Kylo on Unsplash
Firstly, we feel that travel will be family-oriented. During this Covid-19 situation, as were advised to stay at home, some of us may not have had the opportunity to visit our parents who are living away from us. During this year's Eid, instead of going house visiting as per usual, most of us stayed at home instead. We used different means to connect with our family during this festive occasion such as having "Virtual Raya".
With this in mind, travel after Covid-19 would be more family-oriented as many of us will take this opportunity to reconnect with our family members and spend more time with them. One such way is by travelling together with them. This could be done through travelling domestically with the family by going on road trips, visiting relatives back in the hometown, getting together for family events, as well as going on a staycation.
2. Friends
Image Credit: Noorulabdeen Ahmad on Unsplash
After months of not spending time with our friends, we will try to find more ways to reconnect with them and enjoy quality time with them as much as possible. Given the uncertainty of international travel, some of us would find domestic travelling a more desired alternative.
Activities that we used to do together with friends such as cycling in the city, going on walking trails, going on picnics as well as going on short staycations, will be increasingly common. These activities are much easier to plan, more affordable and definitely more convenient. Also, as we spent most of our time at home during the lockdown periods, many of us start to yearn going outside and to spend time with our friends doing activities that were quite familiar to us prior to the pandemic.

3. Fearless
Image Credit: Jeffrey Eisen on Unsplash
Travelling to hidden places and non-touristy destinations is not a new phenomenon. However, after the Covid-19 situation, we feel that this would become more magnified as people become more fearless and motivated to discover new and unknown places.
Before moving on to discovering new places overseas, we feel that people will start to explore hidden places and cultures locally. Discovering local places will be common and there will also be this emphasis on "local places for locals" as companies start to promote domestic tourism further before travelling overseas gains traction once again.
As we slowly overcome this tough period, we become more equipped with knowledge and information from the long hours we spent on the Internet. This gives us a new motivation to explore and learn more about the hidden places and cultures we never really knew about, fearlessly. We will see a rise in locals going for road trips with their family and friends to discover new and hidden places within their country.

4. Fulfilment
Image Credit: Meritt Thomas on Unsplash
If there's one thing this quarantine period has taught us, it is that we should appreciate local artisans and services more. As such, when people travel, they travel for fulfilment. This means opting for more localised services that can contribute to the wider society and help local cultures thrive.
Certain communities dependent on tourism for their livelihood may face challenges and a great loss to their income. For some of us who are aware of the difficulties that these communities are facing, we might want to render more support to help them cope and recover from this crisis. One way to do so is to opt for their localised services through travel. While we get to learn more and experience local cultures, we also get a sense of fulfilment as we promote and help these local communities thrive.

5. Freedom
Image Credit: Ilya Zoria on Unsplash
We also look for freedom from city life. After being at home for so long, many of us would love to experience something different; breaking free from the mundane routine life. When travelling, some of us would start to consider more authentic local hospitality, instead of the usual pristine hotel experience.
Of course with this desire for freedom, comes certain extra precautions that we start to pay more attention to. Things like hygiene, food, health and so on, become important factors when determining places to travel to. Perhaps in the future, carrying hand sanitizers in your bag and wearing a face mask wherever you go would be the new norm.
There you have it, the 5Fs that we think will shape travel after Covid-19! For reference, we have created an infographic that represents the 5Fs that would shape travel after Covid-19
We hope you now have a rough idea of what travel will look like after Covid-19. Perhaps you can take this chance to plan for future travels after Covid-19 better especially with more information and sources readily available on the Internet.