As Muslims, we are always on a hunt for Halal food places when we're traveling. Although looking for a Halal eatery while we're traveling will always be a challenge when traveling to a Muslim-minority country, that feeling when you finally found one is truly rewarding. We always hear how hard it is to find halal food in Hong Kong let alone halal snacks. All that is now a myth!
Here are 7 Halal Snacks for you to check out while you are in Hong Kong!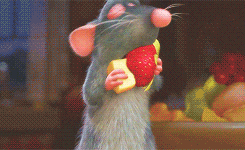 1. Vegan Ice Cream


Image Credit: Happy Cow on Facebook. Stop by for some vegan ice cream when you're at Hong Kong Observation Wheel. Take the scenic route and hop on the Star Ferry to Causeway Bay. You need to try the Cookie Smore with your favorite flavor. Mine is Vanilla!
Happy Cow is a Hong Kong-based manufacturer and distributor of dairy-free frozen dessert established in 2013. All products by Happy Cow are vegan, low glycemic and free of dairy, egg, soy, gluten, and cholesterol. Their frozen desserts are made from a delicious blend of coconut cream and organic coconut sugar, mixed with jams and fruits. The best has yet to come; Happy Cow desserts do not contain artificial flavors, colorings, preservatives and all of their products are vegan and Halal-certified! Just eat as much as you can and you would still be in the healthy range… we think!
Happy Cow The Wheel
Halal Status: Halal-certified
Address: Booth #3, Man Kwong Street, Hong Kong Observation Wheel
For other store locations, click here.
Website | Instagram l Facebook


2. Hong Kong Veal Goulash
Image Credit: Photo by Islam Food on Facebook
The veal goulash is a must-try when you're in Hong Kong. You might notice that veal goulash in other parts of the world is often served as a dish alongside fluffy white rice. However, when you're in Hong Kong, veal goulash is often stuffed in think pancake-like pockets. A good veal goulash in Hong Kong will have savory juice oozing out of the pancake when you bite into it.
While you are there, try the Beef Dumpling Soup and their Scallion Pancakes too.
Islam Food
Halal Status: Halal-certified
(Main) Address: G/F, No. 1 Lung Kong Rd, Kowloon City, Kowloon – Next to Chow Sang Sang Securities
(Branch) Address: G/F, No. 33-35 Tak Ku Ling Rd, Kowloon City, Kowloon
Ma's Restaurant
Halal status: Halal-Certified
Address: Shop A, 21-25 Cheung Sha Wan Road, Sham Shui Po, Hong Kong


3. Wai Kee's Duck Rice
Image Credit: Wai Kee Duck Rice by silverthoughts on OpenRice
We sure know this is not a snack but it's definitely worth going all the way here for some tender duck rice. After shopping at Hong Kong's major shopping district, Causeway Bay, take a short walk to the renowned halal roast duck stall in Hong Kong. Just walk through the Bowrington Road Market and look for the 'Cooked Food Centre' then voila, there you have the Wai Kee Duck Rice shop. Top on the must-try list is the well-marinated tender duck meat. And! You need to savor the crispy duck skin. While you're there, try their very own wanton noodles and juicy wanton.

Wai Kee Duck Rice
Halal Status: Muslim-owned
Address: 23 Bowrington Rd, Bowrington, Hong Kong


4. Dim Sum
Image Credit: Islamic Centre Canteen by Coconuts
Can't seem to stress this enough but you need to feast on the dim sums when you're in Hong Kong. The dim sums in Hong Kong are as authentic as it could get. The best place to get your dim sum feast is at the Islamic Centre Canteen, located within the Masjid Ammar and Osman Ramju Sadick Islamic Centre in Wan Chai. We love their Tofu with Salt, Garlic and Chili, Shrimp Har Gow, Siew Mai, and Fried Shrimp Dumpling (can you tell we love shrimp?).
Feeling adventurous? Try their Steamed Chicken Feet with Soy Sauce! If you're not a big fan of dim sum, The Islamic Centre Canteen also serves the main dishes of Chinese cuisine such as Seafood Fried Rice, Sweet and Sour Fish, and many others. For dessert, try their Steamed Butter Egg Cake!
It's quite a walk from Wan Chai MTR so we definitely recommend getting on one of Hong Kong's traditional tram which stops along Hennessey Road. It's a three-minute walk from the nearest tram station. You will find yourself walking towards a neighborhood, uphill.
Note! Remember to plan your itinerary well and fit the trip to Islamic Centre Canteen before lunch. Typically, the locals in Hong Kong eat dim sum in the morning. Don't make the mistake of having dim sum for dinner cause all the food would have been finished. (Trust us, we've been there!)
Islamic Centre Canteen
Halal Status: Muslim-owned
Address: 40 Salvation Army Street, Wan Chai 5/F, Masjid Ammar And Osman Ramju Sadick Islamic Centre, Hong Kong


5. Traditional Pancakes & Glutinous Rice Balls
Image Credit: Ma's Restaurant by KiKiPangHK on OpenRice
When in Hong Kong, it would be a waste to not try traditional Chinese desserts. Some of the desserts you need to try when you're in Hong Kong is their Tang Yuan (Glutinous Rice Balls with Black Sesame), Red Bean Pancake and Pumpkin Pancake. The best place to get this is at Ma's Restaurant. Usually, Muslim travelers would dine at Ma's Restaurant for their Halal authentic Chinese cuisines. However, they might have forgotten to try their desserts!
Ma's Restaurant
Halal Status: Halal Certified
Address: Shop A, 21-25 Cheung Sha Wan Road, Sham Shui Po, Hong Kong


6. Kung Wo Tofu Factory's Beancurd
Image Credit: Tofu Pudding by That Food Cray
Don't know about you but tofu beancurd is one of our comfort foods. If you're looking for a tofu beancurd that is Muslim-friendly in Hong Kong, Kung Wo Tofu Factory is the place for you. Kung Wo Tofu Factory's beancurd is smooth and silky. Each serving is homemade and is made from sugar-free ingredients.
Typically, this dessert is enjoyed with powdered brown sugar which you can add on to your liking to suit your own level of sweetness.
Kung Wo Tofu Factory
Halal Status: Muslim-Friendly (Does not use Non-Halal Ingredients)
Address: 67, Fuk Lo Tsun Road, Kowloon City Closest station Sham Shui Po, Hong Kong China (easy access from exit B2 Tsuen Wan Line)


7. Egg Tart
Image Credit: Chrisly Cafe on Facebook
Now, this is the Hong Kong way of having breakfast in Hong Kong – Egg Tarts and Tea. The chefs at Chrisly's Bakery took close to a year to re-design their recipe for it to be Halal. The original recipe of these egg tarts include lard (pork oil) and the bakers had substituted it with peanut oil and vegetable oil.
You need to try them when you're in Hong Kong and we'd definitely recommend dining at the cafe itself. These tarts will be served warm, fresh from the oven and don't forget their iced tea!
Chrisly's Bakery
Halal Status: Halal-certified Bakery (Note: Not the entire cafe)
Address: Shop 10, 2/F, Emax, 1 Trademart Drive, Kowloon Bay

This article is brought to you by Hong Kong Tourism Board.