FOODS! SHOPPING! THE BIG BUDDHA! Feeling a bit drained by all the touristy things to do in Hong Kong? This article might get you something out of the typical travelling lists! Fancy immersing yourself into the local community by wandering around in the most local area with your camera? Or maybe trying to do a camera hunt in the centre of Hong Kong? Here is a list of places where you should hang out with your beloved camera in Hong Kong!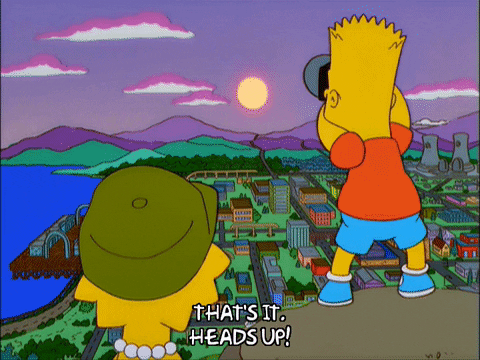 Do it for the Gram!
With the vintage but otherworldly architecture, the Hong Kong public estate definitely stands out for photographers! Michael Wolf is definitely one of the most famous admirers of this architecture. His most important work is best known to be the serried building shots in Hong Kong. His works perfectly bring out the contrast between the closeness of residency and the shortage of intimacy of the community. Amongst many, Lok Wah South Estate and Choi Hung Estate would be the two most iconic examples!

Lok Wah South Estate; A popular spot for locals and tourists
Above the car park of Lok Wah South Estate, you can find a row of blue walls with a hole running through the middle. With the dreamy color and compositions, this spot easily becomes one of the most popular portrait points for both the locals and tourists. If possible, visiting in the afternoon is recommended to let the sun bring out the shadow of the vertical bars for a little bit of icing on the cake.

Choi Hung Estate; A well-known spot that was featured in foreign entertainment shows
Meanwhile, in Choi Hung Estate, you can immerse yourself in rainbows by visiting the basketball court of the estate. Being featured in some foreign entertainment shows, the beauty of this classical estate is of no secret. A little reminder: Remember to bring a wide-angle lens! You might want to shoot some wide shots with both the basketball and the buildings in it.

Gem of the City - the Centre-west Side of Hong Kong Island
Centre-West Side of Hong Kong Island; The mingling of traditional Chinese culture and Western culture
One of the most captivating things in Hong Kong is how traditional Chinese culture and western culture mingled. A day tour in the centre-west Hong Kong Island side would be the best way to experience this unique side of Hong Kong. On the tour, you can visit each special area in Hong Kong, namely Central, Sheung Wan, Sai Wan.

Central
Central; Being the central district of Hong Kong, it is considered as the Western side of Hong Kong
Being the central business district of Hong Kong, Central is considered the western side of Hong Kong: full of modern skyscrapers, full of international brands, and full of office workers. If you are a fan of modern architecture, Central would definitely be your favorite spot in Hong Kong.

Sheung Wan
By walking along Pottinger Street, also known as the Stone Slabs Street, you will reach Sheung Wan, where independent galleries, cafes and bars are located. One of the highlights in Sheung Wan would be award-winning Tai Kwun. Formerly known as the central police station, Tai Kwun now serves as a centre for heritage and arts. Besides the art exhibitions, the architectures alone are worth visiting. After the revitalization, Tai Kwun now is a prime example of how heritage and modern interior design can co-exist. In the JC Contemporary, you can find fascinating modern stairs. Meanwhile, you can find the actual prison and washroom of the prisoners on the other side of Tai Kwun.

Sai Wan
Sai Wan; The Instagram Pier is a must-visit spot in Sai Wan
Sai Wan is a district made up of Sai Ying Pun and Kennedy Town. By walking towards the west from Sheung Wan, you can easily reach Sai Wan. One of the most iconic, or local spots in Sai Wan is the Dried Seafood Street. In Chinese food cultures, dried seafood, for instance, oyster and scallops, is a common ingredient for dishes. The dried seafood stores are often eye-catching with its reddish and densely packed goods. Yet, the vivid store design is not the only thing for photographers! Petting a cat is one of the many secret rules of traditional Hong Kong stores. Here you can easily spot cats in stores, and do feel free to take photos of these little stars! Photographer Marcel Heijnen did a photobook purely about the cats here (Hong Kong Shop Cats - Marcel Heijnen).

Another spot worth visiting in Sai Wan is the Instagram Pier. Officially known as the Western District Public Cargo Working Area, it gets famous by the rare emptiness in Hong Kong. Unlike the typical spots in Hong Kong, you can hardly find any shops or buildings here. With the tranquillity, you can enjoy a beautiful sunset and try to shoot some more spacious shots!

How to do the Tour?
There are actually more options than walking for the tour! If you are not in a hurry, the tram would be your choice.

The tram would be the best alternative as it is CHEAP (Saving more money for more rolls of films!), SLOW (Taking photos without the worry of handshaking) and LOCAL (Enjoying how local people used to travel within Hong Kong Island). The tram operates in 2 ways: East-direction and West direction. If you travel from Central to Sai Wan, you can take the tram with west direction (P.S. Sai means West in Cantonese!), and vice versa. Please note that there is more than 1 terminal for each direction. You might want to check if the terminal reaches the place you plan to visit.



Film Scene in Hong Kong
Kowloon; If you live in the Kowloon side, Tsim Sha Tsui would be the best spot for your "Film Day"
With the rise of the analog scene in Hong Kong, film development and purchase are getting more accessible nowadays. If you live in the Kowloon side, Tsim Sha Tsui would be the best spot for your "Film Day". Most film and vintage camera stores are located here. If you are looking for a film camera, Champagne Court would be the place you are looking for. The staff in the camera shops are friendly and speak English! Feel free to seek advice from them. They have a wide range of film cameras and accessories - you might be able to find your dream camera here!

For film development, Dot Well and HK camera both provide same-day development of films. If you happen to be in Mongkok, Showa would also be a choice for camera and film development. They do have a store in Causeway Bay on Hong Kong Island too; it would be more convenient if you live on the island side. Besides Dot Well, other stores are located in old buildings. By checking the street number in front of the building entrance, you should be able to reach the store!

List for Camera and Film Development:
Champagne Court: Kimberley St, Tsim Sha Tsui, Hong Kong (The old mall at the intersection of Carnarvon road Kimberley Road)
Dot Well: 44 Carnarvon Rd, Tsim Sha Tsui, Hong Kong
HK Camera: 1/F, 59 Granville Road, Tsim Sha Tsui, Hong Kong.
Showa (Causeway Bay): SHOP 1H Po Foo Building, 1-5 Foo Ming Street, Causeway Bay, Hong Kong
Showa (Mongkok): 3/F, 66 Sai Yeung Choi, Street South, Mongkok, Hong Kong
We hope that the list of places listed in this article would be useful for you and give you a rough idea of where you should hang out with your beloved camera in Hong Kong!