Hong Kong not only offers a lot of cheap and reasonably priced items to buy, it also has incredible attractions like the famous Hong Kong Disneyland, and Victoria Peak, where you can spend romantic moments with your loving partners. Imagine spending the best quality time and experiencing an adventure you've always dreamed of here in Hong Kong.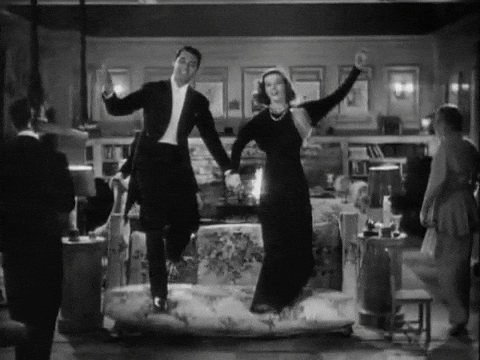 Other than Disneyland and Victoria Peak there are a bunch of interesting places to visit depending on your preference. The Hong Kong Museum of History and Madame Tussauds are must-visit places. You can also visit the Dragon's Back, Lion Rock or Lantau Peak. There you can see Hong Kong from various perspectives. If you crave for something more challenging, then you should take The Hong Kong Observation Wheel, Ngong Ping 360 or The Peak Tram. For those of you who desire a unique travelling experience, you should definitely check out Lamma Island which is rated as the most indie island in Hong Kong.
Now with all of those interesting places listed, the most important question you should ask yourself right now is, how do I get there? Here, we present you a list of how you can get around Hong Kong!

1. MTR
Credit Image: MTR
Mass Transit Railway (MTR) is one of the cleanest, fastest and safest modes of transportation in Hong Kong. It includes Heavy Rail, Light Rail, Rapid Transit Service and Feeder Bus service with rapid transit network that connects urban areas of Hong Kong Island, Kowloon, and the New Territories.
MTR offers Adult Tourist Day Pass and Child Tourist Day Pass. The Adult Tourist Day Pass costs HK$65 and the Child Tourist Day Pass costs HK$30. The good news is, this Tourist Day Pass could be used for a full single day of unlimited travel using MTR, Light Rail and MTR Bus only (Airport Express, East Rail Line First Class and travel to/from Lo Wu or Lok Ma Chau Station are not included).
Or, you could purchase an Octopus Card, an e-money card-like to exclusively purchase types of transportation tickets. There are prepaid or postpaid types of Octopus card. You can get this card at any MTR (subway) station, including the Airport Express station at Hong Kong International Airport. It costs for HK$150 with an initial HK$100 credit and a refundable HK$50 deposit
A useful tip for you if you decide to take the MTR to get around Hong Kong is that it is best if you avoid the MTR rush hours which is between 7.30am to 9.30am and 5pm to 7pm on weekdays. To save time, you can buy the Day Pass online from the MTR official website, here. You can also find information on routes, timetables and MTR fares on the MTR website.
Heavy/Commuter Line
There are a total 4 heavy rail lines available which are East Rail line, West Rail line, Tuen Ma line Phase 1, Tung Chung line. Among them is the East Rail line. It starts at Hung Hom station in Kowloon and branches in the north at Sheung Shui to terminate at Lo Wu or Lok Ma Chau stations and stops at 14 stations. The second line which is the West Rail line starts from Tuen Mun to Hung Hom and stops at a total of 12 stations. The Tuen Ma Line Phase 1 runs from Kai Tak to Wu Kai Sia while the Tung Chung line links Tung Chung with Hong Kong Island.
Rapid Transit Service
There are 6 Rapid Transit Services available, namely the Kwun Tong line, Tseun Wan line, Island Line, Tseung Kwan O line, Disneyland Resort line and the South Island line. You can make use of the convenient MTR to get to one of Hong Kong's most popular tourist attractions, the Hong Kong Disneyland by taking the MTR to Hong Kong Disneyland Resort.
Airport Express
Airport Express links the principal urban areas and starts from Hong Kong station and end in AsiaWorld-Expo, on the northeast corner of Chek Lap Kok. This island is where Hong Kong International Airport is located. The fare depends on which station you start your journey with and the type of tickets you hold. For example, with Smart Ticket, it costs HK$115 for adults and HK$57.5 for child from Hong Kong station as your starting point. With the Octopus ticket, it costs HK$110 for adults and HK$55 for child.
Light Rail
Light Rail Transit (LRT) is a modern, air-conditioned version of the trams in Hong Kong, but it is way faster. It runs in the northwestern New Territories. Light Rail operates from 5.30AM to 12.15AM. You can buy an LRT ticket for HK$4 to HK$6.5 based on the travel distance. Light Rail is perfect for those of you who want to roam around the city comfortably while still maintaining a good budget. Here, you can enjoy the city's view from the train's windows.
Website | Facebook | Instagram

2. Hong Kong Tramways
Credit Image: Hong Kong Tramways on Facebook
Hong Kong Tramways is one of the oldest modes of transportation in Hong Kong. It was established in 1904 and has been the most environmentally friendly mode of transportation in Hong Kong. One interesting fact about this tramcar is that it is the only on-land vehicle in the city which emits zero roadside emissions!
This retro transportation operates everyday connecting Kennedy Town and Shau Kei Wan and brings you to 120 stations. You could either buy an Octopus Card or pay in cash upon entering the tram's front exit. Just prepare some coins in your pockets. Traveling by tram is very cheap, it costs only HK$2.60 for adults and half price for Children under 12. For senior citizens, it costs only HK$1.20. If you want to save even more money, there's a 4-Day Pass which you can get that costs only HK$34.
For more information about the schedule and fare of the tramcar, you can visit the website here.


Website | Facebook | Instagram
3. Buses & Minibuses
Buses
Credit Image: Jeanne Rose Gomez on Unsplash
There are a total of 5 bus companies in Hong Kong which travels to various routes. Most of them are air-conditioned and comfortable. The popular ones are the double-decker buses, in which if you sit at the top deck, you can get a great view of the city. The double-decker bus tickets in Hong Kong costs around HK$4 to HK$46 depending on the destinations, For night buses, it costs around HK$7 to HK$32. You can either pay the exact amount in cash or with an Octopus card. For more information, you may visit the Citybus website, which is one of the bus companies in Hong Kong.
Minibuses
Credit Image: Carles Martinez on Unsplash
Minibuses or Public Light Bus are vans with around 16 seats only. They come in two varieties: Red Minibus (RMB) and Green Minibus (GMB). The Green Minibuses cost around HK$4 to HK$24. The Green Minibuses have designated stops and have fixed fares. Prepare the exact change in your pockets as you must give the exact fare in the cash box, or you can always use the Octopus card.
The Red Minibuses operate in a more flexible manner where passengers can hail these minibuses and be alighted at the fixed routes or the non-restricted areas. The best place to grab a minibus on Hong Kong Island is the Exchange square and along Queen's Road East.
Most of the minibuses have their destinations displayed in English but some may not provide them. As the drivers do not speak English, it is better if you know your routes and destinations well, or you might end up lost.
Visit the website for more information here.
4. Star Ferry
Credit Image: Star Ferry on Facebook
Being aboard Star Ferry can be a very exciting and romantic experience. Star Ferry has been rated first in the "Top 10 Most Exciting Ferry Rides" by the Society of American Travel Writers in 2009. It carries passengers across Victoria Harbor, between Hong Kong Island, and Kowloon. The adult fare for the Nighttime tour is HK$200 and HK$175 for children, senior and disabled (Concessionary). For A Symphony of Light Tour, it costs HK$230 for adults and concessionary fare for HK$200.

5. Taxi
Credit Image: Thomas Patrick on Unsplash
Hong Kong Taxi provides taxi services for travelers and the taxis they provide are clean and air-conditioned. Its rate ranges from HK$19 to HK$24 for the first 2 km, depending on the location and the taxi colors (Red, Green, and Blue). This mode of transportation is perfect for those of you who prefer an easy, private and simple transportation. Visit the website for more information, here.
6. E-hailing Cars
Credit Image: Uber on Facebook
E-hailing car services are indeed a trend now and this trend continues to grow all over the world. There are e-hailing car services in Hong Kong such as the Uber service. Uber's total minimum fare is HK$45. After that fare, Uber will charge you HK$6 per km and HK$1 per minute. E-hailing car services like Uber is highly recommended in Hong Kong for those of you who prefer to travel around the country in comfort and with convenience. Simply download the Uber App and you're all set to use it to get to your next destination.
Website | Facebook | Instagram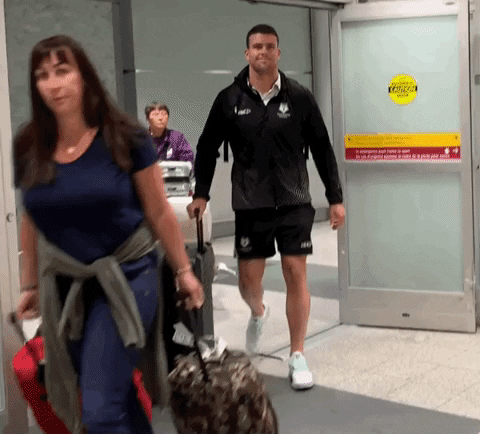 via GIPHY
With this guide, we hope that our readers have a better idea of how to get around Hong Kong. You have no excuse now not to visit such an amazing city like Hong Kong! For a modern big city like Hong Kong, their transportation fares are relatively reasonable and economical. We recommend you to visit the city and make use of these convenient modes of transport to get around the city. By now, you are more than ready to travel to Hong Kong. We hope you have a safe and fun travel to Hong Kong, dear travelers!