This year, Eid is definitely going to be a unique experience given the Covid-19 pandemic. You may not be doing the usual stuff like visiting, kissing your older family members' hands (Salam) and eating as many treats as you want after fasting for a month. This Eid, you might be visiting by video calling your loved ones, asking for forgiveness via video calls and eating your own Hari Raya treats at the comfort of your own homes. So, with such a unique experience, we would like to recommend 8 Indie brands for your unique for-show-only Raya clothes that you can easily order online!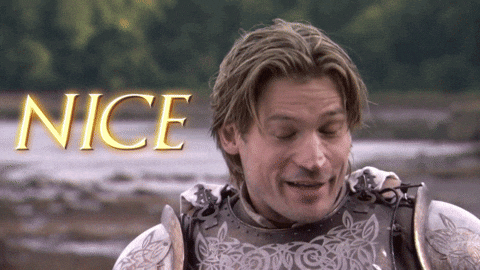 1. Anaabu
Image Credit: Anaabu on Facebook
Anaabu is a brand that is concerned with the environment. Anaabu values sustainable fashion which is part of their effort in doing good to the ecosystem. Their Eid Campaign for 2020 is a beautiful and sustainable collection with the theme of Nature (Alam).
Anaabu caters to not just women, but also men (yay!). Their designs are very minimalist and consist of colours close to those you see around you (nature). Our personal favourite thing about Anaabu's designs is that they have many loose clothes so we have more space to eat all our delicious rendang and lontong (thank you very much). So if this Hari Raya, you feel like looking cool and you want to own cooling clothes, Anaabu is definitely for you.
Image Credit: Anaabu
They do worldwide shipping of their products but be sure to note that orders placed Monday through Friday by 9.00 am (excluding holidays) are shipped the same day. Whereas orders placed after 9.00 am or holidays are shipped the next business day. Orders placed on Saturday, Sunday, and Monday will be shipped out the following Tuesday (excluding holidays). On top of that, shipping time might take longer during festive seasons, early release of collection, or if your parcel gets held back for customs clearance.
Posting rate: determined by actual or volumetric weight, whichever is higher.

2. Whimsigirl
Image Credit: Whimsigirl
Whimsigirl is a brand made for all girls. They make beautiful designs that are sweet and funky. The best part is, they cater to a range of sizes (XS - XXL). This is definitely a brand that brings out the feminine (and a little playful) side of you. Additionally, their brand makes inclusive collection for all the Everyday Girls - the creative girl, the corporate girl, the minimalistic girl, the girly girl, the sporty girl, the expectant mum, nursing mums. Basically every girl out there!
Their Eid Collection is called EID Girl: Nona and carries a range of designs or many different colours (definitely worth your attention). However, if you are really keen, be sure to place orders fast as a lot of their Eid designs are sold out (hurry!).
Image Credit: Whimsigirl
Whimsigirl does shipping to Malaysia and Singapore. It is free shipping for orders within Malaysia. Shipping rates to Singapore are calculated upon checking out (could be about RM25 or about SGD8 for some areas).

3. Oh Sebenar
Image Credit: Oh Sebenar
Oh Sebenar is a label for contemporary women's wear. If you are a modern woman who believes in trans-seasonal pieces, then Oh Sebenar is the shop for you. Even though Oh Sebenar is not releasing a new collection for Raya due to the current situation, they are having a Raya Sale of beautiful pieces in earthy tone and made from comfortable fabric from their past collection. The best part is, some items are priced at a 50% discount! They provide free local shipping to Malaysia.
International shipping rates:
| | |
| --- | --- |
| Destination | Rates |
| Brunei | RM 45 |
| Singapore | RM 40 |
| Australia | RM 75 |
| UK, US, Canada, UAE and others | RM 130 |
Image credit: Oh Sebenar

4. Arared
Image Credit: Arared
Calling all the vintage fashion lovers as you could wear a vintage piece this Raya when you purchase designs from Arared. Arared has curated vintage collections that carry Ready-to-Wear and Made-to-Measure pieces and shoes under their own label. Arared caters to all women who know how to own it and have the confidence to just be themselves.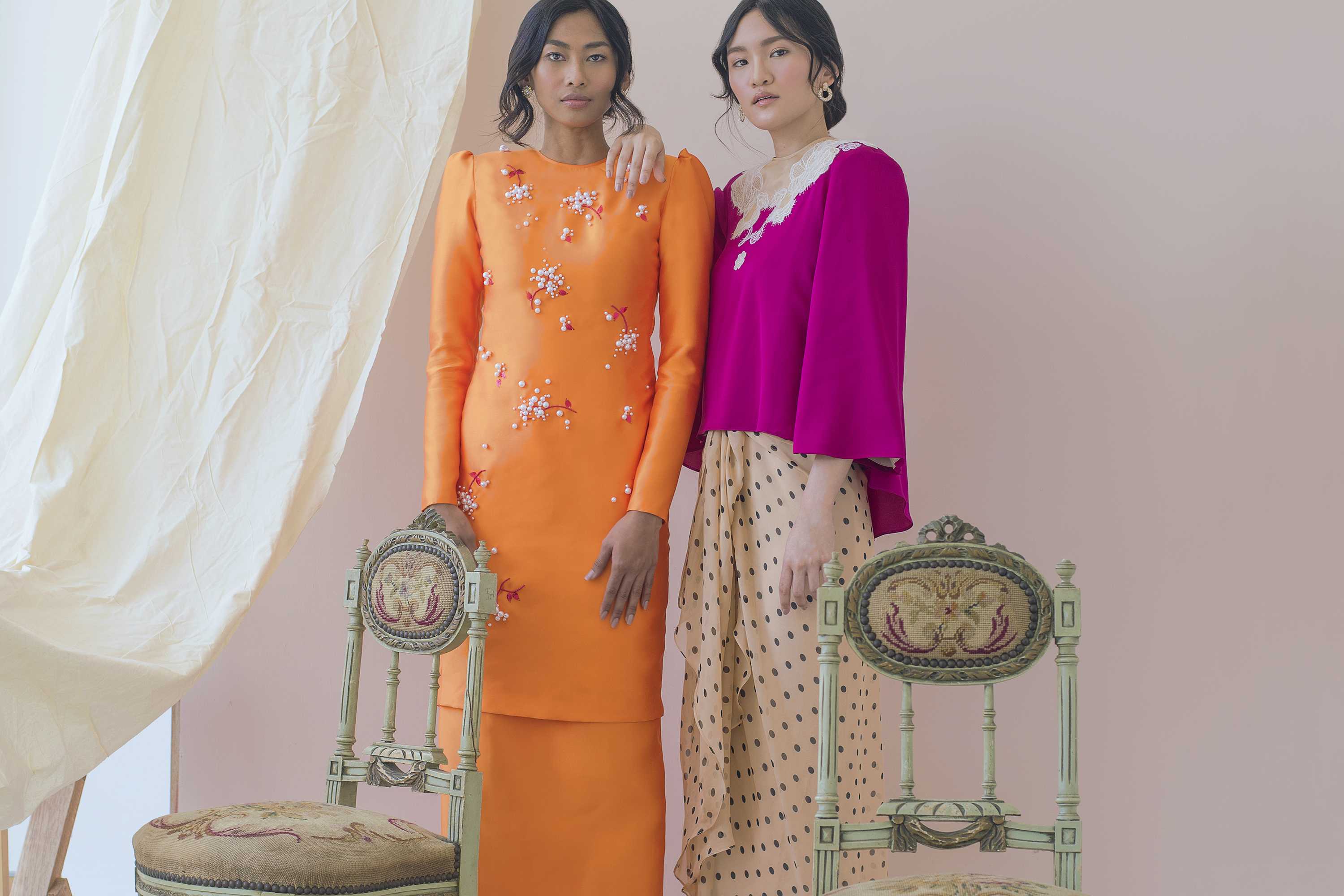 Image Credit: Arared
Arared has got an exclusive collection that caters to those who love silk and exquisite designs. Be sure to place your orders immediately as their designs get sold out pretty quickly too.

5. Adrianna Yariqa
Image Credit: Adrianna Yariqa on Facebook
The thing about Adrianna Yariqa is that, you could look good wearing their labels even in the current situation as in their Eid collection this year, they have masks (adult and kid sizes) to match their awesome Raya clothes!
Image Credit: Adrianna Yariqa
Adrianna Yariqa caters to men, women and even children. The best part is, the designs are definitely Instagram-worthy as they have such lovely colour combinations and a modern feel without losing the modesty.
Image Credit: Adrianna Yariqa on Facebook
For some men, wearing the full Baju Melayu could be redundant this year as we would most probably spend Eid at home. There are some kurtas that you could check out from their collection. Their kurtas would still invoke a festive feel as well as comfort (not too hot).
An interesting thing about payment is that you could select an installment plan (interest-free!). The installment would be done in three payments. Look at the picture below as a guide.
Image Credit: Hoolah on Adrianna Yariqa
Shipping: Their shipping rates are calculated upon checkout.

6. Hadiyyah.sg
Image Credit: Hadiyyah on Facebook
If you are a batik lover, Hadiyyah.sg is the shop for you. They have all kinds of artsy batik designs for men, women and children! Hadiyyah.sg also provides simple yet elegant designs of baju kurung for women.
Image Credit: Hadiyyah on Facebook
For a unique look this Raya, ladies could also pull off a chic look with their #Milasuitset which comprises a top with matching palazzo pants or skirt (yes, you can choose between a skirt and pants!).
The best thing about shopping at Hadiyyah.sg is that the prices are very affordable which is definitely worth buying especially if you are buying clothes as a family.
Shipping rate:
Normal or Registered Mail (subject to item weight). Ships locally (within Singapore).
Custom Courier: SGD4

7. Aliaanggun
Are you looking for brocade designs for your Raya clothes? Alia Anggun has demure brocade Baju Kurung for ladies. When you purchase Alia Anggun's products, you would fall in love not just with the lovely designs but most importantly with the quality.
Image credit: Alia Anggun on Instagram

Apart from traditional Baju Kurung, Alia Anggun also offers modern and elegant designs for a more casual look this Eid (refer to pictures below).
Image credit: Alia Anggun on Instagram
To order, simply contact Alia Anggub via WhatsApp. As of now, we are not sure of the type of shipping that they do but we definitely know that they do ship within Singapore (subject to postage fees).

8. En Pointe Singapore
Image Credit: En Pointe on Facebook
Since this year's Eid is definitely going to be a different (most memorable?) one, why not buy a fusion Raya clothes? With exquisite designs and beautiful materials meshed together (like lace with silk), you would definitely spend your Eid in style albeit at home.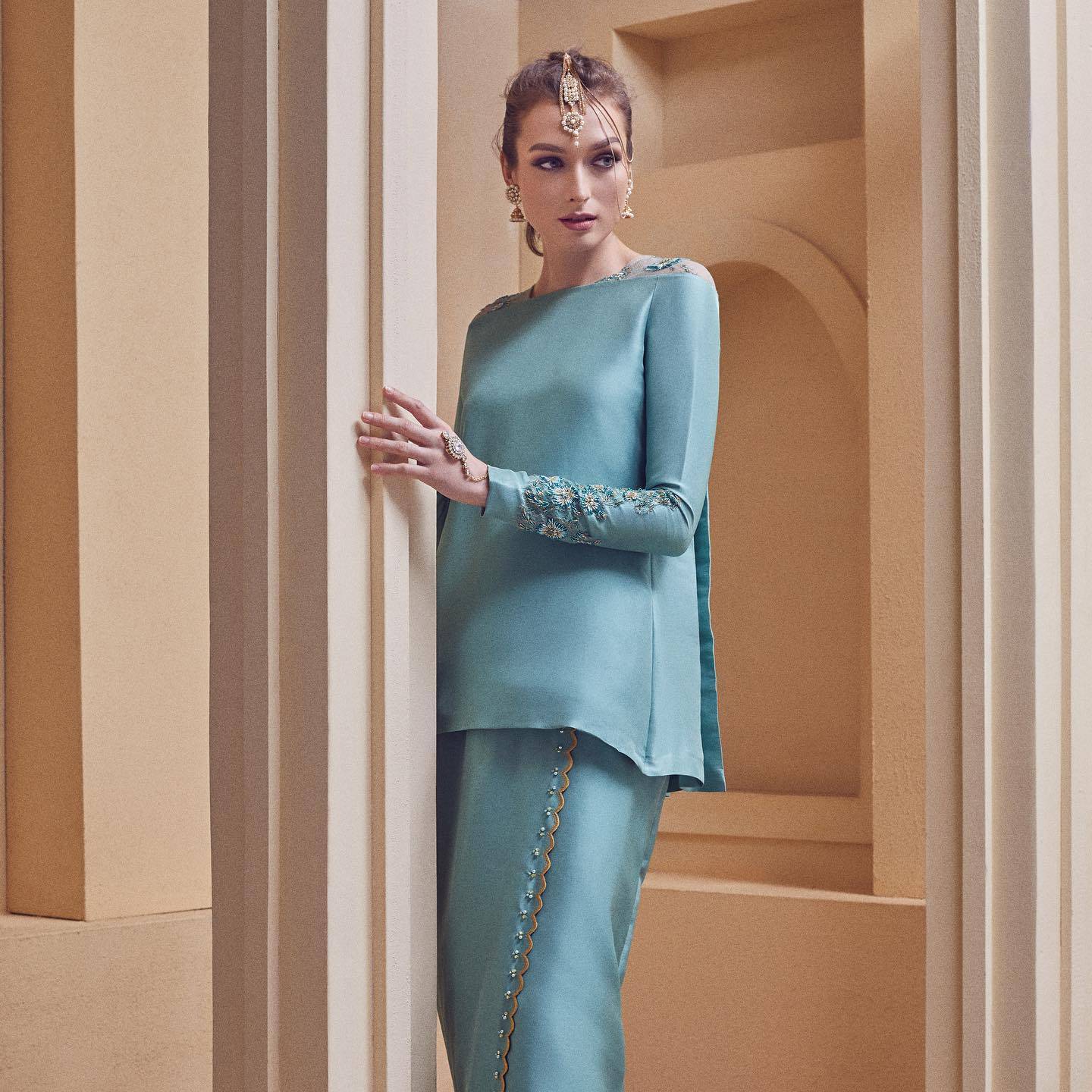 Image Credit: En Pointe on Facebook
Bring out your inner Bollywood actress and yet exude your modest elegance with designs from En Pointe.

Shipping: Local (within Singapore)
Shipping rates: subject to item weight (postage fees)

With that, we hope that you would have unique ideas as to what to wear for your memorable Eid this year. Even though you would most likely be celebrating Eid at home, you could definitely do it in style (your style). Most importantly, you could get your for-show-only Baju Raya online from these Indie brands we have listed. Have a great Ramadan!