Farah: A New Addition To HalalTrip's Team
Now you can get help from HalalTrip 24 hours a day, all around the year! We're proud to introduce our very own AI-powered Virtual Assistant (AI Chatbot), Farah. As the newly launched feature of our website, you can now chat with Farah to help you out on many things.
As you plan your Muslim-friendly travel you will most certainly come across a wide range of questions you need help with. Some of these questions include general bits of information on the best honeymoon destinations, cheap travel packages or ideal locations for kid-friendly travel. In addition to this, as a Muslim traveller, you may also require important information to make your trip more Muslim friendly, like prayer times, prayer facilities and Halal food options nearby. Would it not be great if you had just one source to answer all these questions for you?
Well as your trusted travel partner, we at HalalTrip are ready to help you out with your travel planning. Farah is ready to help you anytime!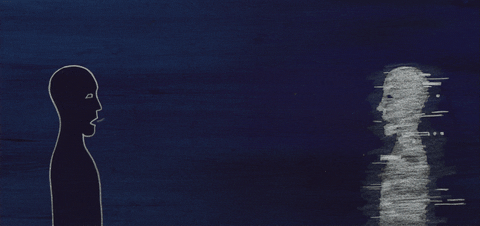 Credit - giphy.com
What is a chatbot?
Picture credit - chatbotsmagazine.com
With the advancement of technology, more and more information is becoming readily available at your fingertips. But getting the right information at the right time is becoming quite a challenge. One of the answers to this challenge is artificial intelligence (AI) powered chatbots. With the use of the chatbot online you are now able to get answers to many different types of questions from a single source, in a quick and efficient way.
This might lead you to the question what makes this different from going online and finding the information you seek. The answer lies in the human-like interaction you receive. Chatbots are trained to understand and reply to human conversations and offer users a wealth of information that is accessible in a very simple and easy manner.
Farah is the best chatbot to help plan your Muslim-friendly travel or discover Halal places
With HalalTrip as your trusted partner in travel planning, Farah is the best chatbot to help plan your Muslim-friendly travel and discover Halal eateries to stop by.
As you already know our HalalTrip website brings you all the important information you need to plan your Muslim friendly holiday to almost any part of the world. You can find useful information, like weekend getaways, ideal beach destination, and of course Halal-friendly tour packages to make your dream holiday a reality. It also provides any valuable information you need to enjoy your vacation while in the destination of your choice, including Halal food options, prayer times and prayer facilities and best shopping spots.
And now with our newly launched chatbot online, Farah, you have your very own virtual assistant to aid you in obtaining the information you seek.
Getting help from Farah
Picture credit - gcn.com
When visiting our site, you will find a chat icon at the bottom right corner of the web page. As soon as you click on this icon, you will be greeted by Farah, who is ready to assist you with your inquiries. Say you want to find out the Qibla direction in your location, you will immediately be directed by Farah to our Qibla locator available online.
In addition to providing links to important pages on the website, such as links to the travel dua or any other information you require for your Halal trip, Farah will also introduce you to our HalalTrip app which can be used to access important information right from your mobile phone.
Just in case Farah feels like she cannot provide an accurate answer to your inquiry, you will be put in touch with a human friend of Farah's for more assistance.
Why not try chatting with Farah through our website today, and you will see how friendly she is to work with.