So you have decided to holiday in the popular tourist site,
Penang
,
Malaysia
. Home to a
UNESCO World Heritage Site
, breathtakingly beautiful beaches, lively streets and other amazing attractions, it comes to no surprise that there are so many must do things in Penang. But to give you a break from the more 'touristy' aspects of Penang, we have put together a guide on what to do in Penang based on travel tips from locals. Check out some of these great recommendations to help you enjoy wonderful Penang like a local.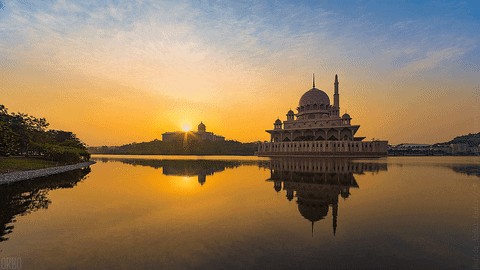 Credits - giphy.com
1) Explore the hidden spice garden



Picture Credit - www.capturingpenang.com
You might not find the Tropical Spice Garden of Penang often featured on tour guides in Malaysia, but visiting this site is one of the must do things in Penang. The rainforest area is often quite hard to access, but you could find the Secret Spice Garden that features most of the tropical plants a great place to visit instead. You can opt for a self-guided tour or get a guided tour of the forest area. You can even enjoy a cookery class or night walk but make sure to book them in advance.

2) Spend time around the ruins from World War II


Picture Credit - www.penang-traveltips.com

If you up for some exploring, you might want to head down to
Tanjong Tokong
to witness some relics from
World War II
. Although it is not a popular tourist attraction, the eerie remnants of the coastal defenses set up during the time serve as a great way to understand the historical occurrences that took place during this time.
3) Eat like a local
Picture Credit - www.crispoflife.blogspot.com
If you want to enjoy wonderful Penang you should not miss out on the street food of Penang. This way you will be able to enjoy a cultural blast with many amazing culinary options belonging to various cuisines like
Chinese
,
Malay
, and
Indian
. You might want to look out for Muslim owned street food outlets so that you can make sure you are enjoying Halal food in Penang. Some of the top hawker centers among locals include Joo Hooi Café or the Gurney Drive Hawker Centre.
4) Spend time at Balik Pulau
Balik Pulau
could be called the secret back garden of Penang and is one of the best places to visit to enjoy a host of fun things to do in Penang. The site is quite popular for its somewhat stinky yet famed local fruit,
Durian
. In addition, you can enjoy a relaxing sightseeing experience of traditional
Malay
settlements along the beach, visit the countryside horse stable, take a tour of a nutmeg facility and even visit the Hakka Village and enjoy some mouthwatering
Hakka
dishes.
5) Shop at night markets
A famous spot among locals is the
Chulia Street Night Market
. Watch the entire Chulia Street come alive at night treating you to a whole new experience. Sizzling street food is the highlight but you could also look around for authentic souvenirs and handicrafts at bargain prices to take back home with you.

6) Enjoy the sunset and sunrise at Batu Ferringhi
Batu Ferringhi
is one of the most beautiful beaches frequently visited by locals and foreigners alike. You could feast your eyes on the sunset and sunrise open the glistening blue waters or even enjoy some fun filled water sports like jet skiing, parasailing, banana boating, or simply toss a Frisbee around to have a great time while you are there.
7) Learn the art of batik printing

If you are looking for some unique things to do in Malaysia, you should not miss out on a visit to the Penang Batik Factory. Established way back in 1973, you can learn much about the various techniques used to create these beautiful works of art. You could even buy some supplies to take back with you and try your hand at Batik Art yourself.
Looking forward to planning your trip to Malaysia now? Take a look at the
Penang City Package
to help you explore all the must do things in Penang taking into account some helpful travel tips from locals from locals as well.