"There is a growing feeling that perhaps Texas is really another country, a place where the skies, the disasters, the diamonds, the politicians, the fortunes, the football players, and the murders are all bigger than anywhere else." – Pete Hamill
Welcome to Dallas city — the 'Big D', the city of Stetsons, Dallas cowboys, and oil barons. If there were an eponymous American city, Dallas would be it.
Unlike most Texan cities, Dallas has thus far managed to avoid the boom-and-bust cycle of the oil industry, with resounding success: this is America's fastest-expanding city, and as you'll often hear repeated in Dallas news, one of the nation's premier destinations for tourists. After all, there is no shortage of sights to see and things to do in Dallas.
At the heart of the city's infatuation with glitz and glamour is a very Texan pride and Texan insecurity, Dallas is obsessed with getting everything right the first time, which includes tourism!
So, here are our picks for some of the top things to do in Dallas, so you too can enjoy the city in the most Halal way possible.
1. Art And Ambiance In The Neighborhood Of Deep Elum
Image Credit: Heather Gill on Unsplash
6 minutes east of downtown lies the historic neighborhood of Deep Elum, where all things art, music, and graffiti are headquartered; hence, making it one of the very best things to do in Dallas, Texas. Whether you're a jazz fanatic or bananas for abstract sculpture, Dallas's art district has certainly got something for you, including endless art pieces curated by Muslim artists; so don't forget to show your support!
Nearby, one of the best Halal restaurants in Dallas, Ricky's Hot Chicken makes a must-have buttermilk chicken burger. And right after you fill your belly with some delicious Halal food, don't forget to pay your respects at the Masjid Al Islam.
2. Stop And Smell The Roses In The Dallas Arboretum And Botanical Gardens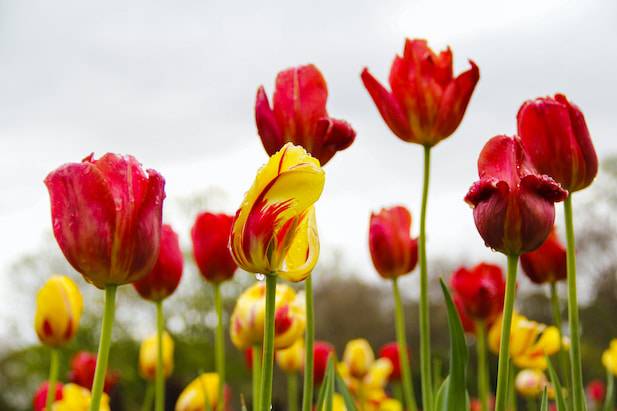 Image Credit: Savannah Rohleder on Unsplash
This stunning 66-acre arboretum features 17 indoor/outdoor galleries, 150 interactive activities, and themed exhibits like Sunken Garden and the Woman's Garden. Is it any wonder it's one of the top things to do in Dallas?
On an average day, you can expect to see at least a few wedding parties posing for pictures amongst the azaleas. Don't forget to drop by the Wava Halal Grill nearby for some succulent kebabs!
3. Shop Till You Drop In Lower Greenville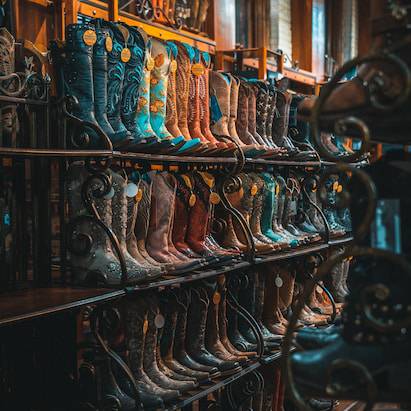 Image Credit: Andreas Dress on Unsplash
You'll need the better part of a day to visit Lower Greenville, especially if you want to do it any justice. With plenty of eclectic boutiques, and a veritable smorgasbord of Halal eateries, gastropubs, and farmers' markets, there is plenty to see and do at Lower Greenville for everyone.
With all of the best attractions in Dallas in 2021 in a neat 30-mile radius. You're probably only a stone's throw from some of the best Halal restaurants in Dallas or a Mosque. Just ask a local to point you in the right direction!
4. Press Your Face To The Glass At The Dallas World Aquarium
Image Credit: Tony Reid on Unsplash
The adventure starts right when you walk in at the Dallas World Aquarium, undoubtedly one of the best attractions in Dallas 2021. The first floor opens out onto the rainforest exhibit, where the exotic birds lounge and the second floor opens out onto the actual aquarium where the Japanese crabs and jellyfish float amongst the penguins.
Unfortunately, you can't bring outside food into the aquarium and its own restaurant doesn't have anything Halal on offer, but a great bowl of chicken and rice can be had at Big Guys Chicken and Rice right down the street! Definitely still one of the most fun Dallas things to do!
5. Enjoy A Moment To Yourself In The City's Green Spaces
Image Credit: Klyde Warren Park
Dallas has been making a concerted effort to increase the amount of greenery in the heart of the city. When you're tired of scrambling and visiting all of the best attractions in Dallas, wander the lush parks that have become something of a port in the storm for downtown residents, starting with Klyde Warren Park, a 5.2-acre public park built over a major freeway.
There are plenty of Halal food trucks around when you get nippy, and there's no better way to enjoy Dallas's weather!
And that concludes our list of the best things to do in Dallas, Texas! How many of our favorite attractions are you planning on visiting? For more destination ideas, check out our travel blog to find locations of Halal restaurants and mosques near you.