Japanese festivals or '
matsuri
', are highly anticipated by the locals and tourists alike - and are a big part of
Japanese culture
that offer visitors a truly fantastic experience. These unique festivals only found in Japan often feature processions and traditional dancers in colourful costumes or floats – which are quite a sight to behold. Check out this list of Japanese festivals and find out all about Japanese festivals that you just can't miss out on.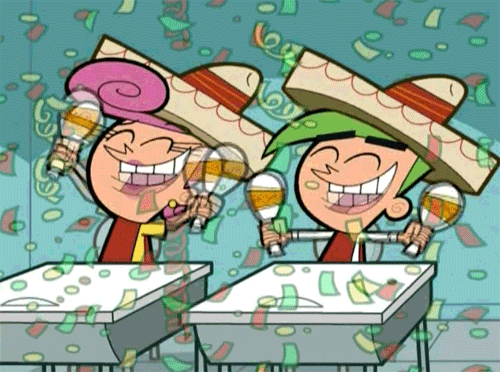 Credits - giphy.com
1) Sapporo Yuki Matsuri


Picture Credit - www.onozomi.com
The Sapporo Yuki Matsuri, also known as Sapporo Snow Festival, is held in Sapporo, Hokkaido every year in February is one of the most exciting seasonal festivals in Japan where you will get to see carved, glistening ice sculptures. The history of the Sapporo Snow Festival dates to 1950, when school students created just six ice sculptures for a one-day event but ended up attracting over a 1,000 people. The festival eventually became extremely popular.
The Odori site located in Odori Park is the main area for viewing the larger and impressive sculptures, while the Susukino Site usually displays over hundred crystal-like sculptures – statues of famous figures or buildings can be seen too. The lights create an almost ethereal glow at night but are just as beautiful during the day too. While you're there, don't forget to take part in fun activities to beat the cold winter – such as ice skating or take an exciting ride down the popular Tsu Dome Slide.
2) Sendai Tanabata Mature
Picture Credit - www.deviantart.com
The
Sendai Tanabata Masturi
also known as the Star Festival, is another one to add to your list of Japanese festivals that you cannot miss. One of the largest and popular festivals in Japan, it is held in Sendai from 6th to 8th August. Tanabata celebrates the meeting of the stars Altair and Vega (known as
Orihime
and
Hikoboshi
in Japan) that are separated by the Milky Way.
You will see colourful hand-crafted streamers which represent threads of a loom decorating bamboo poles which will be situated along brightly lit shopping arcades and streets, creating a beautiful effect throughout the city. It's traditional for people to write wishes and hang them on a bamboo branch with other paper decorations that represent prosperity and ward off bad luck. You can also enjoy live entertainment, stage performances and traditional food at festival spaces in Kotodai Park and other surrounding parks.
3) Tokushima Awa Dori Festival
Picture Credit - yourguidetojapan.weebly.com
Awa Dori
is one of the largest dance festivals in the world and one of the most exciting seasonal festivals in Japan. It is held from 12th to 15th August every year and is part of the unique festivals only found in Japan that will give visitors a memorable experience.
The dance style originates from the Kamakura period. Origins of the parade date back to the 1500s where celebrations of the Tokushima Castle opening ceremony resulted in the townsfolk forming a lively impromptu procession. A procession of traditional dancers dressed in coloured yukatas perform the nagashi dance during daytime with musicians playing drums, gongs, flutes and three-stringed instruments on the streets of the Tokushima Prefecture. You can also watch the more upbeat zomeki dance performed at night.
4) Tottori Shan Shan Matsuri
Picture Credit - www.somecatfromjapan.com
Also known as the Umbrella Festival,
Shan Shan Matsuri
is one of the more unique festivals only found in Japan that is held in the Tottori Prefecture in August. The word 'shan shan' refers to the sound of jingling bells on the umbrellas. The festival is based on the legend dating back to the Edo period where an old man danced during the drought season and prayed to a village god for rain.
You can witness a parade of dancers dressed in yukatas twirling decorative paper umbrellas and Japanese swords. Hundreds and thousands of dancers would rotate their colourful hand-made umbrella, to make pleasant chimes from the bells to complement the beautifully formed rainbow drawing on their umbrella.
5) Aomori Nebuta Matsuri
Picture Credit - www.kyuhoshi.com
Aomori Nebuta Matsuri
is one of the largest and most exciting seasonal festivals in Japan that attract large numbers of tourists from around the world to Aomori prefecture in Japan. This festival is held from 2nd to 7th August annually and is definitely one of the most anticipated festivals in the country. Many have heard of the legends behind this festival, but the true historical origin of the festival remains unknown.
This festival is well-known for its brightly lit up floats of warriors (which the word 'nebuta' refers to), dancers dressed in haneto costumes and musicians playing flutes and drums. The colourful and expressive floats are inspired by mythology or kabuki plays, and are carried by ropes through a designated route in Aomori city. The floats look especially spectacular at night and you can enjoy an amazing display of fireworks that will mark the end of the festival on the final night.
Exciting seasonal festivals in Japan are a wonderful experience that you simply cannot miss since you can't find them anywhere else. So do look up some festival dates when planning your
next vacation
!