Worried about the long queues in the supermarkets during this COVID-19 situation? This coupled with the uncertainty of finding your daily groceries still sitting on the shelves during this serious situation? Well, you no longer have to worry for we have 10 online grocery delivery services lined up for you to order from! Skip those queues and simply purchase your daily fix of groceries right at your fingertips from any of these 10 online grocery stores and shopping sites. We promise it won't tire you out as your groceries will be diligently delivered right to your doorstep.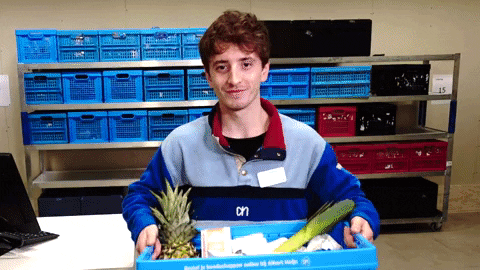 1.Tesco
Credit Image: Tesco
Tesco is now available online, with a wide variety of fresh vegetables and meat to choose from, as well as other household items like health and beauty products. Isn't it amazing how you can have your daily groceries and home essentials delivered right to your doorstep? Look out for their e-coupons too for great discounts. Make sure you register for an account first before starting your shopping!
The Tesco Online Delivery is only available for selected locations within the Klang Valley area, Penang and Johor Bahru. Download the Tesco app now or visit their website for more information.
Website | Facebook | Instagram

2. Happy Fresh
Credit Image: HappyFresh on Facebook

Happy Fresh allows you to shop for your groceries from your favourite stores online. Your groceries are freshly handpicked for you by Happy Fresh's trained shopper, before it is delivered at your convenience, in as little as one hour. Some of the prominent supermarkets that Happy Fresh delivers from include Giant, Cold Storage, Mydin, and many more. What's so great about Happy Fresh is the wide range of discounts it offers. There is also a wide variety of food and household essentials to choose from which includes meat and seafood, dairy products, dry and canned goods, frozen food and even organic products. Happy Fresh also provides simple recipes for everyone to try out. So what are you waiting for? Start ordering from Happy Fresh now!
Happy Fresh only serves selected areas in Klang Valley, Penang island and Johor but they are constantly seeking to reach out to more areas. Check out if they deliver to your location by downloading the app or using their website.
Download their app now to get the latest updates and great deals right at your fingertips.
Website | Facebook | Instagram

3. Mydin
Credit Image: Mydin
Shopping for groceries has never been easier with Mydin Online Store! With the Mydin Online Store, you can save time and enjoy a hassle-free shopping experience by skipping the queues. Simply register with Mydin Online store and you are all set to place your first online grocery order. Mydin also carries a wide range of Halal products commonly found in hypermarkets which are now made available online. Some of these items include fresh groceries, household essentials, pet food and necessities, and many more. More products are added on a daily basis so customers are encouraged to browse through the website.
Download the app for the latest deals and added features.
Website | Facebook | Instagram

4. RedTick
Credit Image: RedTick
RedTick offers a personalised online shopping experience for customers. Simply set a delivery timing and RedTick will choose your groceries for you and get it delivered right to your doorstep. If you spend a minimum of RM150, you get free delivery. Great deal isn't it? RedTick is also committed to delivering the freshest groceries right to your doorstep. You can pick from more than 10,000 different types of groceries, fresh produce, dairy products, and many more.
RedTick delivers to selected areas in the Klang Valley, including Kota Damansara, Bandar Utama, Tropicana, SS2, Subang, Sunway, TTDI, Bangsar and Ampang.

5. Lazada
Credit Image: Lazada on Facebook
Lazada not only offers the latest tech gadgets, fashion trends and home products, it also offers online grocery services. With Lazada around, you can get your groceries replenished without having to step out of the house. For those who are familiar with Lazada, you would know the great deals and discounts it offers. Fret not as the online grocery store at Lazada comes with attractive prices and generous discounts. You can get your daily fix of groceries at affordable prices. Simply visit the website or download the Lazada app.
Website | Facebook | Instagram

6. Big Box Asia
Credit Image: Big Box Asia on Facebook
Bix Box Asia is the best online store to visit if you prefer organic products. Bix Box Asia offers a range of organic groceries some of them include frozen meat and vegetables, canned and powdered food, and many more. Some of their popular food items include organic and halal chicken meat so be sure to get them quick before they are sold out. While Bix Box Asia covers nationwide delivery for dry goods, the delivery for chilled and frozen goods are only available in Klang Valley currently. For purchases above RM100, there will be free delivery. Don't miss out on this great deal. Simply register with Big Box Asia and you're all set to shop for the freshest groceries.
Website | Facebook | Instagram

7. Sunshine Online
Credit Image: Sunshine Online on Facebook
Sunshine supermarket is now available online at Penang Mainland. At Sunshine Online, you get to experience the convenience of shopping for your groceries at your fingertips. Forget the long queues at the supermarket for you get to enjoy fast delivery of the freshest produce everyday, simply by adding these to your online cart. Sunshine Online also provides a great selection of your favourite brands. You can find a wide variety of produce like fresh vegetables, fruits and meat and not forgetting frozen and chilled food. Sunshine Online also offers canned food, snacks and desserts as well as cooking ingredients for you to prepare your home cooked meals. This way, you don't have to step out of the house and physically get your groceries for Sunshine Online has got you under cover.
8. MyFishman
Credit Image: MyFishman on Facebook
MyFishman delivers some of the freshest fishes and seafood from the local sea in Malaysia. Here, you can choose from over 50 types of fishes and shellfish found in Malaysia. MyFishman is dedicated to providing the freshest fishes and seafood and thus, they work together with local fishermen to pick the best seafood that is available in the season for you. Your fresh seafood delivery will vary accordingly each time it is delivered to your house to ensure that you get to taste fresh seafood of the season as well as to try a variety. By ordering your fishes and seafood from MyFishman, you are also contributing to the sustenance of the healthy fishing ecosystem since getting seasonal fish indicates that you are getting seafood available in large quantity and the freshest one of the season. Why not place your orders now with MyFishman? That way, you get to enjoy delicious meals made with fresh seafood from this online delivery service!
Website | Facebook | Instagram

9. Potboy Groceries
Credit Image: Potboy on Facebook
Potboy Groceries is an online grocer shopping site where you get to choose from new brands as well as your daily essential products. PotBoy Groceries aims to provide a simple yet exciting shopping experience for users through their well curated tips, finds and tools and inspirations shared for daily living. They also source their products directly from suppliers and are committed to get their products delivered directly to your doorstep. By placing your orders online with PotBoy Groceries, you are not only saving your precious time and effort but also avoiding the crowd, as you no longer have to step out of your house to get daily groceries. If you fancy this convenient and fast option, order your groceries online now!
Website | Facebook | Instagram

10. Jocom
Credit Image: Jocom on Facebook
Jocom is a well-known online grocery shopping mobile application in Malaysia which stands for 'Just Order Conveniently On Mobile'. It offers over 5,000 products, specializing in groceries and household staples. To use the services offered by Jocom, simply download the app and register for an account. Now, you're all set to start shopping for groceries and other household items listed. Look out for their website or Facebook page for exciting deals and coupon codes. Jocom delivers within 24 hours to your doorstep and is a preferred alternative to grocery shopping at a physical store, particularly in this COVID-19 situation, where we try to avoid the crowd and practice social distancing as much as possible. Download the app now for more information or visit the website!
Website | Facebook | Instagram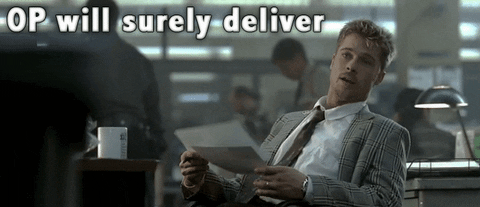 Grocery shopping is no longer a hassle with these 10 online grocery delivery services in Malaysia. Given the COVID-19 situation, online grocery shopping becomes a better alternative where you no longer have to step out of the house and queue for your daily groceries. Simply order your groceries online and they will be delivered right to your doorstep. Convenient isn't it?
With that, we wish that our readers all over the world will stay safe and strong. Practice good social hygiene and never stop praying and hoping for the best situation. We will get through this, Insha Allah. And remember to stay home!