Poshpacker hotel is the hotel of the new generation of travellers. This future-forward hotel incorporates the idea of a comfortable hostel and a luxury hotel, providing single bedrooms with all the privacy and spaces needed for a solo traveller. Just as the name suggests, the services of this hotel are designed for backpackers but with an elevated twist of refinery. Not to mention, it's a crescent rated establishment as well! Are you intrigued yet?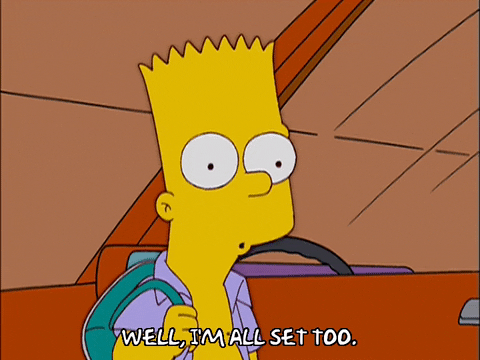 Read on to find out about this new type of accomodation in this ever-changing world of travel.
Hotel Services
Credit Image: PoshPacker Hotel on Facebook
The hotel has an elegant, sleek and modern design running through its rooms, bathroom facilities and cafes. All rooms provide a woven basket filled with free essentials required for your stay. PoshPacker has got you all covered. The luxury selling point of this hotel is that it provides a flat-screen TV in each room.
The Poshpacker Hotel has a brilliant central location; in most cases, such central location would lead to exorbitant prices and yet, this hotel provides affordable rooms which is just an 8-minute walk away from the Taipei Main Station. Not only is the accessibility great but the Zhongzheng District is bustling with street-food, authentic Taipei experiences and friendly locals.
Credit Image: PoshPacker Hotel on Facebook
While the hotel provides shared bathrooms, as in the case for most backpacking hostels, its facilities have been graded an 8.7 for cleanliness so you can be rest assured. If you are travelling as a group, this hotel can still accommodate you by putting you and your group members in rooms side by side, granting you your own private space after a long day of touristing and enjoying Taipei, but also the close proximity you may need for a midnight chat with the rest of your group.

Halal Friendly Services
Credit Image: PoshPacker Hotel on Facebook
This hotel is divided into male and female floors, perfect for conscientious Muslim travellers. The shared bathrooms are segregated and equipped with a Japanese washlet. The cleanliness and privacy of the hotel is held in high regard so you have nothing to worry about.
The hotel respects and accomodates to the needs of visitors with different beliefs. This is evident with Halal-friendly features each room offers; prayer directions are marked out, with prayer mats and a prayer timetable readily provided upon request. The hotel is also not part of the gambling resort and doesn't sell alcohol or have a bar. This will make you feel safer. Furthermore, the mini-fridges in your room are filled with halal goodies, so no need to check the back of the product for haram ingredients.
Time to enjoy the hotel's Halal-friendly facilities and get that blissful night of sleep, amazing!

Halal-Trained Staff
You shouldn't feel apprehensive when approaching any of the staff members regarding any halal requirements or arrangements you may need. The staff are well-trained and aware of the Muslim guests requirements. During Ramadan, Halal Iftar can be arranged for guests. Additionally, the hotel can make arrangements for guests to be taken to the nearby mosque for Taraweeh prayers. On a regular day basis, the staff can direct you to Halal restaurants, mosques as well as answer any general queries you may have on Halal services. Furthermore, they have female room attendants specially catered for female guests who are more comfortable with female staff.

Halal Amenities around PoshPacker Hotel
You wouldn't want to miss out on the night markets renowned in Taipei, known for its delicious street food, but make sure to inquire about the ingredients in the food you're about to buy first and check for Halal signs. However, do not despair if this isn't your style as PoshPacker hotel is a bustling district with many halal restaurants located around the area.
1. Halal Beef Noodle House
Credit Image: Halal Beef Noodle House on Taiwan Halal
This Halal Beef Noodle House is a well-known absolute legend amongst the Beef Noodle Soup eateries; its history goes back to 2007 as one of Taipei's Top 10 Beef Noodle Soup House.
Their speciality is worth a try given its success with locals and tourists.
Address: No. 23, Yanping South Road, Zhongzheng District, Taipei City, Taiwan 100
Contact: +886-2-23318203
2. Safranbolu Turkish Restaurant
Credit Image: Safranbolu Turkish Restaurant on Facebook
A Turkish Restaurant that provides its customers with a traditional Turkish menu. Rich meat, colourful veggies, indulgent desserts and even the traditional tea; this turkish restaurant focuses on bringing Turkish food right to your table in Taipei. Be sure to check them out.
Address: No. 60, Section 2, Nanjing East Road, Zhongshan District, Taipei City, Taiwan 10491
Contact: +886 2 2522 2939

3. Thai Yunus Halal Restaurant
Credit Image: Thai Yunus Halal Restaurant on Facebook
This halal restaurant brings to you straight from Thailand, the fresh flavours of deep fried chicken, succulent fish in flavoursome soups, delectable rice dishes with crunchy nuts, and mouth-watering pancakes to satisfy your hungry stomach. A great halal spot you can visit recurringly because of the endless choices of food in the menu.
Address: No. 36, Beining Road, Songshan District, Taipei City, Taiwan 105
Contact: +886 2 2579 0528

4. Royal Resto/Indonesian Food (Halal)
If you are craving for something different like Indonesian food, have no fear, royal Indonesian food is here. The Menu is straightforward; it shows you an illustration of the different kinds of food available, with a wide variety of soup, rice dishes, and deeply aromatically cooked meat that comes with fresh salad and carbs.
Address: No. 72, Section 2, Xinsheng South Road, Da'an District, Taipei City, Taiwan 106
Contact: +886 2 2393 5995

Lists of Nearby Mosque
Taipei Grand Mosque
Living up to its name, the Taipei Grand Mosque is indeed the largest and most famous mosque in Taiwan. The mosque was built to reminisce on the Islamic Middle Eastern-style architecture and it has strong ties with Saudi Arabia, Iran and Jordan. In 1971, it was visited by King Faisal.
The mosque provides a place for worshippers to pray 5 times a day, as well as a place to read the Quran comfortably in a safe space. The mosque is also home to Islamic courses held by Taiwanese Muslim members of the community to educate the youth.
Address: No. 62, Section 2, Xinsheng South Road., Da'an District, Taipei City ,Taiwan 10650
Contact: +886-2-2321-9445
Website: https://www.taipeimosque.org.tw/

Taipei Main Station
In the basement of the Taipei Main Station, you can find a Muslim prayer room. This prayer room is a simple space that is secured with instructions on how to access the room. Definitely perfect and convenient for travellers or residents who needs to carry out their prayers.
Address: No. 8, Zhengzhou Road, Zhongzheng District, Taipei City, Taiwan 100
Phone: +886 2 2381 5226


Can't wait to travel in elegance and style? Give PoshPacker Hotel a try!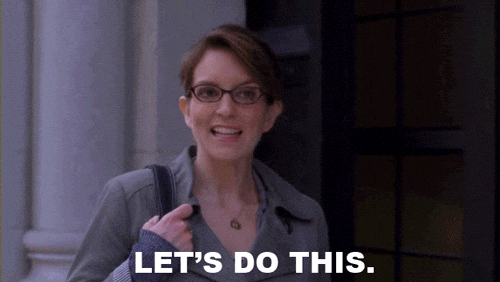 Book now.

Address: No. 50, Section 1, Hankou Street, Zhongzheng District, Taipei City, Taiwan 100
Contact: +886 2 2375 5555