Mastercard-CrescentRating Ramadan & Eid Lifestyle Report 2022: The Significance of Family
Everyone agrees that family is the most valuable treasure. Ramadan has become a significant event for everyone and their families. We can share iftar and suhoor with those we care about. The family consists of a father, a mother, a brother, and a sister. What a joy it is to share this holy month with them.
It is ideal if we can have home-cooked meals instead of eating out in order to strengthen our bonds with our family members. We eat our meals at the same table as them.
Furthermore, in March this year, Mastercard and CrescentRating released the Mastercard-CrescentRating Ramadan & Eid Lifestyle Report 2022, which discusses the importance of family. During Ramadan, the report also mentioned family-based activities or meals.
CrescentRating and HalalTrip founder Fazal Bahardeen stated in the report that during the pandemic constraints of the last two years, most respondents preferred to stay close to family and friends to focus on family bonding and community activities.
According to Bahardeen, 92 percent of respondents chose to have iftar or suhoor with their families. Then, 75% of those polled prefer to break their fast with extended family and friends. These figures are also among the top reasons why most respondents do not intend to travel during Ramadan.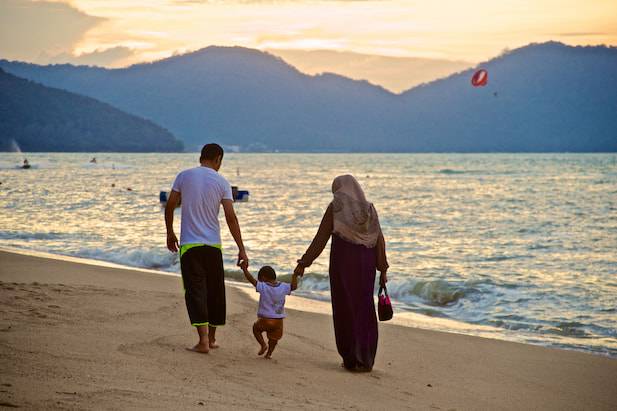 Image Credit: Patrick Boucher on Unsplash
Muslim communities flourish during the holy month of Ramadan. Throughout the entire month, fasting is made more enduring and uplifting by spending time with family (immediate and extended), friends, and fellow Muslims.
"I love inviting non-Muslim friends (or associates) to break fast with, to make them understand more about Islam."
It's a humbling experience to be surrounded by people who are fasting as well. Mealtimes in Ramadan are typically social occasions. Family and friends gather in homes to enjoy various sweet and savory dishes, according to local traditions and preferences.
"I like to perform worshiping activities with family."
What are the top three activities you look forward to during Ramadan?
Having iftar/suhoor with family: 92%
Breaking fast with extended family and friends: 71%
Having delicious food: 42%
Shopping for Eid: 33%
Traveling: 12%
Traveling is not the Main Priority during Ramadan
Image Credit: Luca Bravo on Unsplash
Generally, Muslims avoid traveling during Ramadan. In the years before COVID-19, however, there had been some growth in travel. However, COVID-19 curtailed that growth.
According to this report, 77% of respondents do not want to travel during Ramadan. In light of the constraints, they faced in the previous two years, most prefer to stay close to their immediate and extended families and friends, focusing on spiritual activities and bonding.
Some people refuse to travel because they are afraid of COVID-19.
A small number of people intend to travel for a variety of reasons, including being with family or for work. According to those who plan to travel, 34% plan to perform Umrah. Saudi Arabia has been selected most frequently by respondents for Umrah, followed by other Muslim majority countries, such as Indonesia, Malaysia, and Turkey.
What are the reasons for not planning to travel in Ramadan?
Do not want to travel during Ramadan: 50%
Prefer fasting with family: 48%
Due to COVID-19 concerns: 28%
For financial reasons: 20%
For what purposes do you plan to travel in Ramadan?
Perform Umrah: 34%
For leisure: 22%
Be with our children: 21%
For business: 14%
Be with my parents/in-laws: 13%
Be with friends: 10%
A Specialty of Ramadan: Traditional Home-Cooked Meals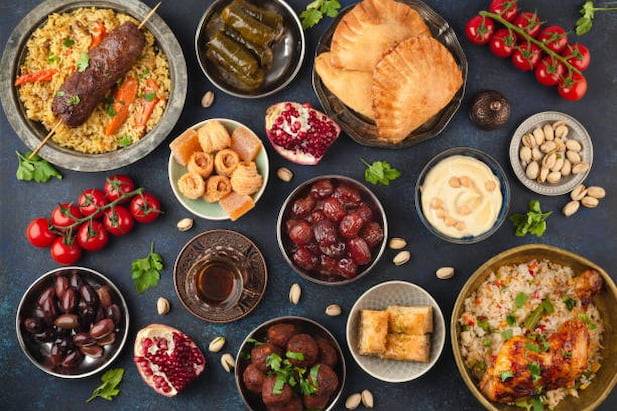 Image Credit: thesomegirl on iStock
A majority of respondents (42%) do not order food out or dine out (36%). In spite of this, 74% prefer to cook at home every day.
During Ramadan, a substantial proportion (40%) dines out and orders (33%) at least once. Approximately 15% and 30% of respondents, respectively, dine out and order food at least once a week.
In most cases, people say traditional delicacies for iftar and suhoor. The menu includes fried snacks like samosas, soups, porridge, and main meals such as rice dishes and bread. There is little Western food consumed during Ramadan.
Ramadan is a communal practice, as we have already stated. It is common for families to prepare traditional meals and desserts together.
Restaurants, food vendors, and caterers that offer a variety of regional cuisines are more likely to succeed. If they market their services as family-friendly, they will attract more customers.