France has been able to secure the top spot for the
most leading tourist destinations in the world
successfully for decades - with almost 85 million visitors annually. This might make you wonder what's all the buzz about France. We have put together some of the amazing reasons why you should consider traveling to this charming country to enjoy an unforgettable Muslim-friendly holiday.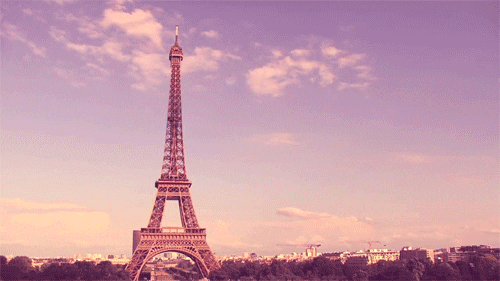 Credits - giphy.com
1) Beautiful Mosques


Picture Credit - www.en.alalam.ir

With Islam being the second largest religion in France, there are several beautiful mosques located throughout the country. You'll be able to enjoy a Halal-friendly holiday in France. The Grand Mosque of Paris is one that you should definitely visit! Founded almost 100 years ago, it is one of the largest mosques you can find in France.
2) Unique displays of the cities and villages
Eiffel Tower, Notre-Dame de Paris, Arc de Triomphe - any of these sounds familiar? Laden with beautiful attractions and historic monuments, this is why so many fall in love with this country. As you visit cities such as Versailles, Lyon, Cannes and not to forget, the capital city, Paris, you will witness the amazing display of beauty each city offers. With over 80 percent of the France belonging to the countryside, the picturesque French villages too are not to be missed. Colmar - dubbed the Little Venice - is a cute, colourful town with tiny homes and shops - most of them painted in vibrant, bright colours. Bring along your camera, because there are too many beautiful things to be photographed.
3) Wonders of French Art
Almost everything about France boasts of the country's rich
art
. Home to some of the greatest creations on earth, this is another of the top reasons to visit France.
Impressionism
is just one of the main forms of art that blossomed from this artistic nation, and as you explore some of the world famous art museums like the Louvre Museum in Paris, you will be able to see many wonderful works by some of the
most renowned artists
in history such as
Vincent van Gogh
. The Louvre Museum also houses one of the world's most famous paintings -
Mona Lisa
.
4) Luxury shopping experience
It's no surprise that being home to Paris, the
fashion capital
of the world, France would be one of the best places to enjoy a shopping spree like no other. There are several stylish malls and streets that offer an out of this world shopping experience. Champs Elysees is one of the most popular streets in France for you to start your shopping spree - it houses renowned labels like Louis Vuitton, Christian Dior and Gucci. Make sure to bring along a companion who is able to shop for hours non-stop!
5) Delicious French cuisine
French cuisine
is guaranteed going to tantalize your taste buds. As one of the more Muslim-friendly holiday destinations in Europe, you will easily be able to find several amazing restaurants and eateries that serve French delicacies that are either Halal-certified or Muslim-friendly. You might want to stop by the Taj Mahal Restaurant,
La Palme Lounge
and Sahil Restaurant as part of your Halal-friendly holiday in France. If you're unsure of the restaurant's Halal status, don't be afraid to ask before dining there.
6) Perfect Summer holidays
Sun, sea and mountains are some of the best reasons to visit France during the summer. For those of you who are planning your holidays in the summer, you will be able to enjoy the lovely warm weather while you spend time basking on some of the most beautiful golden sandy beaches. A great suggestion for you would be Deauville Beach in Normandy - dubbed the Queen of Norman beaches and said to be one of the best seaside resorts in France. If you're an adventure-lover, you can also enjoy a beautiful hike up famous mountains like Mont Blanc, Barre des Écrins, Chamechaude and many more.
7) A host of winter sports
If you're a winter person, France is also the ideal destination for you! The amazing mountain ranges of France turn into a winter wonderland during the season. One of the most famous mountain ranges - the Alps - is one of the top attractions in France during the winter season for
skiing
and other fun
winter sports
. If you're an amateur in winter sports, don't worry - you can easily get help from instructors and rent any equipment you would need for your ski trip. Les Trois Vallles (The 3 Valleys), said to be the
largest ski resort in the world
, would undoubtedly be one of the best places to enjoy winter sports!
8) Child-friendly vacation
If you are looking for a destination to enjoy your family holiday with kids, France might just be your choice. There are so many things to learn about and fun activities to take part in, that you and your kids will be able to enjoy a very engaging family holiday. A visit to Disneyland Paris could be one of the key highlights of your holiday, where you can spend time in one of the most magical theme parks in the world.
There you have it! Are you now ready for a Halal-friendly holiday in France?