In the last few months, COVID-19 certainly played a big role in dramatically changing our social and work lives. This pandemic changed many aspects of what we consider "normal way of doing things". One of these changes which many of us have experienced since March 2020, is working from home (WFH). Another is the art of ordering groceries online! Now, as the world slowly moves away from extended lockdowns and slowly re-opens workplaces and stores, another new "normal" will have to be practiced by most of us. This is because while we have managed to curb the spread of the virus through the adoption of a series of preventive measures, COVID-19 has not gone away and continues to be a threat unless managed properly. The World Health Organization (WHO) and local governments have made many recommendations and provided guidelines which must be followed by not only employees and employers, but also every person in the world.
As one of the first things happening on easing of lockdowns is people returning to work, there are likely to be challenges that we must face. For instance, in many countries, schools are still closed, which means children must remain at home. Also, with the advice given to people with pre-existing illnesses and the elderly to take extra care, there remains the worry and stress of managing dependents at home. Another challenge that most employees are likely to face is going back to the office routine after several months of remote and flexible work hours, getting up late, and dressing down.
So, here are some tips that may come in handy to manage these challenges while preparing to return to work again!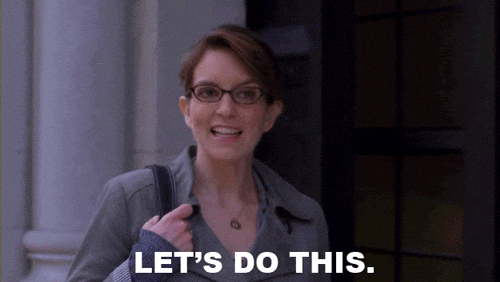 1. Continue to Maintain Social Distancing and Adopt General Hygiene Guidelines
Image Credit: Kseniia Ilinykh on Unsplash
Over the last few months, we have learnt new routines for maintaining social distancing and general hygiene. So, even as you return to work, continue these practices. Wear facemasks, avoid touching your face, keep a distance from people, stay at home if you feel unwell, avoid physical contact with other people, wash your hands frequently for 20 seconds, and disinfect your office workspaces. Some of these will also be part of the new rules which your employer mandate must be followed. So, do so diligently to ensure your personal safety.

2. Understand and Accept New Workplace Policies and Rules
Image Credit: Adolfo Félix on Unsplash
When returning to work during this Covid-19 pandemic, accept that there are going to be changes in the way your workplace looks and operates. For instance, social distancing rules, temperature checks, wearing facemasks, and other similar methods to safeguard the health and wellness of employees will become the "new norm". From an operations perspective, it is likely that meetings may continue to be online, distances or barriers are placed between workstations, and there are new rules to follow when interacting with customers. So be ready to accept and embrace these changes. Do not consider them a hindrance or too ludicrous. Remember, by following these rules at the office, you are ensuring the safety of not only yourself but also your colleagues and your family.

3. Getting Back to the Work Routine
Image Credit: Arlington Research on Unsplash
The last few lockdown months has resulted in most people's work routines being disrupted due to changes in how we have adapted to working from home while managing the home front and changes to the routines of all family members. Most people's usual morning routines would likely have been disrupted, and with the return to the workplace, there is now a need to go back to this routine. However, as not everything is back to normal, you may need to consider making a new routine accounting for changed circumstances to yourself and your family.
An example would be to make necessary arrangements for children who have yet not returned to school such as preparing their lunches, or ensuring they have everything they need to continue with their online classes. In addition, you will also have to prepare your own lunch and make an effort to get back to wearing office attire.

4. Re-establishing Boundaries between Work Life and Personal Life
Image Credit: Emma Matthews Digital Content Production on Unsplash
As we move to embrace life after lockdown and WFH, one challenge will likely be to separate work tasks from personal tasks. During the lockdown, these tended to get mingled and we jumped from work tasks to household tasks as needs arose. However, to maintain balance and remain productive, it is best to re-establish these boundaries.
You can start by having a to-do-list which can be helpful to keep track of daily tasks. Other than that, try to get your mind to focus on work by working towards accomplishing those tasks well. Remember that it is okay to take things slow. Embracing Tip 3 above should also help you to follow this tip as well.

5. Managing Stress
Image Credit: Bruno Nascimento on Unsplash
Stress has become so much a part of our lives, and more so, in the last few lockdown months. As you return to work, managing stress will remain important as you will likely be battling challenges such as children at home and even a spouse who continues to work from home, or one who has lost their job. You may also face challenges transitioning from working from home to working in the office.
To overcome this, try to keep track of what causes stress, and consider how best to manage these situations. Talk to your supervisor if you feel you need to reduce the hours spent at your workplace because you have additional home-based responsibilities due to the prevailing situation. Eating healthy, exercising, taking a break, talking about issues and problems with family and friends, and keeping a balance and distance between work and personal lives will help too. Always remember that you are not alone in this, and share your problems with someone if you think it will help.

6. Nutritional Food Consumption
Image Credit: Rui Silvestre on Unsplash
Consuming healthy and nutritious foods is important as this will help boost and keep your immune system healthy. Keeping healthy is an important part of safeguarding yourself from contracting illnesses, and this applies to COVID-19 as well. If you have the time, why not pack your own lunch for work? This way, you could prepare a more nutritional meal for yourself.


7. Apply your New Skills and Knowledge
Image Credit: ThisisEngineering RAEng on Unsplash
If you have learnt new skills during the WFH period, then apply them while in the office. This will help you to enhance your professional image at work while you become a more productive employee. Try as much as possible to re-engage with your colleagues at work. And, if you think that something you have discovered would help your co-workers or improve a work process, then share this knowledge with the rest. Such knowledge sharing will not only help your career in the long-term but also help you re-build and improve workplace relations.
8. Be Well-informed of Developments with the COVID-19 Pandemic
Image Credit: AbsolutVision on Unsplash
It is important to be aware of changes to the severity of the Covid-19 pandemic and its community spread. We also have seen various changes in the government and WHO recommendations since the start of this crisis. So, ensure you remain vigilant and are aware of changes that can lead to either a positive or negative impact on how we all continue to work and live in this new normal environment.
As we are more well-informed of developments with the pandemic, it would help us in understanding certain new measures and guidelines adopted in the workplace. The most important thing is to follow these new guidelines well in order to ensure our safety during this Covid-19 era.

There you have it, 8 tips for returning to work during the Covid-19 pandemic. As countries all over the world are starting to ease restrictions, some of us may be able to return to work once again. We hope that with these tips, you would be able to better prepare for work during this Covid-19 pandemic. For now, stay safe and healthy!