Sentosa Island is an exciting place to visit, especially for family vacations since there is something for everyone with spas and resorts, themed attractions, entertainment and golfing. You can even observe wildlife and simply enjoy the beauty of nature. Being bored at Sentosa Island is not an option!
This island is one the top tourist destinations for anyone having a holiday in Singapore. A Muslim tourist will be able to find prayer facilities as well as restaurants serving a range of Halal food at Sentosa Island. If you are not sure about the Halal status of the restaurant, do not hesitate to ask the management. Halal food at Sentosa Island can be found in food courts, street carts and near most tourist attractions that can be easily accessed by tram, train or by just walking.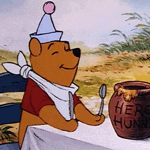 Credits - giphy.com
A List of Halal Restaurants at Sentosa Island
You can find the following Halal restaurants at Sentosa Island with different types of cuisine to suit your taste, including the usual chain restaurants. Like other places in Singapore, look for the halal logo either on the menu or at the entrance.
1) At Malaysian Food Street:
- Roti Canai & Nasi Briyani
2) At Universal Studios Singapore:
- Marty's Del Casa Del Wild Food Court, Madagascar
- Mel's Drive In, Hollywood
- Friar's, Far Far Away
- Goldilocks, Far Far Away
- Oasis Spice Cafe, Ancient Egypt
3) The Forum Basement 1:
- McDonalds
- Texas Chicken
4) The Forum Level 1:
- Fish & Co Seafood Shack
4) Festive Hotel:
​ - PappaMia, Lobby Level 2
- Coffee Bean & Tea Leaf, Beach & Imbiah Station
- Marrybrown, Beach Station
- McDonalds, Beach Station
- Old Chang Kee, Beach Station
- Fara's Restaurant (Muslim-owned)
Mosques at Sentosa Island
Currently there are no mosques at Sentosa Island itself. However, the closest mosques to the island are situated on the mainland and are within driving distance:
1) Masjid Temenggong Daeng Ibrahim
3) Haji Muhammad Salleh Mosque
37 Palmer Road, Singapore
If driving to the mainland is a hassle, you will find prayer rooms in the areas listed below:
1) Siloso Beach – Separate prayer rooms for men and women located in the Basement 1. You can ask the Information counter for directions.
2) Universal Studios Singapore – Separate prayer rooms for men and women located next to the Battlestar Galactica lockers.
3) Kidzania – Prayer rooms are only available to Kidzania customers and are located on the second level. Prayer mats are provided too.
You can also use the Halal Food Spotter feature on the official HalalTrip Mobile App to discover Halal dishes at restaurants around the world. Click on the below links to download the free App: