Make 2016 unforgettable by taking your family on their best holiday yet! Whether you're after a relaxing time at the beach, an action-packed getaway or anything in between, we've put together a list of destinations that offer attractions and activities that are sure to keep everyone busy and happy. .
1. Family Holiday Destination - United Arab Emirates
Yup, we're pretty sure you're not surprised to see the United Arab Emirates, or the UAE, in the top family spot. Consisting of 7 Emirates; all of which are unique and worthy of a visit in their own right, the UAE is a destination that is pretty much on every traveler's bucket list, and a family holiday haven. While the Emirates of Sharjah, Ajman, Fujairah, Ras al-Khaimah and Umm al-Quwain are fantastic destinations, the UAE's capital; Abu Dhabi, is more visited as it is home to world-renowned attractions like Ferrari World, Yas Island and the spectacular Sheikh Zayed Mosque. The city of Dubai is however the most popular, and has become one of the top travel destinations in the world. Your family is sure to love everything about Dubai. From its gigantic indoor aquarium, to a spectacular indoor snow park, to its beautiful white sand beaches, world-class shopping malls and restaurants, grand mosques, huge water and theme parks, and numerous other family-friendly indoor and outdoor attractions, Dubai offers something for the entire family. .
2. Family Holiday Destination - Denmark
Denmark is known to be one of the safest and best family holiday destinations in the world. Surrounded by beaches and understated landscapes, and home to world-renowned attractions such as LEGOLAND, Tivoli Gardens, Christiansborg Palace, the statue of the Little Mermaid and the Copenhagen Zoo, Denmark offers exciting outdoor adventures and unique experiences, to suit every taste and interest. Jam-packed with things to do, the hardest part of planning a trip to Denmark will be deciding what to do first! .
3. Family Holiday Destination - Singapore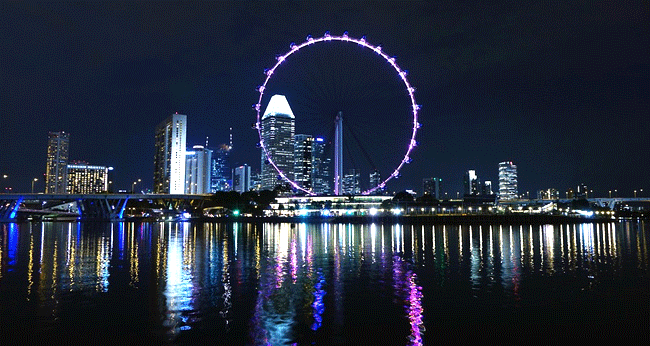 Singapore's lively atmosphere, world-renowned attractions, cultural diversity and incredible cleanliness have made it THE place to be in 2016. One of Asia's most modern cities, Singapore offers visitors an experience of a lifetime. With attractions like Sentosa Island, the Singapore Zoo, Universal Studios Singapore, Gardens by the Bay and Jurong Bird Park; all of which have something for guests of all ages, we promise, you'll have just as much fun in Singapore with the kids in tow! .
4. Family Holiday Destination - Australia
Australia is known to be one of the world's most popular family destinations, and deservedly so. It is the land of dreams, a nature lover's paradise, and a thrill-seekers haven, it is culturally diverse, home to beaches that look like they've been airbrushed, an array of unique wildlife, spectacular natural attractions - on land and underwater, and equally impressive man-made ones, a mixture of environments and thousands of beautiful islands. A country built for exploration, we can guarantee that there is no way you'll be able to see and experience all of Australia in just one visit, or two..or even three! .
5. Family Holiday Destination - Canada
Canada is probably not a destination that comes to mind when thinking of a family and child-friendly travel hot-spot, but its picture-perfect landscapes and natural landmarks, captivating cultures, famous historic sites, lively, modern cities and kid-friendly atmosphere make it ideal for a family getaway. Explore the landscapes of breathtaking Alberta, practice your French in Québec City, eat the freshest seafood in Nova Scotia, learn about Canada's heritage in Ottawa, discover world-famous landmarks in multi-cultural Toronto, and ski to your heart's content in the premier ski destination of Whistler! .
6. Family Holiday Destination - Malaysia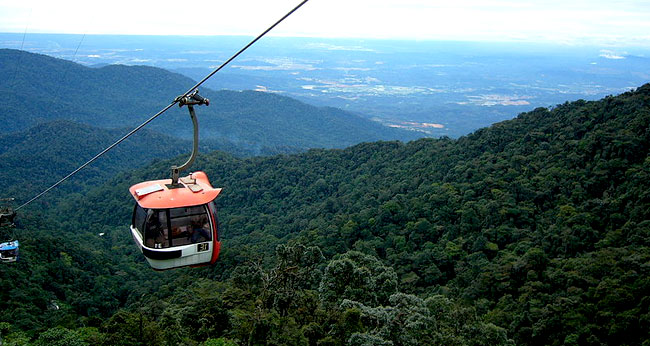 From towering sky scrapers to mountains covered in greenery to pristine white-sand beaches, Malaysia has it all! Featuring a rich mix of cultures, vibrant cities, enormous shopping malls and bustling street markets, an outstanding selection of food from around the world, astounding natural beauty and charming people, Malaysia has something for everyone. If you want to spend your family holiday outdoors, head to one of Sarawak's national parks, or if your family prefers to shop, Kuala Lumpur is where you need to be. Penang; famous for its exquisite beaches, is perfect for those looking to relax and catch some sun, and for a cultural experience like no other, visit Malacca! .
7. Family Holiday Destination - Hong Kong
A melting spot of east and west, Hong Kong is known for its vibrant cultural scene, is a famed shoppers' paradise, and is Asia's top culinary capital. Found amongst the skyscraper filled city are modern shopping malls and ancient temples and attractions that will get you hooked no matter how many times you've visited. From adrenaline pumping outdoor pursuits to rich wildlife and beautiful natural heritage, to shopping at a bustling street market, to magical adventures at the iconic Disneyland, Hong Kong offers it all! .
8. Family Holiday Destination - Switzerland
Switzerland is a country of untold natural beauty and picture-perfect vistas, ancient castles and palaces, a combination of ancient and modern architecture, sleek cities, quaint traditions and uncountable attractions for young and old. If your family wants to spend their holiday outdoors, breathing in the clean, crisp air, you'll be pleased to know that Switzerland offers the best of the best - from hiking and biking to skiing, mountain climbing and snowboarding. If shopping or sightseeing, or even museum hopping is more your scene, you'll be able to experience it all in Switzerland! .
9. Family Holiday Destination - New Zealand
New Zealand is the ultimate escape for those seeking a break from their busy city lives. Featuring dramatic scenery and pure, untouched landscapes, lush forests, postcard-perfect beaches, majestic, snowcapped mountains and a modge podge of fascinating cultures, New Zealand is a destination that always offers something new and exciting. With attractions and activities that are sure to awaken the inner explorer in every member of your family, New Zealand definitely deserves to be in our list of the best family destinations for 2016! .
10. Family Holiday Destination - Qatar
Whether it's your first visit or your 20th to Qatar, its bustling cities, mixture of cultures, fascinating heritage and traditions, divine food, great shopping and numerous family-friendly attractions will make you want to go back for more! Laced with natural splendor, and filled with unique sights and experiences, Qatar is a dynamic destination that will help you make unforgettable memories with your family. .
Check out more of HalalTrip's Best 10 lists of 2016 here!
.