Looking for the best Halal friendly holiday destinations to visit in 2016? Here is a list put together by the HalalTrip editorial team to help you find the best vacation spots to explore.
With the dawn of 2016, many holiday goers might be on the lookout for the best Halal holiday destination to jet off to during their break. However, with a plethora of exciting destinations around the globe, offering loads of fun activities and attractions, picking one might not be such an easy task. The top 10 Halal holiday destination list for this year though, is sure to make it is a lot simpler to pick your next Muslim-friendly holiday destination. So where are you flying to first?
1. Halal Friendly Place - Marrakech, Morocco
Coming 1st on our list is the historic medieval city of Marrakech. Lying at the foot of the snowcapped High Atlas Mountains, Marrakech is perhaps Morocco's most lively and exotic city. The Medina, surrounded by ancient ramparts has remained virtually unchanged since the middle ages and is home to several historic palaces with intricate detailing, beautiful gardens and fascinating markets.
The Koutubia Mosque with its towering minaret is yet another attraction not to be missed while in the city. Muslims visiting Marrakech will find plenty of Halal cuisine to indulge in, while locating prayer facilities will also not a problem. A good place to start would be the famous Jemaa el Fna Square, the chaotic and exuberant market place located in the city's central square, while the elaborate private palaces and riads (mansions) hidden within the pink walled Medina are quite alluring too and would surely take you back in time. The maze of souks are not to be missed either, selling an array of interesting and exotic items such as carpets, textiles, spices and more, tourists may find wandering through the maze of these endless markets to be quite a pleasurable experience. .
2. Halal Friendly Place - Kuala Lumpur, Malaysia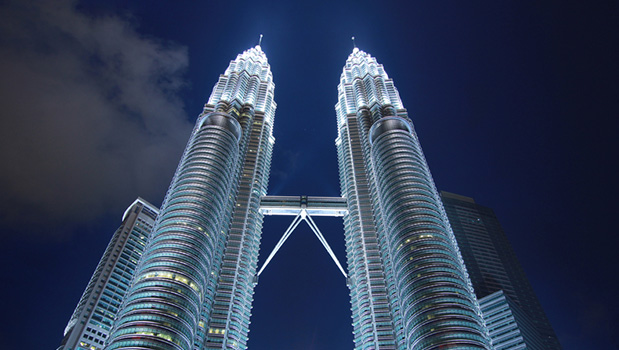 It's definitely not a surprise that Kuala Lumpur or KL, Malaysia comes next in our best 10 Muslim Friendly places to visit in 2016 list. Attracting tourists from around the world, Kuala Lumpur, home to the famous Petronas Tower, is a city that has something for everyone. Not only is it home to historic monuments and spectacular attractions but it also offers fantastic family-friendly attractions, delicious cuisine and great shopping.
With Malaysia being a Muslim country, Muslim tourists will definitely find plenty of prayer facilities and Halal food no matter which part of the country they are in. Shopaholics will surely be spoilt for choice, since the city is packed with massive malls and bustling street markets. KL is a multicultural city and is renowned for its mouth watering and flavorsome local dishes; digging into some of the country's delectable cuisine is part of the whole KL experience so make sure you try some of the more popular dishes! Locating Muslim-friendly facilities in KL will also not be a problem.
3. Halal Friendly Place - Istanbul, Turkey
Next up is Istanbul, Turkey. This unique city that is a blend of both East and West is rich in history and culture and is home to some of the most magnificent architecture. Tourists will come across some of the most beautiful mosques that were built during the reign of the Ottomans while here. In addition to the stunning architecture and beautiful skyline, tourists will also find its cuisine as diverse as its heritage. You may want to begin your tour of the city at the Grand Bazaar and take in all it has to offer. The Sultan Ahmed Mosque, better known as the Blue Mosque is one of the top attractions in the city and is definitely worth a visit, while a visit to Topkapi Palace with its intricate hand painted tiles and historical musuems will be interesting too.
4. Halal Friendly Place - Tasmania, Australia
If nature is what you are after then Tasmania, Australia is possibly the destination for you. Known for its natural beauty, Tasmania is your ideal getaway destination if hiking, clean air, and wilderness are important to you. Walking through forest paths leading to cascading waterfalls, exploring the coastline or river by kayak, raft or cruise boat are all part of experiencing Tasmania. Home to over 17 national parks and pristine coastlines, Tasmania has plenty for travelers looking to enjoy what nature has to offer. While Muslim tourists in Tasmania may find prayer facilities in the city, locating Halal restaurants might not be so easy. Since the city is known for its fresh seafood, however, Muslim tourists will easily find fresh seafood such as oysters to feast on.
5. Halal Friendly Place - Doha, Qatar
Boasting one of the most rapidly developing skylines, Doha, Qatar is fast turning into one of the premier cities in the Gulf. A visit to the Corniche is undeniably the highlight of a visit to Qatar, especially to take in all the important landmarks. While here, also be sure to pay the Heritage Village a visit.
You could also plan a visit to Souq Waqif the Arabic Market Quarter, where you will be sure to find a variety of fascinating items you may want to take back home. However, for serious shoppers looking to get top designer labels and high end brands, there are plenty of great malls filled to the brim with international and local retail stores. Muslim tourists will find plenty of prayer facilities, as well as Halal restaurants in Doha.
6. Halal Friendly Place - Bandung, Indonesia
Nestled between three mountains, Bandung is known for its cooler climate than the rest of Indonesia. Teeming with markets and cafés, Bandung is perhaps a great base city that allows tourists easy access to the surrounding country side and attractions. Popular as a weekend destination, especially for those trying to get away from the hustle and bustle of Jakarta, Bandung is also highly recommended for those looking to enjoy some good shopping deals and some great food at affordable prices.
7. Halal Friendly Place - Singapore
Gaining popularity as a top tourist destination in recent times; as opposed to being a quick stop over destination in the past, Singapore has much to offer its visitors. Home to iconic sites, family-friendly attractions, top restaurants and numerous shopping malls, Singapore has something for everyone. While this small island state is renowned as both gastronomic and shopping hubs, Singapore offers much more than fine dining and high-end shopping.
Featuring marvelous public spaces and fantastic attractions for the family, such as; Sentosa, Singapore Night Safari, and Universal Studios, Singapore is definitely a city worth visiting. Some must visit areas and attractions include Clarke Quay, Marina Bay, Gardens by the Bay, the Merlion and the Singapore Flyer. To explore the city's vibrant history be sure to check out its diverse ethnic quarters such as Little India, China Town and Arab Street and discover a different side of Singapore, a land of contrast rather than the otherwise slightly more futuristic city.
8. Halal Friendly Place - Maldives
Stunning white beaches, abundant sea life, unmatched luxury, and great weather makes the Maldives a fabulous choice as a Halal holiday destination. Home to nearly 1200 islands with many being developed into luxury resorts, tourists will find it almost impossible to select one Halal resort to vacation in since every resort in the Maldives is its own island. With some of the best diving and snorkeling on offer and boasting perhaps some of the best beaches in the world, the Maldives definitely meets the requirements of those seeking a luxurious tropical getaway.
9. Halal Friendly Place - Berlin, Germany
Berlin, the capital of Germany, is a city of contrast with both traditional and modern co-existing in harmony. Featuring an incredible number of attractions along with a vibrant cultural scene, tourists are bound to be impressed! While Brandenburg Gate and the Reichstag building are two renowned landmarks that are must-visit sights in the city, you will also find exceptional museums in Berlin including those on Museum Island. In addition to all its historical buildings and cutting edge architecture, Berlin also offers plenty of lovely open spaces along with great shopping options and a variety of museums.
10. Halal Friendly Place - Cape Town, South Africa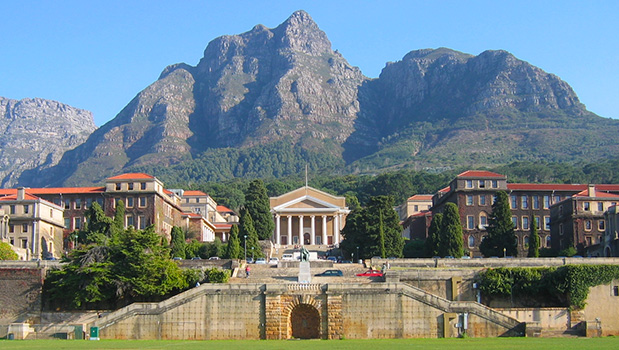 Cape Town in South Africa is a city of undeniable beauty. Not only is it home to the famous Table Mountain but is also surrounded by gorgeous natural landscapes and golden beaches. Since Cape Town features extensive outdoor spaces including green spaces like Kirstenbosch Botanical Gardens and Green Point Park, tourists should make it a point to take advantage of them, and go hiking or even mountain biking. However, if hiking and biking is not your cup of tea, then maybe activities like surfing, shark cave diving or even whale watching could be activities on your bucket list this holiday. Offering loads of different experiences and activities, Cape Town is definitely a great holiday destination worth visiting!
Check out more of HalalTrip's Best 10 lists of 2016 here!