Top 7 Things to Do and See in Brunei
Brunei
is a small but abundantly blessed nation located on the island of
Borneo
in
Southeast Asia
. This peaceful little island is a perfect holiday destination owing to the many Muslim-friendly places in Brunei. Known for its lush green forests to exquisite man-made wonders there are many wonderful attractions in Brunei waiting to be discovered by all those who journey through this amazing land. Take a look at our recommendations of best places to visit in Brunei to enjoy the best Muslim friendly vacation.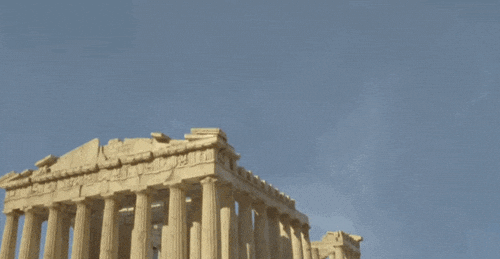 Credits - giphy.com
1) Explore Ulu Temburong National Park


Picture Credit - www.bbc.com

Fondly referred to as the Green Jewel of Brunei, the Temburong National Park is one of the top places to visit in Brunei. This unspoiled rainforest is a perfect place to enjoy an adventure safari where you might even spot some rare and exotic species like rhinoceros hornbills and swinging gibbon colonies. Don't forget to try the Canopy Walkway and enjoy the spectacular aerial view of this dense forest cover.
2) Visit the amazing mosques of Brunei


Picture Credit - www.mosquesworld.blogspot.com

As you explore the best places to visit in Brunei, the two main mosques Sultan Omar Ali Saifuddin Mosque and Jame'Asr Hassanil Bolkiah Mosque should be on top of your list. Even from afar, the Sultan Omar Ali Saifuddin Mosque is a tremendously beautiful sight you will not be able to take your eyes off from. The Jame'Asr Hassanil Bolkiah Mosque, which is the largest mosque in Brunei, is another architectural masterpiece with its massive minarets dominating the skyline.
3) Tantalize your taste buds with the best Halal food in Brunei
Picture Credit - www.edition.cnn.com
Being a predominantly Muslim nation, you will face absolutely no problem to find
Halal food
restaurants in Brunei. The only problem you might face is deciding on what to eat in Brunei because there are so many mouthwatering delicacies like
Ambuyat
,
Kuih
,
Ketupat
and the world-famous
Nasi Goreng
among many others to choose from. You might want to lookout for popular eateries like UA's Restaurant, Charcoal BBQ & Grill Restaurant, Excapade Sushi and New Ahan Thai that serve up some of the best versions of these amazing delights. Also, most of the street food stalls are run by Muslims; so you could grab some yummy food items along the way as you enjoy Brunei sightseeing.
4) Shop till you drop in Gadong


Picture Credit - www.photobucket.com
Gadong
is one of the busiest towns of Brunei and one of the perfect places to enjoy a thrilling shopping experience. During the day you could explore the massive malls like Gadong Centrepoint and The Mall Gadong where you can surf through a number of stores specializing in anything from high-end brands to latest electronic gadgets. At night you might want to check out the super-energetic night markets packed with street food vendors and is a great place to grab some unique souvenirs at reasonable prices.
5) Visit the bustling Kianggeh market Open Air Market
Picture Credit - www.linamasrina.com

Located on the banks of the Kianggeh River, this is one of the best places to visit in Brunei to catch a glimpse of day-to-day life in the country. Adorned with several stalls offering anything from street food, fresh fruits, and vegetables, to crafted goods, this market is truly a colorful (and somewhat noisy) attraction worth visiting.
6) Relax on the golden sandy Muara beach
Picture Credit - www.srune.com
The
Muara beach
is one of the top places to visit in Brunei to enjoy a quiet stroll along the beach side. Since the site is not so crowded, there is a high chance you might even see some wildlife along the way. If you are feeling a bit more adventurous, you could go snorkeling to enjoy the spectacular marine life underwater.
7) Learn more about this great nation at Brunei Museum
As you travel through this amazing land, it would be a truly rewarding experience to learn about its proud history and heritage. The Brunei Museum is thus one of the best places to visit in Brunei for such a purpose. The entire museum is organized into 3 different galleries, which include the gallery about plant and animals, the oil economy, and
Islam
in Brunei. Entrance is free so enjoy this amazing opportunity to witness rare collections of valuable artifacts and learn much about this great nation.