Welcome to the land of fire and ice in the northern part of Europe, Iceland. This country, well-known for its Vikings, has been crowned as the fourth happiest country in the world according to the World Happiness Report 2020. In this beautiful country, you will encounter the exquisite active volcano and glacier, pleasant cold weather, gorgeous wildlife animals, and the breathtaking landscapes.
Iceland offers many tourist-friendly spots and is attempting to attract foreign tourists to the country, including Muslim travellers. We strongly recommend Iceland as your next destination due to its magnificent scenery and! If you are planning your next travel post-Covid-19, Iceland might be the perfect destination for you!
Without further ado, here are the 10 best things to do in Iceland!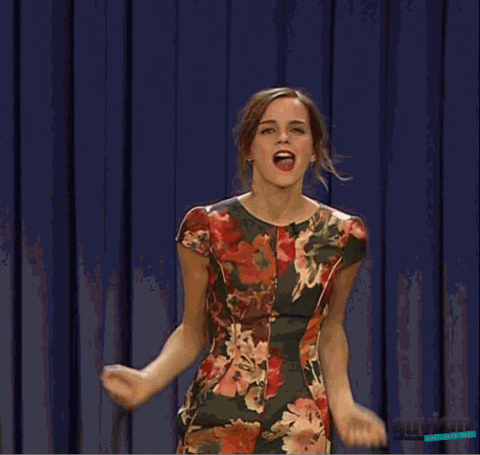 1. Northern Lights in Reykjavík
Image Credit: Davide Cantelli on Unsplash; The Northern Lights at Reykjavík, one of the best places to see this spectacular view.
In Iceland, seeing the Northern Lights, also known as Aurora Borealis, is at the top of most traveller's bucket list. Aurora is a natural light created in the sky by a disruptive solar wind in the magnetosphere that affects the particles in between, which then produces flashes of lights. Its epic colors and movements can thrill millions of tourists to tour and enjoy the aurora with their bare eyes! There are some excellent towns that you must visit to capture the Northern Light perfectly like Grótta Lighthouse, Öskjuhlíð Forest, and Elliðaárdalur. Be sure to visit these places to see this spectacular view, you won't regret it, we promise!

2. Visiting Mosques in Reykjavík
Image Credit: An-Nur Mosque on Facebook; An-Nur Mosque, also known as Félag múslima á Íslandi, officially opened in 2002.
For Muslim travellers, visiting mosques when travelling can be an enlightening experience. Not to worry as there are some mosques in the capital city of Iceland, Reykjavík, where you are able to visit and pray.
Here are the three magnificent Mosques in Reykjavík:
An-Nur Mosque
Situated in the third floor of a building in Reykjavík, An-Nur Mosque, also known as Félag múslima á Íslandi, was founded by the Iceland Muslim Organization in 1997, and officially opened as the first Mosque in 2002. Just like other Mosques, it holds the five daily prayers and Friday Prayers as well.
Islamic Cultural Center of Iceland (ICCI)
Islamic Cultural Center of Iceland (ICCI) Mosque facilitates children by providing Islamic Education through the Iqro School that is managed by the Youth Islamic Organization. Since it is located on the second floor of a building, the Youth Islamic Organization organizes worshipping activities such as Eid Al-Fitr and Eid Al-Adha by capitalizing on the spacious place.
The Grand Mosque of Iceland
The history of the Grand Mosque is pretty unique. In 1997, this mosque was used as a Cultural and Music Center but later became a restaurant. However, around 2011 to 2012, the Muslim Community had acquired this building and turned it into a mosque.
Please note that since you're in Iceland, it may be difficult to find Islamic materials like prayer mats being sold here. As such, please bring your own prayer set like Travel Mukena & Sejadah to make things easier for you. It is also recommended to bring your own prayer sets for hygiene purposes.

3. Visiting The Blue Lagoon
Image Credit: Maarten van den Heuvel on Unsplash
This is a must-visit phenomenal spot that you can enjoy while in Iceland. The massive geothermal spa gives you an extraordinary experience the first time you step foot into the Lagoon. The temperature may reach up to 38 degrees Celcius which is a total fit for relaxation. You will get to experience the warmth of milky turquoise water while trying out a silica mask. This would be an unforgettable and unique experience, so be sure to include this in your itinerary!

4. Sightseeing in Jökulsárlón Glacier Lagoon
Image Credit: Andy Wang on Unsplash
The place that you can't miss out is Jökulsárlón Glacier Lagoon. You will get to see some of your favorite action movie scenes like 'A View to Kill' and 'Day Another Day' come to life at this amazing spot. Take a drive from Reykjavík and you will reach your destination in about three to four hours. The journey is definitely worth it; I believe you will not feel worn out looking out of your car window, admiring the greenery and scenic view along the way. Once you get to Jökulsárlón, you will be welcomed by a myriad of the free-flowing iceberg.
Try touching some of the 1000-year-old crystal icebergs but be very careful! If you plan to stay longer till dawn, you will find a beautiful sunset reflected on the iceberg that gives you a breathtaking view. You might even see a bob of seals swimming here! Sightseeing at Jökulsárlón Glacier Lagoon is one of the best things to do in Iceland, particularly with your loved ones as you could make new memories here.
5. Strolling Around Westfjords
Image Credit: Zak Boca on Unsplash; Westfjords offers many beautiful spots for you to explore.
One of the most isolated places in Iceland is located is Westfjords or the Iceland Base Camp Secret. Even though it remains largely off the tourist radar, it still offers outstanding water pools and beaches spread out across the location. There are so many spots you can explore all at once. You will discover the cute little town, old cafes, and beautiful scenery at Ísafjörður.
Image Credit: Yanshu Lee on Unsplash; Witness the exotic Atlantic Puffins in Látrabjarg.
Stroll along the high cliff to see the exotic Atlantic Puffins in Látrabjarg, and see seven small remarkable waterfalls in Westfjords. You could also see a 10kilometer-beach with sparkling brown sand and deep turquoise seawater surrounded by cliffs in Rauðisandur Beach, and the list doesn't end there!
So if you're looking to visit a place that does not have many tourists, Westfjords is the perfect place for you! You get to see, explore and experience largely unique sights, that you would not be able to in other parts of Iceland.

6. The Black Sand Beach at Reynisfjara
Image Credit: Rémy Penet on Unsplash; The famous Black Sand Beach at Reynisfjara, a must-visit when you're in Iceland.
One of the most famous spots for those of you who love admiring the sensational view at the beach, you must visit the Black Sand Beach when you're in Iceland! This beach offers you a unique experience especially with the black sand, beautiful Basalt rock formation, cave formation that is uniquely shaped, and even the beauteous geometric patterns that you will not get to see elsewhere. Beware though, of the huge waves in this beach!

7. The Golden Circle Tour
Image Credit: Clark Van Der Beken on Unsplash; Thingvellir National Park, one of the spots you get to visit on the Golden Circle Tour.
You will not regret taking a spectacular trip around the Golden Circle! You get to witness the landscape of Thingvellir National Park during this tour. This park is considered as a UNESCO World Heritage Site in Iceland. It reflects the history of the Vikings, which came to set up one of the first European Parliaments.
Another activity that you can do here is to swim in a place called Silfra to experience one of the clearest water. After Thingvellir National Park, you will move to Iceland's best-known Stokkur Geyser and see it erupting several times per hour. The last step-over will be super hypnotic Gulfoss Waterfall. Enjoy the magnificent double rainbow transverse the swift waterfall!

8. Whale Watching Tour
Image Credit: Ferdinand Stöhr on Unsplash; Whale watching in Iceland is an exciting and popular activity to do in Iceland.
Seeing whales in the high seas can be really exciting. For the whale watching tours, you will get to wear special clothes to see the attraction of swimming whales. Starting from the open upper deck of the ship, the expert guards will assist passengers and point out where exactly the whales will appear.
The common whales in the area are humpback whales and minke whales. You will find out how amazingly big these animals are!

9. Halal Restaurants in Iceland
Image Credit: Pushpak Dsilva on Unsplash; There are several Halal Restaurants in Iceland like Mandi Reykjavík, Shalimar and Meze, suitable for Muslim travellers.
Looking for a Muslim-Friendly Restaurant here can be slightly difficult, but don't worry as we have found a couple of Halal Restaurants scattered along the Reykjavík area.
Below are the lists of Halal Restaurants in Iceland:
Mandi Reykjavík: An eatery that serves Middle Eastern Cuisine such as shawarmas and falafel dishes.

Shalimar Pakistani Cuisine: A highly recommended restaurant that provides curry, grapevine, chicken makhani and many more.

Meze: This Turkish Restaurant has a wide range of food on the menu that comes from Mediterranean cuisine, European Cusine, and Middle Eastern Cuisine, all at a reasonable price.

10. The Best Iceland Souvenir Shops
Image Credit: Puzzled by Iceland on Facebook; Be sure to bring back some souvenirs from Iceland!
Before heading to your home country, buying some souvenirs that best represents Iceland is a must. Try walking down the main shopping centre in Reykjavík to get to these 3 souvenir shops in Iceland!

Omnom Chocolate: Chocolates originating from Iceland can be one of the best gift for your loved ones. You will get a taste of chocolates that are produced from the best beans around the world covered with licorice and sea salt. The combination of rich ingredients is the best distinctive flavor you will ever have. Another special souvenir that you can take home is the sweet candy that everyone loves. You can grab all of these candies in supermarkets or grocery stores. For Muslim travelers, please ask the storekeeper first whether the ingredients used are Halal or not.
Hrím: A beautiful icon for home decor in downtown, Hrím is an excellent option for souvenir shopping. It provides an affordable Nordic style of kitchenware and households. You are free to choose the pieces that fit your home the most.

Puzzled by Iceland: This souvenir shop sells authentic products like clothing items, accessories, and bags. The design printed on the items will be the best reminder of your travel to Iceland. What makes them look fabulous is the image of natural phenomena and wildlife such as the Northern Lights, Atlantic Puffins, and Iceland Horses - all of which best represent Iceland.

Pick Iceland as your next destination and have these 10 best things to do on your bucket list. Traveling to Iceland is a once in a lifetime journey!