Langkawi is known to be the gem of Kedah, famous for its pristine beaches, stunning natural landscapes, and local legends. Its weather is perfect all year round to settle for that beach trip you had been craving for (but heed our advice to bring along sunblock or sunscreen if you are afraid to be kissed by the sun.)
Exploring Langkawi is convenient via rented vehicles but fret not if you don't have a license as it is easy to grab around. Apart from being a great beach destination, Langkawi is known to be a duty-free island, providing you the best shopping experience. Let's dive into the 10 things you can do in Langkawi!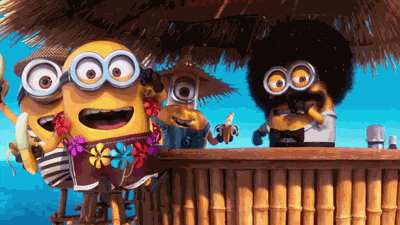 1. Hop on the Langkawi Cable Car and walk on the Langkawi Sky Bridge

Image Source: Photo by Ryan Chu on Unsplash
Search for activities to do in Langkawi, and you will definitely see Langkawi Sky Bridge as one of the lists. Suspended at 2,300ft above sea level, you will be awed by the panoramic view of the surrounding islands and the greeneries of Mount Mat Cinchang.

To get to the Langkawi Sky Bridge, you will need to get on the Langkawi Cable Car. Along the way, you can already witness the beauty of what nature has to offer. You may feel this is a very typical activity to do (even I thought so too), but the views are stunning and it is something not to be missed!

2. Explore Oriental Village


Image Source: Photo by Dayang Bay Langkawi
One will pass by Oriental Village when heading for the Langkawi Skybridge as the booth of the Cable Car is located here. But it is unfair to just leave this place without exploring. This open-aired themed complex housed restaurants and stalls selling souvenirs and craft items, to name a few.

There are other activities that you can explore here such as the 3D Art Museum. During my trip, I've purchased my attraction ticket from Klook, and it was a great deal as I was able to visit the 3D Art Museum and the SkyRex. But my best discovery was the free rabbit farm where you can purchase food for the rabbit and feed them. I can literally spend hours being surrounded by those cute rabbits and play with them!
3. Take a dip at Telaga Tujuh Waterfalls


Image Source: Polycarp Norbert Nyulin on flickr.com
Telaga Tujuh Waterfalls is also known as Seven Wells. It got its name from the seven pools which are situated in the higher area of the waterfall. To get to Telaga Tujuh Waterfalls, you need to climb up 638 steps but let me assure you that it is worth it! Telaga Tujuh Waterfalls is ideal for swimming and picnicking. It is definitely the best rest point before heading back down.

You can easily follow the road from Oriental Village to reach Telaga Tujuh Waterfalls. The distance made it easy to plan for my trip when I was there. There are two viewing points to the waterfall; the base of the waterfall already offers you a stunning view. But I feel it is unlikely to swim here though picnicking is fine. I remember climbing up to the higher area early in the morning, and there were already groups of friends and tourists enjoying the water. As we descended down, we came across more families on their way up and I should say that Telaga Tujuh Waterfalls is a famous spot for locals and tourists. There is also a hiking trail that will lead you to the summit of Mat Cinchang if you love hiking.
4. Enjoy the sun at Pantai Cenang


Image Source: Photo by Jay Tun on Unsplash
Pantai Cenang must have been the busiest beach on the island. Locals and tourists flock to Pantai Cenang to enjoy the sun and enjoy various activities available. Pantai Cenang is surrounded by hotels and resorts, making it one of the most convenient beaches to travel to.

If you are looking for some water sport activities, Pantai Cenang is known for it. You can find vendors providing water activities like jet ski and paragliding. Stroll along the long strip of beach, discover cafe to quench your thirst and relax and hop between shops to get some souvenirs. Pantai Cenang is also home to the Underwater World, one of the largest aquariums in Malaysia.
5. Get up close with animals at Langkawi Wildlife Park


Image Source: Photo by Steve Douglas on Unsplash
If there is one thing that excites animal lovers, it will be the zoo. But Langkawi Wildlife Park isn't only just your typical zoo. You can experience a close encounter with most animals, including feeding them! It will be a great adventure if you are traveling with families or even with friends.

I have yet to experience a feeding zoo before, so I was excited when I visited Langkawi Wildlife Park. Getting a bag of feed and studied what animals can and cannot eat was fun. You may also want to check from time to time on various activities that the park organized, like cuddling a raccoon or touching a snake.
6. Take a boat tour down Kilim Karst Geoforest Park


Image Source: Photo by Makarios Tang on Unsplash
There are a few boat tours that you can engage in when in Langkawi. Being the UNESCO World Heritage site and an important ecosystem in Malaysia, there shouldn't be an excuse for you to give Kilim Geoforest Park a miss!

Kilim Geoforest Park is notable for its mangrove swamps and karstic hills. Not to forget, the various wildlife you can spot like monitor lizards, otters, and different species of birds. Boat tours' prices vary from vendor to vendor and whichever suits your need. Most tours will bring you to explore the mangrove forest, crocodile caves, and the bat caves.
7. Savor a plate of Nasi Dagang at Nasi Dagang Pak Malau


Image Source: Nasi Dagang Pak Malau on Facebook
It might be out of the way but having breakfast at Nasi Dagang Pak Malau will be a great start to your day. And as the place closes at 2 pm or when they sell out, we advise that you come as early as you can to avoid disappointment.

Nasi Dagang was traditionally served with fish curry, but at Nasi Dagang Pak Malau, you can find different dishes like chicken curry and beef rendang. The rice itself is flavorful and aromatic, cooked with onion, ginger, and fenugreek seeds. At Nasi Dagang Pak Malau, it's not only about the food but also about the setting. Surrounded by paddy field with the backdrop of the mountain, this should be the right way to start your day!
8. Hunt for local food at the night markets


Image Source: Langkawi.com
Often, you may have heard that night markets are only on selected days or only on the weekends. But not in Langkawi. The night markets here are held every single day at different locations of the island. Operating from 5 pm onwards, you can find arrays of local vendors selling food, apparel, and even souvenirs.

Personally, I love night markets and I am that person who would settle for food at night markets as my dinner or supper. Not only that they are inexpensive, but the choices of local food are endless. According to a local grab driver, the Kuah night market is the largest night market to compare to the rest. Check out the schedule of each night market and make sure to make a trip down!
9. Stay at The Temak Villa


Image Source: Photo by Booking.com
Correct me if I'm wrong, but most of us would love to stay near the city/town area for accessibility and convenience. It is something that I would look for in an accommodation when traveling, but it would be nice if it is away from the crowd too. The Temak Villa fulfills all these criteria, adding up to the marvelous customer service, nothing can stop you from booking a room here!

The Temak Villa is located at Pantai Tengah, approximately 6 minutes walk to Pantai Cenang. Its location is strategic, close to most attractions in Pantai Cenang. At such an inexpensive rate daily, The Temak Villa has all the amenities you needed for a trip, not to mention that you get your own villa with a garden view.
10. Shop 'til you drop

Image Source: Photo by Tobi Law on Unsplash
I've mentioned earlier in the article that Langkawi is tagged as a duty-free island. But let me break it to you that you can hardly find branded goods here. Also, not all stores and shopping malls are duty-free so if you are particular on this, do check them before putting items in your cart!

One of my best buy in Langkawi duty-free shops are chocolates and perfumes. Not only are they great for souvenirs but for your own personal use too. You can also find cookware, watches, and bags, to name a few. Just a word of advice, make sure you have enough luggage space and make sure to check on your country's custom duty regulations.
Langkawi provides a laid-back trip to those who want to escape urbanization and modern town. Expect to indulge in the culture and local lifestyle here. Personally, I did enjoy my short trip here, exploring what the island has to offer. Langkawi should be on the list of your travel destinations, as I can assure you that you will have a unique experience here!