The Top 5 Shopping Spots in Kandy, Sri Lanka
As you enjoy your
Halal
trip to
Sri Lanka
, there is no doubt you would drop by the hill country capital
Kandy
for the most part of your stay. Rich with
cultural and historical
displays you will be surprised by the
wide selection
of what you can see and do as you travel Kandy. Among the most popular things to do in Kandy shopping is a very interesting activity you must not miss out on. To help you find the best shopping places in Kandy we have put together a list of shops and stores in Kandy just for you. Take a look at where to shop & what to buy in Kandy, Sri Lanka so you will enjoy the ultimate shopping adventure and grab many things to take back home with you to remember your stay.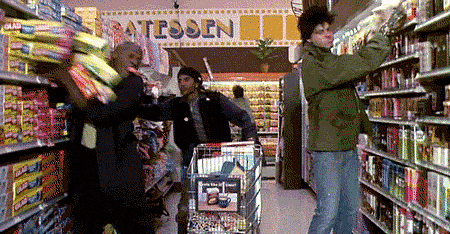 Credit - giphy.com
1. Kandy City Centre
Picture Credit - www.minube.net

Located in the heart of the city,
Kandy City Centre
is one of the largest shopping complexes in the entire country. This modern facility takes pride in preserving the unique style of traditional Kandyan architecture and blending it well with current and state-of-the-art facilities. Apart from the stylish clothing items, cosmetics, perfumes, shoes and accessories you can find in this store, you can also find some authentic items that serve as some great Sri Lankan souvenirs. It is one of the best shopping places in Kandy to spend time with family and friends as the complex also features a food court with a variety of cafes and
restaurants
serving delicious
Sri Lankan
and
International cuisine
, an entertainment zone, supermarket area, and also has banking units from most of the leading banks in the country.
Address: Sri Wickrama Rajasinghe Mawatha, Kandy 20000
Phone: 081 2 202844
Opening hours: Daily - 9AM–8PM
2. Odel – Luv SL
Picture Credit - www.lonelyplanet.com
As you travel
Sri Lanka
, you most certainly will get accustomed to the popular fashion store,
Odel
. It is one of the best-known shopping destinations in the country and comes to no surprise that it is also one of the leading shops and stores in
Kandy
. Celebrating the heritage of Kandy, their Luv SL store was opened in the famous landmark in the city, the
Queen's Hotel
. In addition to the wide range of casual clothes, stationery, toys, cosmetics and many more lovely things, they also feature a collection of products promoting some of the unique aspects of
Kandy
. If you are looking for souvenir shops in Kandy, this is a great option to grab authentic items adorned with traditional motifs and designs, bead-work, paintings and much more.
Address: "QUEEN'S HOTEL", #6 , Dalada Veediya, Kandy, or Level 3, Kandy City Centre 5, Dalada Veediya, Kandy
Phone: +94 (0) 812-205388
Opening hours: Daily - 9AM–8PM
3. Selyn
Picture Credit - www.timeout.com
Sri Lanka is a world class producer of high-quality handloom items. So if you are looking to get your hands on some of these beautiful creations, Seyln, a truly Sri Lankan company guaranteeing Fair Trade, is a great place to visit. The store features a wide range of handmade products like kurthas, sarongs, shawls, jewellery and a unique home collection.
Address: 71/1 Temple Street
Phone: +94770112269
Opening hours: Daily - 8.30 - 18.30
4. Jayamali Batiks Studio
Founded way back in 1979, Jayamali Batik Studio is one of the most famous
batik
shops in Kandy. Staying true to the traditional art, they produce high-quality items and are available at competitive prices. We highly recommend you visit this store and check out some of their marvellous creations including men's and women's clothing, and home decor.
Address: Central Market, 196 Market St, Kandy
Phone: 077 783 3938
5. Kandyan Art Association & Cultural Centre
This site is the main attraction in Kandy due to the
traditional dance
performance that takes place on a daily basis. Owing to its popularity, there are many traditional arts and crafts sellers also on the premises. Like in most of the
street markets
in Kandy, their prices are not uniform so don't hesitate to haggle a bit to come to a price that you think is fair for these unique works of art including lacquer ware, woodcraft and brassware.
Address: 72 Sangaraja Mawatha, Kandy 20000
Phone: 081 2 223100
Opening hours: Daily - 9AM–5PM