Toa Payoh is one of the oldest neighborhoods here in Singapore. It was the first self-sufficient satellite town to be built by HDB. This means that residents need not travel out of town to shop, attend school or even source for entertainment. This is true even to this day – you can find almost everything in Toa Payoh!
How to get to Toa Payoh?
Toa Payoh is centrally located on the map of Singapore. It is accessible from any part of Singapore. There are buses from any part of Singapore that can bring you straight to Toa Payoh. Apart from buses, you can alight at Toa Payoh MRT Station or Braddell MRT Station to explore the neighborhood.
What to do and see around Toa Payoh?
Despite being an old neighborhood, Toa Payoh has its own charm. There are so many things that you can do and see here. You'll be surprised by what's in store for you in this neighborhood.
Disclaimer: Singapore is currently in Phase 2 of the COVID-19 situation. Some of the activities/places mentioned might be affected in one way or another.
1. First stop, the Toa Payoh Bus Interchange

Did you know that Toa Payoh Bus Interchange is the first air-conditioned bus interchange in Singapore? It is also integrated within the Toa Payoh HDB Hub and built just above Toa Payoh MRT Station. Not only is it convenient to commute from buses to train, it's also convenient to make a stop at any retail outlets in the hub.

If you're planning to explore other parts of Toa Payoh, you can hop on any of the seven feeder services that will bring you around the neighborhood.

Address: 530 Lorong 6 Toa Payoh, Singapore 310530


2. Shop 'til you drop at Toa Payoh Town Center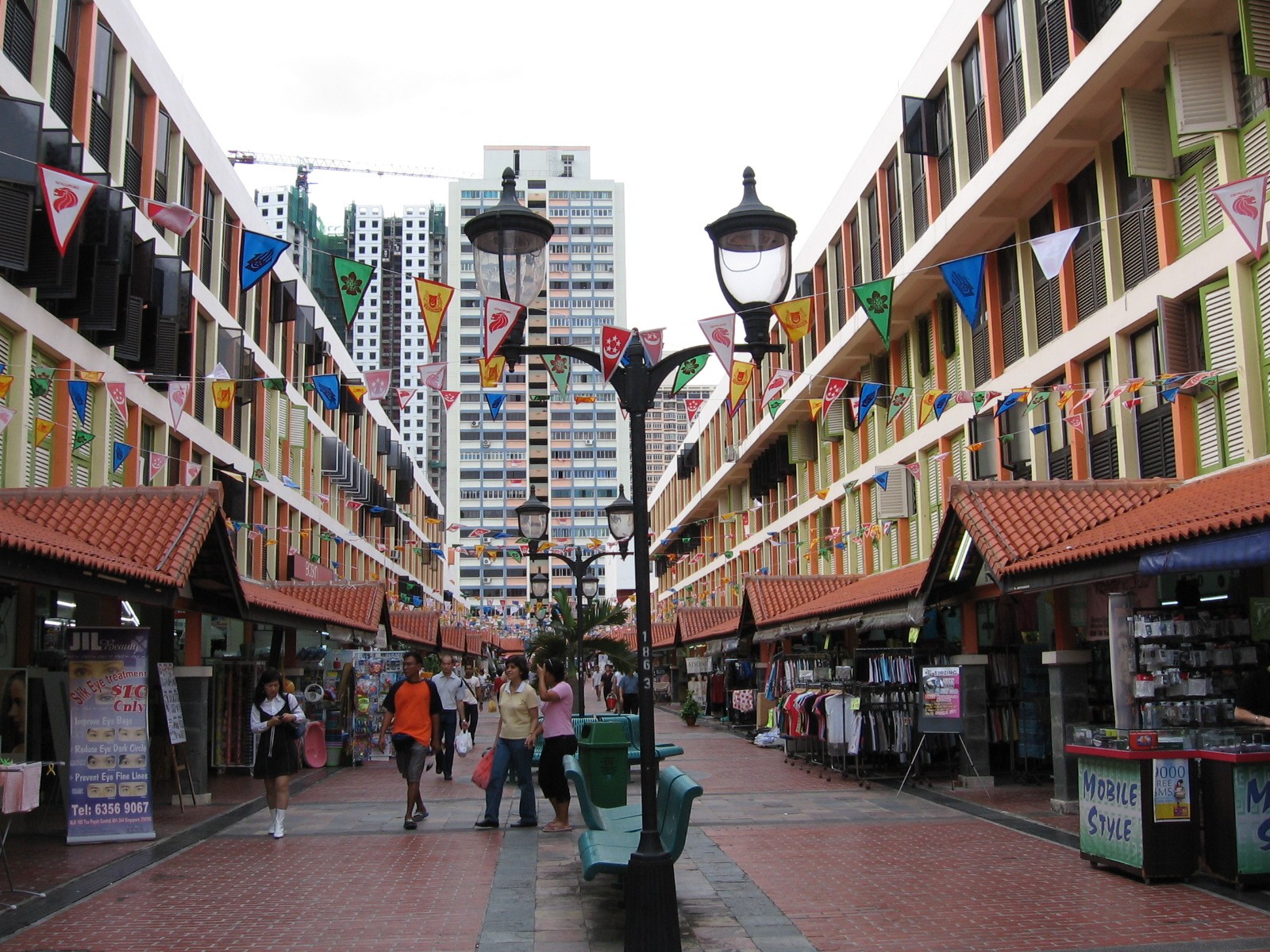 Credit: User:Sengkang, Copyrighted free use, via Wikimedia Commons
There is no known shopping center in Toa Payoh. But that doesn't mean that you can't get everything you need. In fact, Toa Payoh was built based on the Neighborhood Principle, where several neighborhoods are grouped around a town center. This town center is the focal point for residents – a place for both entertainment and shopping needs.

Arrays of shops can be found at Toa Payoh Town Center, ranging from merchandise and food, to entertainment. Walk down block after block of shops, and I'm pretty sure they'll have just what you're looking for.

Address: Blocks 175 - 192, 460 - 530 Lorong 6 Toa Payoh Singapore 310175

How to get there: Start your journey from Toa Payoh Bus Interchange. You will be able to see more shops along the stretch outside of the bus interchange.


3. Buy your favorite Old School Biscuits and Snacks at Nelly's Retro Snack

Credit: Nelly's Retro Snacks Facebook
Who doesn't love some retro biscuits and snacks? Nelly's Retro Snack store will transport you back to the 90s, where biscuits and snacks are stored in metal tin containers. Nestled in one of the blocks in Toa Payoh Town Center, you would probably be spoilt for choice while deciding on your all-time favorite.

Disclaimers: Not all the snacks available are Halal, so do check for the Halal logo before making your purchase!

Address: 178 Toa Payoh Central, Singapore 310178


4. Read some books at the Toa Payoh Public Library

Credit: @amic21 on Instagram
Back in 1973, Toa Payoh was the first town to host the Southeast Asian Peninsula Games. A three-story building in Toa Payoh serves as the quarter for the Secretariats and various sub-committees for the events. Today, this building has been converted to what is known to us as the Toa Payoh Public Library.

Hop from one level to another and grab a book or two to read. You can also utilize the IT facilities like the photocopying machine and the computer if you need to print any documents too!

If you are looking for Halal eateries around the area, head down to the first floor, and you'll find Delifrance cafe. Alternatively, there is a McDonald's outlet just across.

Address: 6 Toa Payoh Central, Singapore 319191
5. Various sports facilities await you at the Toa Payoh Sports Complex

Credit: MyActiveSG Website
The Toa Payoh Sports Complex is home to a stadium, a swimming complex and a sports hall. Back in 1973, during the Southeast Asian Peninsular Games, it was used as a competition venue and training grounds for the athletes. It has also hosted events like the Youth Olympic Games in 2010 and the Asian Swimming competition in 2006.

Today, the facilities are open to the members of the public. The Toa Payoh stadium is frequently used for football matches. The Toa Payoh Swimming Complex (also within the premises) consists of 5 swimming pools, 3 of which are open for the public and suitable for adults and children likewise. The 2 other swimming pools are in a separate section, used for training by the national teams in water polo, diving and synchronized swimming.

Address: 297A Lorong 6 Toa Payoh, Singapore 319389

How to get there: If you are coming from the Toa Payoh Bus Interchange, exit towards Lorong 6. The sports complex is just next to Toa Payoh Town Park.


6. Relax and unwind at Toa Payoh Town Park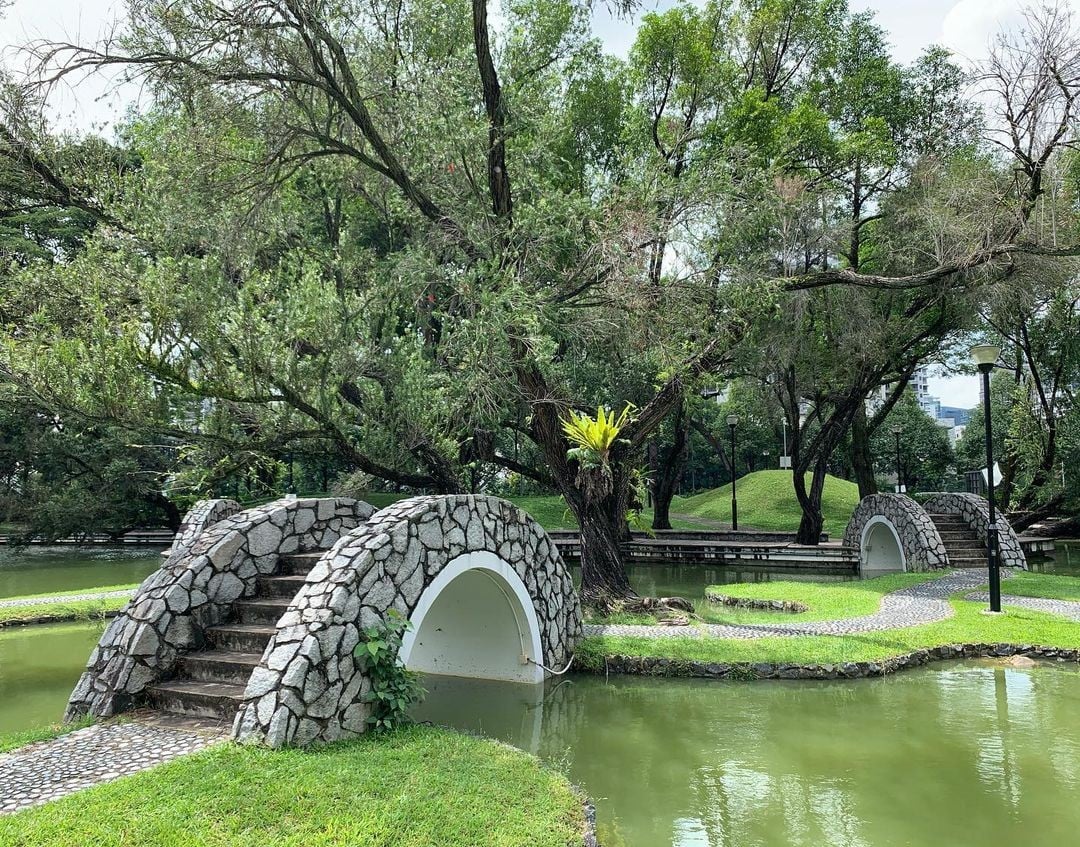 Credit: @offbeatsingapore on Instagram
Did you know that Toa Payoh Town Park has led the Housing and Development Board (HDB) to provide green spaces in other housing estates? The park is usually flooded with residents and visitors from other towns who go down to enjoy the landscapes and nature.

Toa Payoh Town Park is known for its 25m observation tower. But unfortunately, it is now closed to the public and there have been no plans to reopen it. But fret not because there are so many other things that you can enjoy here. Stroll down the park and you can find a pond with a small waterfall. The park is picturesque enough, with several artificial islands linked by bridges, a large pavilion and rustic-looking gazebos where you can relax under the willow trees.

Address: Lor 6 Toa Payoh

How to get there: Toa Payoh Town Park is located at the junction of Lorong 2 and Lorong 6, just opposite of the Bus Interchange.


7. Witness the iconic Dragon Playground

Credit: @adriandoestheworld on Instagram
If you're not aware, yes – the iconic Dragon Playground is in Toa Payoh!

The three-dimensional dragon was HDB's second wave of playground design. The second wave designs include objects that are easily identified with the local culture. The first dragon playground was built in Toa Payoh Town Park.
The original design was tweaked by the designer, Mr. Khor Ean Ghee, to what we can witness today. The terrazzo tiles create a mosaic aesthetic for the dragon's head, while the body is made of colorful steel rings that children can climb through.

The Toa Payoh Dragon Playground is one of the two remaining left. It still retains its original sand surface compared to the other in Ang Mo Kio, which has been covered with rubber mats.

Address: 28 Lor 6 Toa Payoh, Singapore 310028

How to get there: 10 minutes walk from Toa Payoh Bus Interchange. It can be easily spotted from SAFRA Toa Payoh as it is just across the street.

8. Perform your prayers at Masjid Muhajirin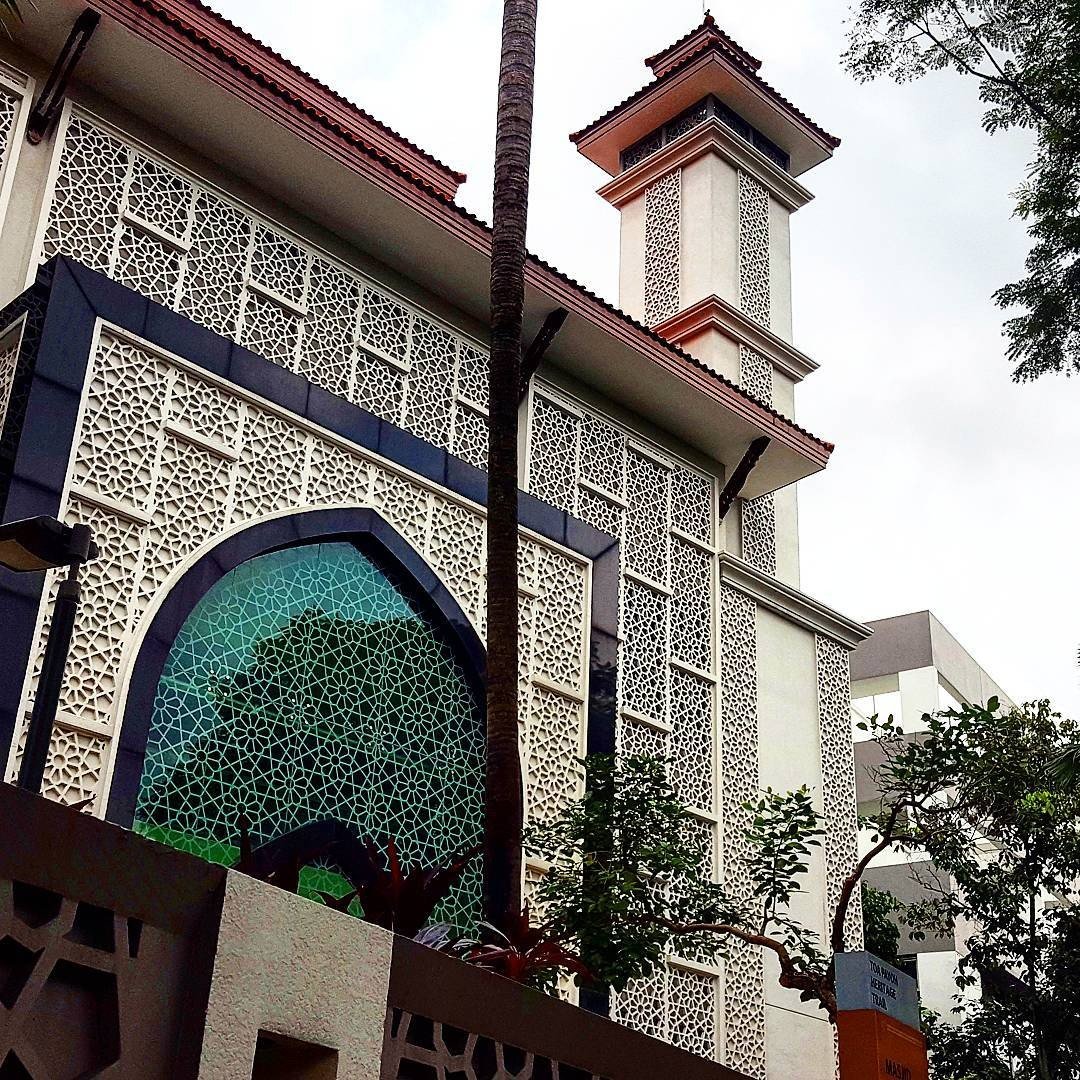 Source: Halaltrip Instagram
Masjid Muhajirin is known to be the Islamic Hub of Singapore. It doesn't just consist of the mosque but also the Islamic Religious Council of Singapore (MUIS) as well as a religious school, Madrasah Al-Irsyad Al-Islamiah.

The construction of the original mosque started in 1975 and it was opened in 1977. Masjid Muhajirin was the first mosque to be built with the help of the Mosque Building Fund (MBF). The original mosque design featured an onion-shaped dome, with an influence of traditional Minangkabau design. The mosque was closed in 2006 and was reopened in 2009 to what we can visit today. The rebuilding was supported by the Mosque Building and Mendaki Fund (MBMF) as well as public donations. Ever since the beginning, Masjid Muhajirin has been known to be a significant marker of community effort in Singapore. This was reflected when it was being rebuilt for the second time too!

Address: 275 Braddell Rd, Singapore 579704

How to get there: Take bus services 73 or 88 from Toa Payoh Bus Interchange. If you are coming from Braddell MRT Station, take bus service 59. All these buses will stop at the bus stop of Masjid Muhajirin.
It's no denying that Toa Payoh is a self-sufficient satellite town. Not only can residents enjoy amenities near them, but with historical heritage value, it's a town that all Singaporeans can be proud of!