There is nothing more helpful than awesome travel hacks that add fun to your trip that will also cut down your stress levels too. Going on short trips or weekend getaways can be a great way to rejuvenate yourself after a long hectic week and are ideal solutions for budget travel. So have a look at some of the top travel tips for your next short trip.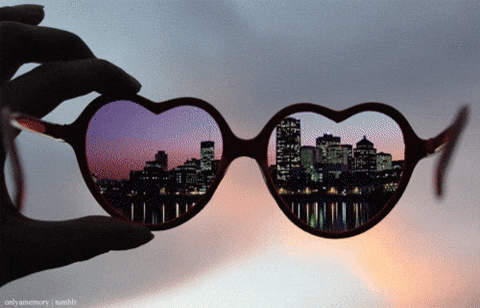 Credits - giphy.com
1. Travel To Spots That Interest You

It's important that you actually enjoy the place you will be visiting, whether it's a spa retreat or island getaway. Narrow down your interests and have look at places that would provide a good amount of relaxation and fun. If you are not up to flying for a quick holiday, plan a fun road trip with plenty of interesting stops on the way. Try planning a getaway with friends or family to make things livelier – just a few people would be good enough too.
2. Take A Chance On Last Minute-Bookings

While being organised and carefully planning a short getaway would be the safer choice, you can get some amazing travel deals on accommodation or flights through last minute bookings. This is a great excuse to take a spontaneous trip, just keep an eye out for deals. Booking or travel websites use cookies that track how often visit them, and you get shown higher prices each time you visit. Get around this with some genius travel hacks that'll save you time and money - use the incognito mode or clear the cached items on your browser to get better deals.
3. Avoid Over Packing

This is a very common problem even when someone is traveling for a weekend getaway – that you can easily avoid by only taking what is necessary. You can pack clothing that can be easily matched with each other complete with versatile accessories – so there is no worry about what to wear. One of the most commonly used spaces saving packing hacks is to roll the clothes instead of folding them, however, you can fold scarves or shawls flat over the rolled items. Even if you are going for a short trip, consider getting some packing cubes - these are some of the most useful things to help you stay organised and save space too.
4. Travel To Closer Places

One of the smartest travel hacks you'll ever need includes saving the far-off destinations for longer trips. Travel to countries or cities that are closer to yours to cut down on travel time. However, always do some research about the best places to visit when looking for activities, attractions or restaurants - so that you can spend time wisely. Additionally, try to fly during off-peak seasons, since airlines will offer lower prices to most destinations.
5. Avoid Squeezing In Too Many Activities

Depending on the travel destination and what type of getaway has been planned out, decide on what activities you would enjoy. If you are traveling with family or as a couple try to include one or two group activities – but don't schedule too many things. A quick short trip is ideal to get some downtime from the daily grind, so make time for some relaxation as well.
Remember to try out these top travel tips for your next short trip so that you can spend time enjoying yourself instead of worrying about how much you have packed.