Halal tourism is a booming market, expanding rapidly in the global trend. The demand is speculated to increase in years to come as the Muslim population around the world is growing. We have seen how some destinations have embraced the Halal tourism trend by ensuring they are Muslim friendly, providing Halal cuisine and the information needed for one to consider when traveling. Let's have a look at some of the travel trends that you should look out for in 2020!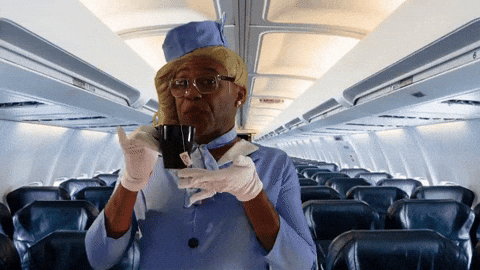 1. The "Muslim Social Impact Travel" Spirit
Credit Image: Annie Spratt on Unsplash
Islam has taught us to foster good relations with our society. We are taught to care for the less fortunate, extending help and charity as much as possible. Leading a balanced life and being eco-friendly without causing harm to nature is also in tune with Islamic beliefs.
The younger generation seeks to make more cultural and social impact when travelling instead of just travelling for leisure. Apart from having a fun trip, they want a trip that adds values and make meaningful experiences. These trips enable them to give back to society, making a positive impact and minimize harm to the environment.

Opting to buy from local businesses over large corporations is an example of keeping this spirit alive. In this manner, the skills and livelihood of locals are recognized and valued.
Combining travel with volunteering has been made possible too. An organization like WWOOF (Worldwide Opportunities on Organic Farms) links volunteers to farmers in building a sustainable community. How else can you attain an enjoyable yet fulfilling trip with incredible learning experiences?
With the rise of this travel spirit, service providers that implement travel packages that align with social values are more likely to attract a greater pool of audiences.

2. Catering Off-track Destinations to Muslim Travelers
Credit Image: Andreas Wagner on Unsplash
Over-tourism can be a factor for popular destinations to lose its hype. More and more travelers are searching for the less-traveled destinations, away from tourist hotspots. These destinations are less crowded and often provides a more authentic experience. The fact that it is untainted by tourists may be attractive to Muslim travelers as they are more attracted to a unique and exotic experience before they become mainstream. However, the setback of travelling to these destinations lies in certain travel considerations of a Muslim traveler, like the ability to find Halal food.
An example of an off-track destination is Brunei. Brunei receives approximately 259,000 visitors annually, which makes it a less-traveled destination. Brunei will be a perfect destination for a Muslim traveler as they cater to the Muslim travel needs.
With these consumer preferences in mind, destinations may have to embrace the diverse needs of travellers in order to continue attracting them, which includes catering to the faith-based needs of Muslim travellers.

3. Overcoming Islamophobia
Credit Image: T. Chick McClure on Unsplash
The issue of Islamophobia is no longer foreign to most of us. We have seen how it has elevated to hate crime in certain parts of the world. It might be a concern for a Muslim traveler to consider going on a trip to destinations where Islamophobia is widespread. Like any other travelers, safety and security are a priority for Muslim travelers.
As we enter Halal Travel 2.0 with technology as an important driver, we find that more Muslim travelers are able to make meticulous decisions with regards to their next destination. This is attributed to the increase in digital tools as well as the effect of technology in making the world more interconnected. We can get information within seconds with official news channels and social media.
The unlimited information obtained through social media and official news sites thus assures both current and future travelers when making informed decisions for their next destination. This becomes important as destinations continue to provide more Muslim-friendly services and are dedicated to improving the local climate for travelers.

4. The Global Travel Wallet
Credit Image: Jonas Leupe on Unsplash
As mentioned earlier, technology continues to influence our daily life. Advanced security in face recognition and thumbprint technology makes e-wallet and mobile payment possible. It has gained popularity amongst travelers, providing ease while guaranteeing safety. More merchants are making digital payment methods available, promising efficiency, security, and convenience for travelers.

Muslim travelers can thus enjoy digital transactions without worries as FinTech companies offer value-added service. Traditional banks understand the need for e-commerce payment transactions for their Muslim clients, thus motivating them to introduce financial services to facilitate travel needs.

5. Drivers of Muslim Female Travelers Growth
Credit Image: Noorulabdeen Ahmad on Unsplash
With almost 45% of the Muslim travel market comprising of Muslim women, we can expect to see more activities caterred to this group of travelers. According to another report by Crescentrating published last year, two-thirds of the women travelers are below the age of 40. And half of them use social media to arrange for accommodation and dining. The influence of social media also shapes the activities engaged by these group of travelers.

A small travel company, Intrepid Travel offers tours that cater to women only. Although the choices are currently limited, female travelers can experience the culture and traditions that another country has to offer.

We hope that with more initiatives driven by a company, it will inspire more companies to run similar or better initiatives to provide such inclusive services that cater to the female Muslim travelers. This will capture the market of female Muslim travelers with more services like these in place.

6. The Rise Of Halal Gastronomy
Credit Image: Fabrizio Magoni on Unsplash
With the growth of Muslim travelers around the world, destinations have seen the need to expand the Halal food industry. More services and operators are redesigning their culinary activities to include Muslim-friendly gastronomy tours and activities.
Muslim travelers are also keen in participating in food tours and festivals as an experience to immerse in different cultural experiences. This would impact the food industry and lead to new developments to diversify and include the Halal culinary.
Taking Japan as an example, it has embraced the Halal gastronomy and has been organizing Halal Expo every year since 2014. As of last year, there has been a growth in vendors that offers culinary ranging from Halal to Muslim-friendly food and beverages.

7. The Daud Kim Effect
Credit Image: Kushagra Kevat on Unsplash
Daud Kim is a former Korean singer turn popular vlogger, who now brings his viewers with him through his journey into Islam. With massive subscribers in his Youtube channel, it is no doubt that young Muslims find him relatable and enjoy his content.

His videos have been inspirational as he shares with the viewers the faith-based needs of a Muslim. His simple yet unique style videos doesn't only cater to Muslims, but also non-Muslims. Apart from promoting a Muslim-friendly environment and sharing travel needs to the world, the Daud Kim Effect also continue to play a significant role in reducing stereotypes and changing preconceived perceptions of Muslim travelers.
Through creating a positive impact, this trend will help in shaping a better travel market for Muslim travelers.

8. The Ertugrul Phenomenon
Credit Image: Krists Luhaers on Unsplash
It is no surprise that dramas and movies can influence one's decision to travel. Movies like Lord of The Rings had travelers flock to New Zealand. Meanwhile, the Korean Wave, which saw the spread of K-dramas and K-pop all over the world, has made South Korea a popular tourist destination.
Resurrection Ertugrul, a Turkish television drama series inspired by Islamic history and heritage, is one of those well-produced shows that has made Sorgut, the town where this series was shot at, a popular tourist destination.

Apart from its entertainment value, these shows have effectively revived the interest of Muslims to learn more about these past figures and history. The increasing popularity of these shows will continue to impact the travel market as it piques the travelers' curiousity.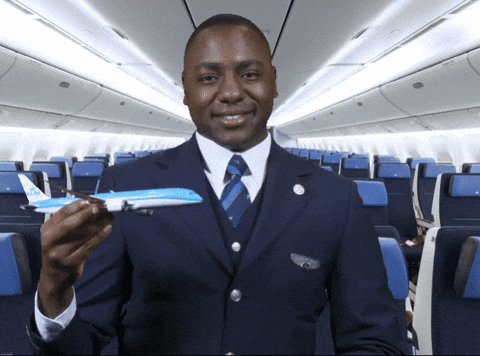 There you have it, the travel trends that you should look out for in 2020. We've seen how there's a rise in the Halal tourism trend as many countries are adopting more Muslim-friendly services. With these travel trends increasingly catered to the Muslim community, Muslim travellers can be rest assured and plan their next destination with ease.