If your travels ever take you to Ginza, Japan, you might want to prepare yourself for an extravagant shopping experience. Known to be one of the 'Posh' districts in Japan, Ginza is home to some of the most famous and fancy department stores featuring some of the top clothing brands from around the world. As you visit this location, you will be able to spoil yourself in the luxuries these amazing stores have to offer.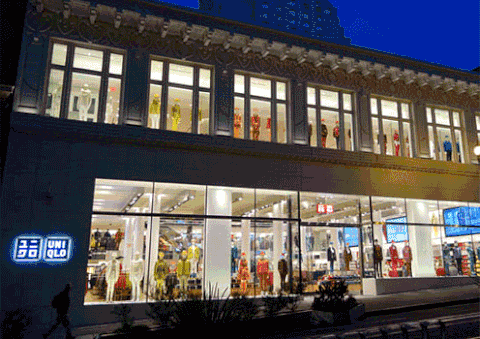 Credits - giphy.com
As part of the travel suggestions from
HalalTrip
, we have to introduce to you the largest Uniqlo store in the world - the Uniqlo Flagship Store in Ginza. In the true embodiment of '
fast fashion
',
Uniqlo
is one of the world's top best clothing brands 2017. Uniqlo is a great brand for Muslim-friendly clothing. Their clothes are often light and airy, and they offer a huge range of modest long-sleeved clothing. Read on to see the guide we have put together to help you enjoy one of the best shopping experiences in Ginza. We'll also share with you why you should visit this luxurious store, and what you can hope to get your hands on.
About Uniqlo Flagship Store in Ginza - Why is it the best?
The first Uniqlo store opened way back in 1984 under the name "Unique Clothing Warehouse". It now has over 1,800 stores worldwide - with Uniqlo Ginza to be the 9th Global Flagship store and largest outlet of this retail giant.
The Uniqlo Flagship Store at Ginza is a whopping 12 floor-fashion store! The store offers a wide range of men's, women's and children's clothing and accessories, making it a great place to visit as part of a Muslim shopper's guide to Ginza. It has consistently found itself among the top clothing brands by offering visitors a rich collection of 'high quality fashionable basics' at affordable prices.
The exterior..
The streets of Ginza are known for the glitz and glamour created by a variety of high-end department stores. Although Uniqlo is found on one of the busiest streets, Chuo Dori of Ginza, it is one of those places that simply stands out from the rest. The company invested much to create this unique look and set itself above its counterparts by hiring the renowned architect
Masamichi Katayama
to give the store the amazing design seen today.
The result of the creative team led by
Masamichi Katayama
has resulted in one of the most visually appealing store exteriors ever seen. The front is entirely made of glass revealing numerous moving mannequins creating a very eye-catching appearance. Also the high density of LED lights flashing from inside make the store light up drawing the attention of shoppers to each of the floor of the store.
What lies inside..
The interior of the store is just as fancy as the exterior. Uniqlo takes pride in not only providing the best quality products in line with latest fashion trends, but it also invests much into developing new and innovative display techniques to create a unique and interactive experience for shoppers. The creative displays give visitors the opportunity to grab some unique photo moments too. The store employs over 500 staff members who are very friendly and able to converse in multiple languages. Simply look out for a name tag with your native language - you would be able to get enough help as you shop through this truly amazing store in Ginza.
Why You Cannot Miss It - Hana Tajima Collection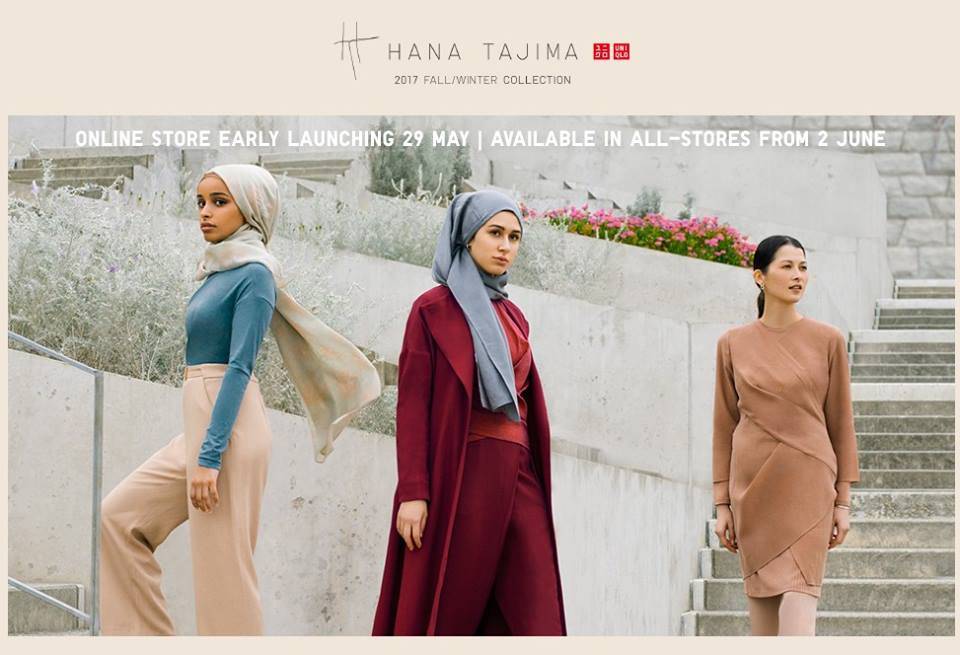 Picture Credit - www.uniqlo.com

What's great about shopping at Uniqlo is that it provides high quality clothing at an affordable price. Browse through their collections including tops, dresses, skirts, jeans, cardigans, parka and many, many more! One of the most popular collections available in the Flagship Store in Ginza is the Hana Tajima Collection, which features elegant, Muslim-friendly clothes designed by Hana Tajima herself, in collaboration with Uniqlo. You would be able to rejoice with their Spring/Summer and Fall/Winter collections which are released periodically, with new designs each time. Uniqlo is also popular for their innerwear - namely AIRism and HEATTECH - which can help you through summer or winter months. Since there is a wide selection of items, you will be able to create unique looks without going over your budget.
Opening hours and location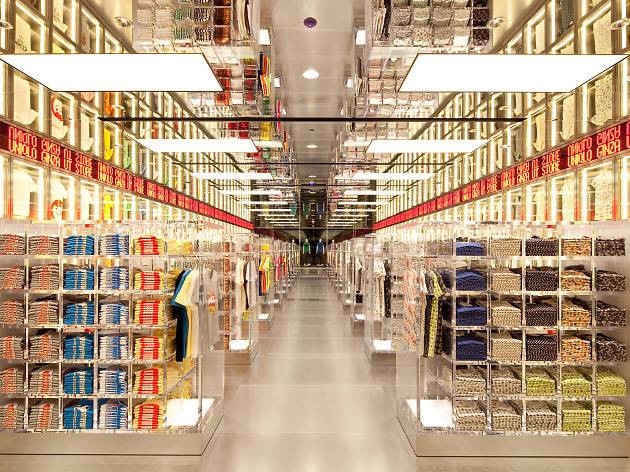 Uniqlo Flagship Store in Ginza can be found at Ginza Komatsu East Wing, 6-9-5 Ginza, Chuo-ku, Tokyo - a 4-minute walk from the A2 exit of the Ginza station. But then again, while you're on the streets of Ginza, you will surely be able to spot this amazing store! Open daily from 11 am to 9 pm, you might want to give yourself some time to browse through almost 5,000 square meters of retail space and even plan some time off to return back if you feel you missed anything.
So are you ready for one of the best Uniqlo shopping experiences of your life? Book a flight to
Narita
now to head over to the largest Uniqlo store in the world - the flagship store in Ginza.